How To Promote A Business Online? Part Three
Online Local Domination

The term sounds ominous, doesn't it? In fact, some people have said that maybe it would sound better if named as Online Local Authority. It doesn't really matter what is the name given, what matters is that this is the state of being that you would like your business to be in. It is when you have become the Number One Authority for your local market on the Internet. It is a sign that your business has become a huge success.
This distinction is earned when your business was previously unheard and unseen on the Internet, and then became visible online virtually everywhere. This title is given to you when your business is frequently listed on the first page of local search results, organic search results and Pay-Per-Click campaigns. Also, you would have received numerous consumer reviews, more than any other local business in your market.
---
Looking for Reliable Web Hosting with Really Great Support?
I recommend SiteGround. Click banner below for best deal.
---
At this stage, your business would consistently be the most popular one on any type of online search. Wherever people look, they see your brand, and they will quickly come to recognize that you are the authority in your field. They will consider you as the best in your industry, and will prefer to do business with you.
After all, we all want to do business with the best, don't we?
When you achieve Online Local Domination, your business is the easily found business of its type in a given local area. In addition, your business is always at the top of local search results, normal search results and geo-targeted generic results. When your business can be found at the top of normal search results without any indication of an area, you have reached a higher level than Online Local Domination. And this is better, much better. But that's another topic for another day.
To be the master of local online search results, you need to understand how the searches work. Also, you need to understand what are the different keywords that individuals use when they search for businesses similar to yours. With this better understanding, you can apply different and more effective digital marketing techniques that can help your business to be listed at the top of search engine results, or at least on the first page of it.
To be on the first page of online search results is where you need your business to be.
Important Note:

91.5% of people who does online search will choose a business from those listed on the first page.
Of course, it is so much more better when you are able to be in the top 3 listed on the first page of online search results. This raises the chances of getting prospective clients to your web site. Businesses that are not in the first page or top 3 ranking are losing out a lot of business.
Professional digital marketers know how to get a business to that Number One spot of a search result, for local keywords in Google. They have the knowledge and skill to do it. Plus, most local keywords have very little competition because not many businesses are doing it. Therefore, this state of being – Online Local Domination – is ripe and easily available for anyone with the knowledge and skill to achieve.
---
4-Point Online Domination
To achieve Online Local Domination, there is a 4-Point Online Domination technique that can make it happen. Start doing this today and you can be the one in your industry that dominates the Internet locally. Here is the 4-Point Online Domination:
Local Business Results (Google My Business)
Local Search Results – Google My Business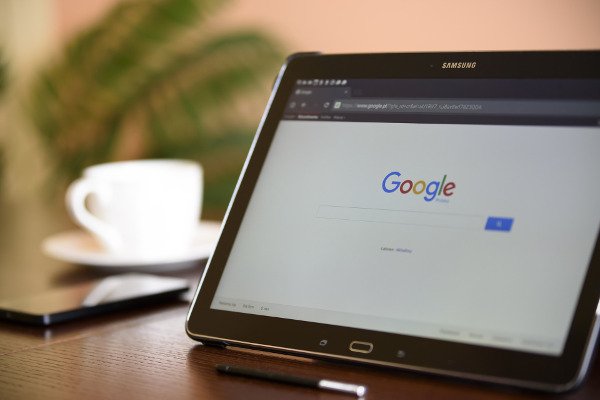 In order to achieve online domination, one of the criteria is to be highly visible and prominent on local search results. You can achieve this with Google My Business.
Playing hard to get may be good for dating, but it is bad for business. When people search for businesses using keywords, there are often map listings at the top of natural search results. You must do all you can to get your business listed there. One of the ways would be to ensure that your business is listed for a variety of keyword phrases. Don't forget variations of these keyword phrases as well as your business name.
Another way, more powerful and sure, is to have a Google My Business account. You will be surprised to know that even businesses that don't have a website can get listed on Google My Business. These businesses use Google My Business to post articles about their business and related topics, videos and other information that will be interesting to their community.
Google My Business is an important tool for business owners. You can put the right information about your business on Search, Maps and Google+ so that customers can get in touch with you. You just need to understand how to use it successfully to market and grow your business online.
It is important to know that Google's local search algorithm considers 3 major factors when determining where to rank your business, what terms to rank it for, and how high to rank it relative to other businesses. The 3 major factors are:
1.  Relevance
Of course, a match to keywords searching for your business name will be most relevant, and can result in top ranking on search results. But what about natural searches done by people who do not know your business name?
For example, when someone searches for a bakery in Seoul, Korea, then the search results will only show bakeries in that area, not other types of businesses. A bakery that has the right keywords and a Google My Business account will rank higher than other bakeries in that area, too.
2.  Prominence
This factor looks at how popular and well known your business is. Google considers backlinks, mentions of your business on other websites, and social media. The latter is becoming an increasing Prominence factor. Regular (and relevant) status updates, number of likes and comments, and even mention of your social media pages are critical. Businesses that know this are wisely getting on the social media networks, and hiring and leveraging the expertise of a digital marketer to manage them.
3.  Distance
This factor is the only one of the three that you can least affect or influence to help you with your search results ranking. It simply considers the general location as entered by people, if they do enter a location in their search keywords. If not, then Google will look at the distance between the person doing the search and local businesses nearby, and offer a list of search results based on that.
One digital marketing technique to enhance your search results ranking is to pay for Search Ads on Google. This will place your listing at the top of the search result page, with a little green 'Ad' icon. On Google Maps, your business will be shown within the info cards beneath the search box, and on the map.
One of the keys to market online successfully with Google My Business is to complete the profile completely, accurately, and regularly. Invite customers to review your business as this is vital for search rankings. Plus, it is always useful to listen to what your customers are saying about your products and services, and find out how you can improve them to better serve your customers and attract new ones.
---
Natural Search Results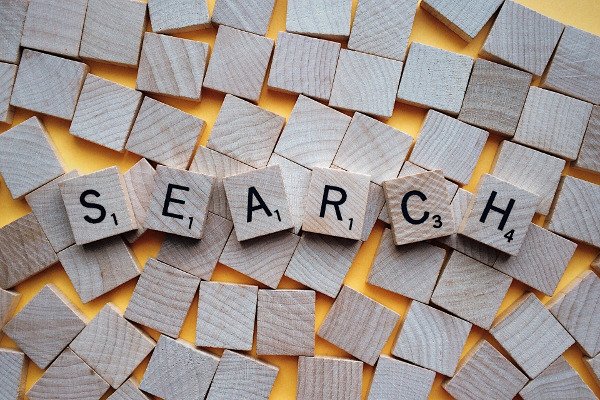 When a search is done on the Internet, a list of website and web pages relevant to that search will be shown on the search results. Sometimes, there would be sponsored ads and local search results at the higher portion of the first page listing. After that, would be the natural search results.
Due to the way natural search is done by search engines, you must pay attention to the use of keywords because they are all commonly found ranked in natural search results. Here are some ways to use keywords:
Social networking profiles
Social bookmarking profiles
---
Pay-Per-Click Results
Pay-Per-Click is a form of advertising online that directs traffic to websites. Advertisers pay the publisher only when the ad is clicked by people. You can buy Pay-Per-Click ads from search engines, and have your business listed at the very top of search results.
Like all advertising, the copy of the advertisement is important. A well written advertisement that is captivating with words that encourage people to click it can bring you great results and conversion of visitors to customers. It is wise to hire expert and experienced copywriters who know how to get this job done for you well.
Do note that you must have a budget for Pay-Per-Click ads. Monitor the spending of this budget. After an advertising campaign, it is good to review the results, and then create and execute a strategy for a new advertising campaign that can bring you even better results.
There are business owners who may be reluctant to spend on online advertising. Perhaps they have spent on advertising before and never saw any results. What they don't realize is this is very different from advertising on traditional media. Advertising on newspapers or magazines often result in a lot of wastage. A lot of money is spent, and they don't reach your target audience.
But online advertising is different and more efficient. It is a form of targeted advertising. For example, if your business sells stationery in an area called Redhill, and someone types 'stationery Redhill' in a search box. Your ad will appear at the top of the list. You have just reached your target audience. This is one of the fastest ways to get traffic to your site, and is a very valuable part of digital marketing strategies.
---
Content Results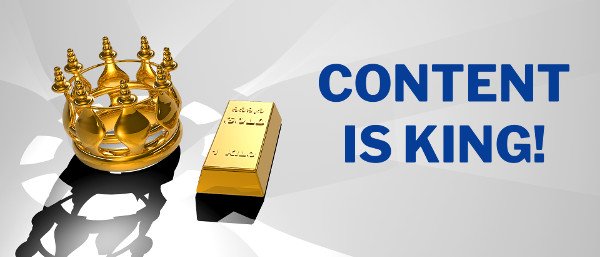 One of the signs that you have achieved Online Local Domination is when your business website, web pages and content are at the top of search results based on your keywords. For example, someone does a search using a keyword that you are using in your digital marketing strategy, and that person arrives at a page of search results that ranks your website as number one, your online video as number two, your social media network (page or content) as number three, and your press release as number five, you know you have achieved Online Local Domination.
Chances are the searcher will acknowledge that you are an expert in that industry, in that business, and would most likely choose you for his or her needs.
Getting results like that is relatively easy, especially in the hands of an expert digital marketer. All it would take is to get your content out there with social media, Web 2.0 applications, online articles, press releases, videos, apply Search Engine Optimization, and many other digital marketing techniques, and you will find it the norm for your business to be always listed at multiple places of search results.
Remember this 4-point online domination model. Use it wisely and use it well. And for sure, you will be able to achieve the exceptional results that you have expected.
---
Don't miss any of the articles in this How To Promote A Business Online series. Part One starts with an Introduction to Digital Marketing, and gives you an overview of the series topic.
Part Two continues with a big tip on the 6 Things You Should Be Doing to get started, and get on your way to success for your business.
If you have already read the earlier two parts, continue with Part Four that will help you do a Digital Marketing Audit. This is an important step that many often overlook. An audit can help you understand what digital marketing efforts you have done before, where you are at now, and what steps to take so that you can improve your digital marketing strategy.
---
Looking for Reliable Web Hosting with Really Great Support?
I recommend SiteGround. Click banner below for best deal.
---
If you have ANY questions about this article, ANY at all, please submit your questions as comments below. I will be happy to help you out.
Thank you for reading this.
Best wishes to all!
Timotheus