How To Promote A Business Online? – Start With One-Time Tasks – Part Six-B
This is part two of a 2-part article. It is better to read the first part, then this part, so as to get the whole picture. If you have not read the first part, here is the link – How to Promote A Business Online? – Start with One-Time Tasks – Part Six A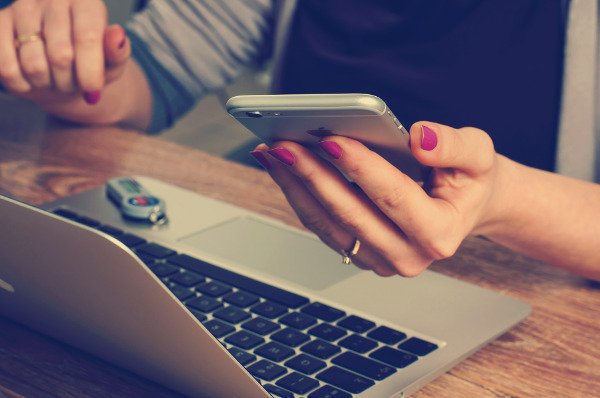 ---
Looking for Reliable Web Hosting with Really Great Support?
I recommend SiteGround. Click banner below for best deal.
---
Add a Lead Capture System to Your Website
Driving traffic to your business website alone is not enough. You mustn't be a passive participant who waits for people to contact you and purchase your product and/or service.
You need to take control of the communication process by adding a lead capture system to your business website.
A lead capture system enables you to have the opportunity to acquire the names and contact information of those who visit your business website. You know what this means, right? Now, you can capture information of potential customers, build it into a database, and market your products and/or services to them!
Effectively, you have created a database of sales leads. This is something tangible to work from to get more sales. I am sure you can see the value of having a lead capture system by now.
---
Lead Capture Systems Defined
A lead capture system comprises an opt-in online form on a web page where visitors can enter a name and an email address in exchange for more information; for example a free report, free audio, free online video or free eBook. Sometimes it is simply to subscribe for e-newsletter to be updated on latest news of a product or service.
Some lead capture systems may ask for more details such as a mailing address and/or a phone number. When setting up a lead capture system, try to refrain from asking the visitor to provide too much information. It will turn people off, and reduce the likelihood of them completing the sign-up form, or worse they won't submit it.
Those who visit your business website, and opted in to be on your email list have actually indicated to you that they are interested in your products and/or services. You can be confident that these leads will mostly likely be your future customers.
After setting up the lead capture system on your business website, you need to nurture the leads that eventually end up in your database. You must keep regular contact with these people, and you can do this by sending them newsletters regularly, keep them updated on new sales and offerings, make them feel special by offering unique deals only for those who are in your email list (a good way to generate business when sales is slow).
The entire lead capture system requires not just an opt-in form. As part of an entire process, you need to do some of the items mentioned in the 6 Things You Should Be Doing chapter. For one, you need to have autoresponders in place. This is so that when people sign up, the autoresponder will automatically send them a greeting, a welcome email to acknowledge their inclusion in your email list.
In that same welcome email, take the opportunity to introduce a little more about your products and/or services. Over time, with regular e-newsletters, you can feed more information about your products and/or services so as to encourage them to make a purchase.
As you build your email list, and market your products and/or services to them regularly, with useful information, you will enjoy the power of a larger customer base, and be able to generate cash on demand.
---
Building an Email List
Most large businesses recognize the value of email lists. And lately, more and more small and medium businesses are beginning to realize the benefits of having an email list, too. Here are the advantages to having an email list:
Multiple Selling Opportunities
Without a lead capture system, visitors to your business website may just leave without buying anything, and they may be gone for good, too. At least, with a lead capture system, you will still be able to maintain contact with them. This way, you have lots of opportunities to sell your products and services to that visitor in the future.
Selling to Existing Customers
Your existing customers should be on your email list. If they are not, you should make sure they are. Then have some form of indication in your database to show that they are your existing customers. Every now and then, create special offers and promotions to your loyal customers, to induce further sales.
Referral Opportunities
With an email list, you can write to them and ask for referrals. Chances are you will most probably get it.
Deals and Offers
People love specials, deals, offers and sales. So when the time is right, send these out to your email list. It is known that during festive season, people are more in a buying mood. And sales usually go up during these times. So take note of all festive seasons, where you are at, and send out that holiday special in a timely fashion.
Branding and Image
Communicate regularly to your email list, especially with useful information that positions you as an expert in the field. Again, building a brand and image creates trust. And with trust, people are more willing to buy from you.
As you can see, effective use of your email list can help your business to thrive, and you will be able to see growth in your sales.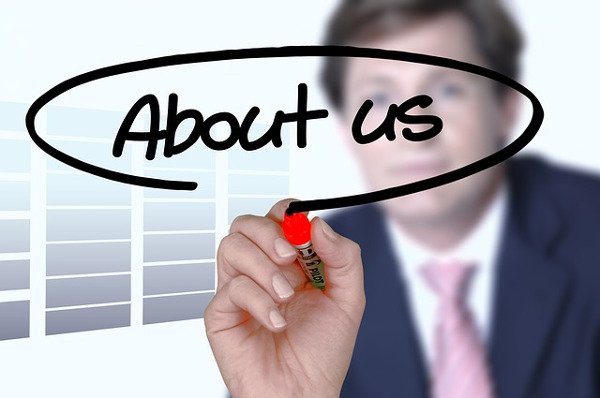 ---
Making Personal Branding Changes
Strong branding can establish you as a trusted expert in that field, in your local market. Figure out the kind of feel you would like your website, and all other online property where you have a presence, to have. They should reflect who you are, and what your brand is.
By tapping into the unique resources the Internet has to offer, you can have strong branding. You can increase traffic to your business website, and create more buying customers, too.
Today, the people who surf the Internet are a sophisticated audience. Compared to the past, they are savvy, and wary of things marketers throw at them. Most will conduct some form of research before making purchases. Their attention spans are relatively short, and they make quick decisions.
More and more of them are comfortable with buying things online, especially the younger generation. Of course, often they buy from brands they trust. When they come across your business website, you would want that trust from them, or at least build that trust with them.
As such, you must show them who you are, what your company is all about, your commitment to service, and most importantly, your trustworthiness.
The right and accurate content on your business website can help you build that trust, and your brand. It can reassure these people that you are able to offer them the right products and services with good quality.
These days, especially with the advent of social media, people want to get up close and personal with businesses. You should do the same. Get to know the people who are interested in your products and/or services. Engage them, and let them know who they are doing business with.
Unless the field in which your business is in requires it, try to stay away from the 'stuffy' corporate type of website or any online presence that you have. Some tweaks to your business website can give that impression, and help increase sales for you.
Here are some of the things that you can include on your business website to help you create that special personal touch:
Photographs of the owner (you) and your staff, plus information about them.
Expert articles that you have written.
Professional Associations.
Business Groups that you are a member of.
References from other businesses.
Audio or video message from the owner (again, that's you)
Audio or video testimonial from clients.
As mentioned earlier, you and your business need to be perceived as friendly, not stuffy. Take some time to invest in personal branding. You will discover that it is worth it as it will attract more and more buying customers. Also, you can gain the trust you needed to be successful in the online marketplace.
---
Looking for Reliable Web Hosting with Really Great Support?
I recommend SiteGround. Click banner below for best deal.
---
If you have ANY questions about this article, ANY at all, please submit your questions as comments below. I will be happy to help you out.
Thank you for reading this.
Best wishes to all!
Timotheus