How To Promote A Business Online? – Tasks That Repeat – Part Seven B
---
Would you like to learn how to start and grow an affiliate marketing business? Join my I Love Passive Income community for more tips and useful business information. Simply fill in the details below, and you will receive an email with instructions on how to join this invaluable community.
---
Social Media and Social Networking
"Investment in Social Media Will Become a Necessity, Not a Luxury" – Forbes, 2013
The above was reported by Forbes in 2013, and since then this has proven true. The report said that social media will evolve from 'should have' to 'must have'.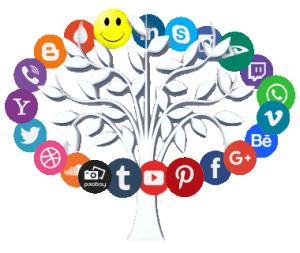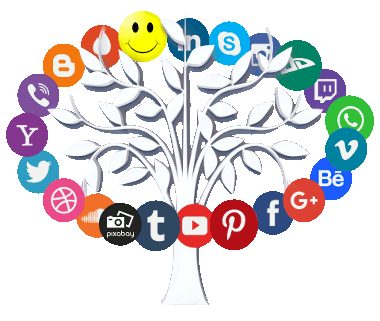 Already, businesses are realizing that they need to integrate their social media efforts with their overall marketing strategy.
Many businesses are seeing the impact of social media in terms of lead generation, referral traffic and increase in revenue.
The benefits of social media are many, and they include the following:
Create strong branding
Increase brand exposure and brand awareness
Improves social signals (which is a factor in search ranking algorithm)
Enhances buzz marketing; also known as word-of-mouth advertising
Increase customer loyalty and trust
Improve audience reach and influence
Of all the social media networks currently available, you should definitely be on Facebook, Google+, Instagram and Twitter at the very least.
These social networks are very important digital marketing tools that can help businesses create a strong online presence.
However, to achieve that you need to post updates on each social network regularly.
Some believe posts must be done daily. That is all right as it doesn't hurt the brand, unless you are posting irrelevant topics.
For me, I believe in quality postings. And I find that, while it is all right to post daily initially, in time it is more efficient to post during times when most of your fans or followers are online.
After all, it is best to fish in the area where and when there are most fishes, right?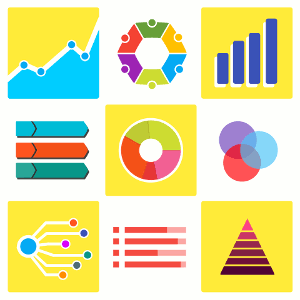 After some time, after studying data analytics and insights, you may discover that these optimum times could be just 3 to 4 times a week, these would be specific days and timings when a majority of your fans and followers are online, and watching your Facebook Page, Google+, Instagram or Twitter accounts.
Even then, it takes a lot of time and effort just to do research and find interesting and relevant topics to post.
After all, you don't just always post about your products and services.
While people who are your fans and followers are interested in your products and services, they are also interested in news and information related to the field and industry your products and services are within.
And to gather a constant flow of such news and services, besides just information about your products and services, can be daunting.
Don't forget you need to do copywriting.
Don't just share an online article without adding your own thoughts to it. Social media is about engaging people.
You need to write copy that is interesting and engages your fans and followers. Especially when you want them to take action and lead them to your website or make a purchase.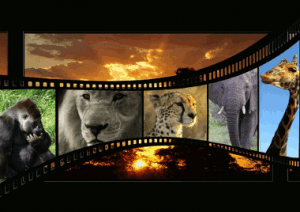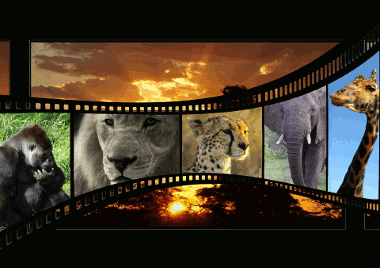 Also, not all photos look great. So you will need to know a bit of digital imaging to make photos look good enough to capture your audience's attention.
Remember, your posts will be on your fans and followers' newsfeed.
You need to catch their attention amongst all other postings on their newsfeed.
And surveys have found that posts with photos or videos definitely capture people's attention.
I know all this can be intimidating. Especially for those who are short on time and resources, or who isn't a fan of social networking.
But if you want your digital marketing strategy to be successful, you need to be on social media, and be regularly active on the aforementioned networks.
An alternative is to outsource to a digital marketing expert or firm, which is a good idea as you can leverage on their expertise.
When building your social networks, be sure to also engage with your fans and followers.
They will interact with you, and leave comments. Be sure to reply to their comments.
Even if there are negative comments, do reply.
Take this opportunity to clarify points, convert people to customers, and build good PR and brand that will give a good impression to the public as well as your existing customers.
You have an opportunity to build and develop a relationship that is becoming increasingly important to people when deciding who they choose to do business with.
There is another aspect of social media that many businesses often overlook.
You can befriend other businesses that are complementary to yours.
One of the advantages is that when you like or comment on a post on their social accounts, their fans and followers get to see it.
This way, you have just increased brand exposure and awareness to another group of potential new customers.
Besides Facebook, Google+, Instagram and Twitter, here are a few more social media sites that you might like to consider:
Pinterest
YouTube
LinkedIn
Social Bookmarking Sites
Many business websites have jumped on the blogging bandwagon.
This is because they have realized that it is one of the most effective ways to get to the top of search engine results for chosen keywords.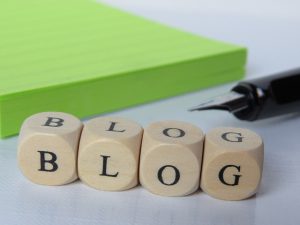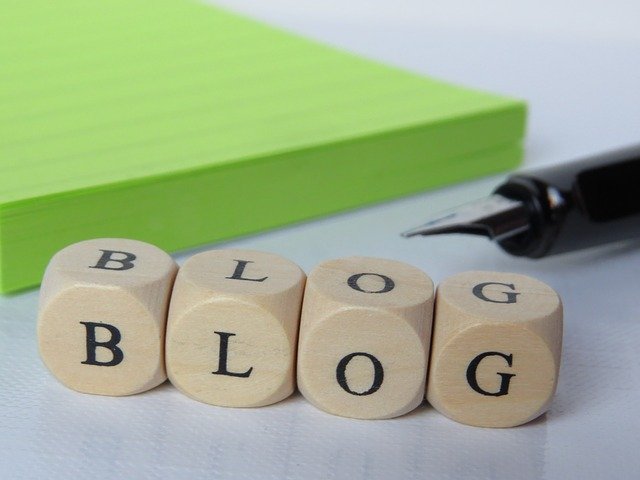 Google and other search engines love such applications. They visit blogs often to re-index the content found there.
Do consider having a blog on your business website. Blog regularly, and your site will get increasingly better results in search engines.
Blogging is one of the repeated tasks that does take up a lot of time, effort and resources.
Yet, it is easier and faster to produce compared to articles and press releases.
Blogs can be shorter than an article, and has fewer guidelines than a press release.
Do take note that you should apply SEO techniques for maximum effectiveness.
For example, you should focus on keywords, especially long-tail keywords. At the same time, be careful not to stuff keywords into the text. There should be a natural flow to the style of writing.
Also, write in a way that people will enjoy reading your blog, and will want to keep coming back to it. The best is when they like it so much that they subscribe to your RSS feed.
Here are some tips for blogging:
* Most Important Tip: Use keywords in the title, and in one or two paragraphs within the blog.
Keep your blog posts within 800 – 2,000 words
Of course, do not be too restricted by this tip.
Write naturally, and let the length be how much it should be.
This tip is just a guide.
Add Graphics, Photos and Videos when possible.
These days, people don't like to read anything with too much text. They only do so when they are really interested, and wish to get more details.
Also, studies have discovered that people prefer blogs, articles and postings with photos, graphic images or videos. It attracts them to the blog, article or posting.
It is a break from the amount of text. It is interesting. A picture tells a thousand words. Plus, it encourages them to dive deeper and continue reading.
Schedule Posts Regularly.
Scheduling a post is very subjective. It all depends on the industry you are in.
At the same time, it is ideal for your blog to have a new post on a regular basis.
Start with releasing a new post every 3 days. Monitor the response.
Then try to post more often, and see if this schedule attracts more people.
Your blog should be relevant to the latest news, happenings and events in the world. Especially if you are in an industry that follows trends, do keep up with it, and keep your blog trendy.
* Tip: Here is a Do Not. Don't use your blog to rant about something. It is not your anger management tool or punching bag. Keep it professional. Keep it informative.
There are ways to draw and increase traffic to your business website using blogs. You can create more back links when you submit your offsite blog posts to social networking and social news sharing sites.
The Importance of Blog Comments
Your blog offers an opportunity to interact with your customers, and people interested in your product and/or service.
Those who make comments are likely to be existing customers or potential customers.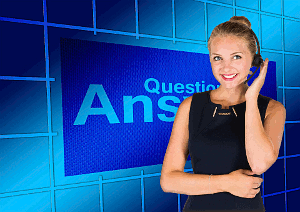 Remember this is your business blog. Keep your responses professional, polite and friendly.
You must always answer all valid questions, reply to comments, and even respond to complaints.
The way you handle negative comments and complaints speaks volumes to all watching and following your blog.
First thing to note – do not delete negative comments or complaints.
They are also feedback from your customers, and you can learn a lot from these negative comments and complaints, which is very valuable.
Your next big product or service could be waiting to be discovered in the feedback.
When people share with you the little things that bother them most about your product and/or service, or what they would like as an ideal addition to it, you are receiving free advice on how to create a new and improved version of your product and/or service, or invent a totally new one.
This interaction allows you to garner valuable knowledge that can help your business grow.
Get active on other blogs, too. Comment on blogs that are related to your field, and leave your business website address to create more valuable back links.
But be careful.
There is a thin line here.
Do not callously just make a comment in order to advertise for your business.
It is frowned upon, and may even be deleted eventually. Write relevant and helpful comments. Leave your business website URL only in spaces provided.
We live in a culture that grew up watching television shows.
It has become a natural thing to do. We watch TV when we awake, we watch it when we come home from school or work, and we watch it on weekends.
It is no surprise that as the Internet bandwidth get wider, and video gets higher in resolution, watching videos on the Internet is gaining popularity.
More and more people prefer to watch a video to get information rather than reading for it.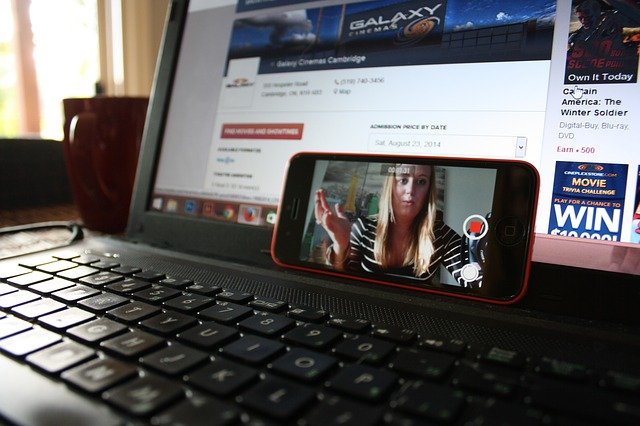 Hence, Video Marketing is the next wave in digital marketing.
It is an ideal method to get a message across to a large audience.
More importantly, it is very cost effective, more so than advertising on print or TV. Plus, mass media often has a lot of wastage.
Video Marketing can be a form of targeted marketing.
There are a wide variety of options when creating your video.
One of which is to educate through the use of slides. It is just like a live presentation.
The information is displayed like a slideshow while a narrator explains in further details.
As explained in the Blogging chapter, make good use of graphics and photos to give your video a great visual effect. Sometimes, sound effects and music can add that extra touch to your video, making it entertaining while being informative.
Another option is to use an actual video clip or edit video clips into an entire video.
You may also consider combining the use of slides with video clips, too.
Video Marketing is very powerful. It allows you to:
Provide Information About Your Products and/or Services.
Give Instructions on How to Use Your Products.
Deal with Questions.
Share Expert Articles.
Do Demonstrations.
Offer Solutions to Common Problems.
Show Amazing 'Before' and 'After' Results.
Conduct Webinars.
Share Testimonials.
Show Company Overviews.
Give a Tour of Your Facilities.
Present the Owner of the Company in an Interview.
There are many more uses for video marketing.
More importantly, it can meet a variety of marketing needs, such as:
Branding.
Public Relations.
Building Trust.
Use it to inform and/or educate people.
Use it to grab the attention of visitors, and have them explore your business website further.
A lot of people are busy, and always on the go. Hence, they have very little time to read mass amounts of text. They would rather watch a short video.
Use it offsite to grab searchers and redirect them to your business website or call your phone.
Use it to get rankings for multiple keywords.
Use it to spice up external landing pages, and Web 2.0 digital properties.
It is not that complicated to create quality video. But it does require a lot of time, and some knowledge.
Do consider a video production company, or have your digital marketing firm add this as part of your digital marketing strategy.
This way, you can save time and focus on your business while leveraging on their expertise.
---
Would you like to learn how to start and grow an affiliate marketing business? Join my I Love Passive Income community for more tips and useful business information. Simply fill in the details below, and you will receive an email with instructions on how to join this invaluable community.
---
How To Promote A Business Online? – Tasks That Repeat – Part Seven B
Timotheus Final Word
We've come to the end of the 2nd Part of Tasks That Repeat. This is a 4-parter within the How to Promote A Business Online series.
Here are the other parts:
Tasks That Repeat: 1st of 4-parter
Tasks That Repeat: 3rd of 4-parter
Tasks That Repeat: 4th of 4-parter
If you have ANY questions, or anything to clarify, please drop a comment below. I will be happy to help you.
I wish everyone great wealth and success.
Timotheus
Your Online Business Coach