How To Promote A Business Online? – Tasks That Repeat – Part Seven D
This is the 4th and last part of a 4-parter article – Tasks That Repeat. It is also part of the How To Promote A Business Online series. If you missed the earlier 3 parts:
==> CLICK HERE to read Part 1 or
==> CLICK HERE to read Part 2 or
==> CLICK HERE to read Part 3
If you have read all the above parts, and ready to start on this 4th and final part, please continue.
---
Looking for Reliable Web Hosting with Really Great Support?
I recommend SiteGround. Click banner below for best deal.
---
Adding Testimonials Creates Validity and More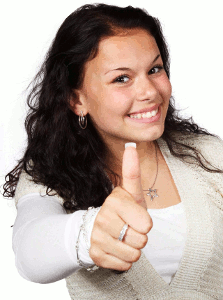 Testimonials are excellent for building consumer confidence in your products and/or services. New customers feel more confident about their decision to purchase from you if you have testimonials on your site. They get the impression that they are a part of a group and that they are not just another sale.
Your brand is validated when visitors to your business website witness actual clients advocating and singing praises about your products and/or services. When they see how others are putting your products to good use or how much they enjoy your services, they too will understand how it can benefit them, too.
Most of the time, testimonials are in the form of text with accompany pictures of the client's logo, or of the client themselves. Exceptionally powerful are video testimonials. They appeal to everyone, especially those who don't have the time to read paragraphs of text. They also create a type of social proof that helps your personal branding.
You can have videos of clients using your products and/or services while praising it. To get these video testimonials from clients, encourage them to talk about the way your product and/or service has helped them solve their problem.
In every testimonial, you must include (at least) the following:
Customer's Name and Title
Location
Credentials
Here are some tips for the use of testimonials:
Get testimonials from both genders, unless your product and/or service is gender-specific
Have some diversity in the demographics for your testimonials; for example age, ethnicity, etc
Get testimonials from various areas; if your product and/or service is used in a variety of different ways or industries.
Remember to always get permission from the person to use their testimonial before publishing it. Keep a copy of the permission for reference.
---
Report Generation, Testing and Tracking
This is a very important part of your digital marketing plan, and especially of your business. As you implement each digital marketing task, you need to test and track the performance of each digital marketing effort.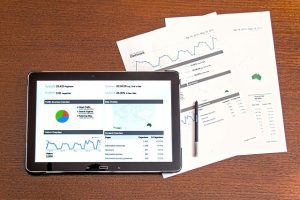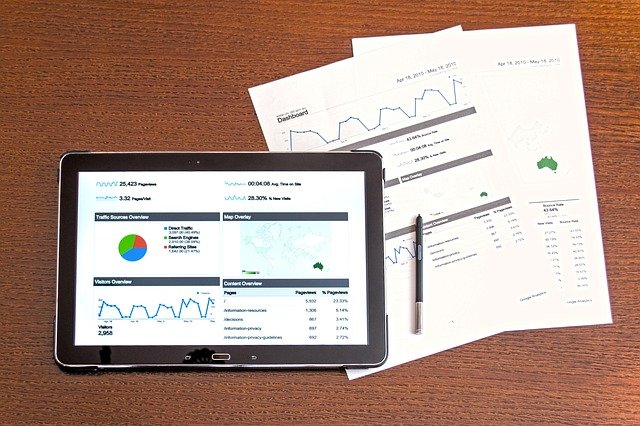 This is to help you see clearly what's working and what is not. Only then will you be able to make the informed decision to do more of what is working, and less of what is not working.
You will grow faster at lower cost. In fact, prior to implementation of your digital marketing plan, you should take the time to test and track so that you have a baseline to compare against.
Report generation of what has been tested and tracked should be done regularly so as to stay on top of the performance of your digital marketing plan. It should be done at least quarterly.
There are many types of data available. So many to consider, and can be sometimes quite confusing. To make things easier for you, I have listed a few types of data that can help you in your analysis of your digital marketing here:
Rankings
You need to track your business website rankings for the different keywords. This will tell you where each keyword ranks. By knowing this, you have a better idea of ranking possibilities for the content you put out there using that keyword.
You can also use rank checker tools to assist you with tracking rankings for keywords. If possible, it is a good idea to check the rankings for keywords of your competitors.
Links and Backlinks
When you are testing the backlinks of your business website to make sure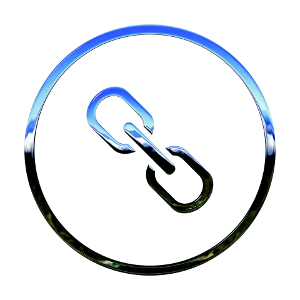 they are actually working, you should also find out where the links are coming from. You should track how many backlinks there are, and how many are recognized by Google.
Do the same for your competitors, especially those who already have a good degree of online domination. You can learn from them, and get ideas where you need to link from. To facilitate the process, use link and backlink tracking tools.
Traffic Sources, and Volume
You need to track and optimize traffic sources and volume. This data can tell you where your visitors are coming from, and the number of visitors you are getting from each source.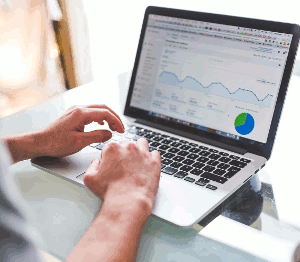 It is important to know if a visitor is a direct visitor, or is he or she referred from natural search engine results, or referred from other sites, or referred through paid search engine ads. This type of tracking will also reveal the keywords that are working, that are getting visitors to drop by your business website.
There are traffic tracking tools available for this; such as Google Analytics.
Visitor Data
This is another data set that needs to be tested, tracked and optimized regularly. The reasons are many; you want to know where they are located, what browsers they use, the type of operating system they use, the type of devices they use, the connection speeds, and if they are new visitors or repeat visitors.
This will help you create the best visitor experience possible for your guests. Also, it will help you tweak your digital marketing plan to suit their needs.
Visitor Actions and Behavior
This is valuable information that can tell you how well your business website, landing pages and other content are working for you. This is because you will discover stuff like which page did your visitor arrived at, and from which page did they exit?
You can also find out how long they stayed on your site? Information such as these can help you think of your visitor's motivation; For example, why did they leave from that particular page? Did they find what they were looking for? How can you entice them to stay longer at your site?
Take note of the links that gets you the most click-through traffic. This will help you find out what information attracts your visitors the most.
One of the most important features of tracking visitor behavior is what is sometimes termed as 'the final click'. What did they actually do at your business website? Did they take action, and made a purchase? There are a variety of technologies that allow you to track such information.
By regularly testing and tracking, by collecting important data, you will gather valuable information, you will be equipped to optimize your digital marketing plan, and get the best results possible. You will finally know what is working well, and what is not.
That which is not working well can be removed or tweaked. It is by your discernment of what the data actually means that you can make these changes; for example change of content or site adjustments.
All this can help you improve your business by getting the right people to your business website, and eventually convert them from leads to sales.
---
Additional Traffic Strategies
Fishermen cast a wide net over a large area in order to catch as many fishes as possible. It is the same with your traffic strategies. Use a wide variety of them, and you will give yourself a higher chance of attracting a large number of prospective clients to your business website.
Besides the techniques mentioned above, here are a few more to help you drive traffic to your business website.
Classified Ads
You can easily drive traffic to your business website by placing carefully created online classified ads. Many of these sites are free of charge; for example Craigslist.
It is easy to place these ads. Just put an advertisement in the sections or categories that best fit the products and/or services that your business provides. Many of these online classified ads websites allow you to place links directly back to your business website. The sheer volume of traffic on such sites will enable people to find your business more readily.
Get maximum mileage from your online classified ads by creating links to your ad using social bookmarking sites and other social networking sites. Doing so will create additional backlinks to your ad that will get it ranked higher in the search engines.
As mentioned before, and mentioned here again, any content that is ranked in the search engines is excellent news for your digital marketing.
As always, just like all your other online content, ensure that your online classified ads are search engine friendly. Again, use keywords correctly and accurately.
Avoid stuffing them into your ads. You should place these ads monthly to stay current in the search engines. Vary the content to keep it fresh. Add seasonal specials when appropriate.
Local Online Discussion Forums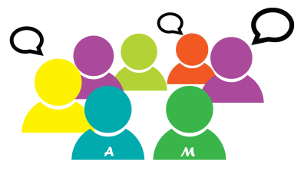 Participating actively in local online discussion forums can be another way to reach even more potential new customers. Online discussion forums are where people discuss topics of interest and issues. Many seek out these forums for information to a need they currently have, or solutions to problems that they are facing.
By participating in the discussions, you can offer your products and/or services as solutions. It is also an arena where you can find out what people are unable to find or what is not being offered to them.
This is a great way to do research. The findings can help you refine your products and/or services that you are offering, and bridge any gaps so that you can meet the needs of those who want to buy from you.
It's easy to find these local forums. Just do a search for them, and particularly seek those related to your industry. You will need to create an account and profile, which is usually free. When possible, include information about your business, including a link to your business website.
Here are some tips for optimal use of local online discussion forums as part of your digital marketing strategy:
First, pay close attention to the forum rules. You don't want to break any, and be blacklisted
Most forums frown on blatant advertising. Do not do this
Once you understand the above two points, you can start conversations or contribute to threads in a relevant way
Use an anchor text keyword in your signature
'How to' articles are good posting content for forums. Use them!
Post regularly to take advantage of benefits such as multiple backlinks that are generated from each post. It is ideal to do it weekly, if possible. If not, at least do it once a month.
Audio Marketing
Audio is 'eyes free' content that can be consumed while a listener is doing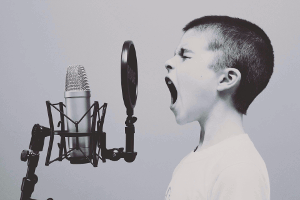 other things such as driving, exercising, or eating. With Audio Marketing, you can draw the listener into the content you are delivering on your business website, or attract them to your business website from a podcast.
You can use audio to do the following:
Introduce your products and services
Offer tips on how to use your products and services
Give instructions
Repurpose radio commercials
Read blog posts or expert articles
Present the owner of the business
Present testimonials – an effective way of building trust with potential customers
Make a 'call to action'
Offsite audio can be used to drive traffic to your business website, and help with the personal branding of your business. It can project you as a true expert in the field that your business is in. This is achieved by recording a message with expert tips, and link it back to your business website.
Offsite audio also provides backlinks to your site. This counts as content that can help your site's ranking in search engines. Thus, it is in your best interest to put offsite audios on podcasts, online radio shows, or other forms of distribution.
You should create a title, for your audio, with your chosen keyword phrase when submitting your audio to various sites. Use the same keyword in the segment description.  There are many tools available that can help you facilitate the use of your audio in your digital marketing strategy.
---
As mentioned, this is the 4th and final part of Tasks That Repeat. It is a 4-parter within the How to Promote A Business Online series.
Here are the other parts:
Tasks That Repeat: 1st of 4-parter
Tasks That Repeat: 2nd of 4-parter
Tasks That Repeat: 3rd of 4-parter
---
Looking for Reliable Web Hosting with Really Great Support?
I recommend SiteGround. Click banner below for best deal.
---
If you have ANY questions about this post, ANY at all, please submit your questions as comments below. I will be happy to help you out.
Thank you for reading this.
Best wishes,
Timotheus