Get Your Website Ranked First Page On Google – Just Like Mine
My website, this website – timotheuslee.com – has reached Page One on Google and other search engines. Wouldn't you like to Get Your Website Ranked First Page on Google and other search engines too?
This is not the first website that I ranked on 1st Page of search engines. In the past I ranked for other clients' sites and my digital marketing agency – OOJO – which is still ranking on 1st page for many keywords. For example, I managed to get OOJO on First Page of Google, and till today, they are still on that much sought after position. Speaking of positions, in fact, OOJO now ranks for multiple keywords and many are not only on the first page, they are also ranking at number one.
So what happens after your website achieves 1st Page? How will it benefit your business? What will this coveted space mean for your brand? This will all be discussed further down the article.
But before that, let me show you some of the screen shots of the winning ranking position my website has gained.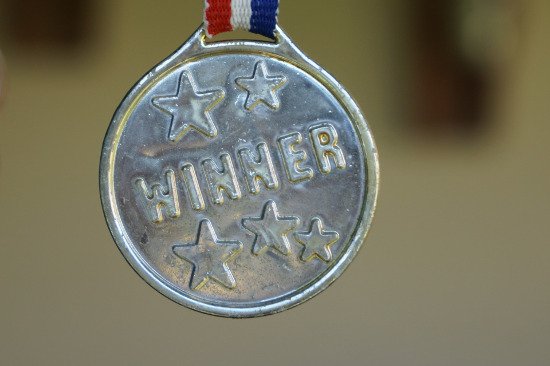 ---
Looking for Reliable Web Hosting with Really Great Support?
I recommend SiteGround. Click banner below for best deal.
---
Rank on First Page on Google
Here is a screen shot of getting Ranked on First Page on Google. The screen shot was taken on 18 July 2017.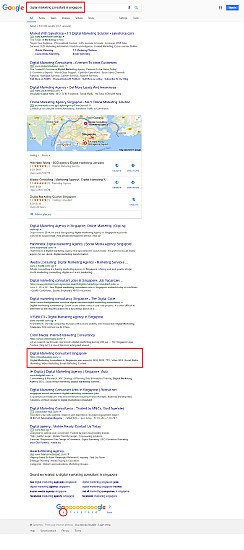 I will be honest with you. It took eight months for my website to reach first page on Google. On Yahoo and Bing, it was a little faster. It took only three months.
It would have been faster on Google, but I was busy with training, delivering talks at seminars and conferences as well as doing digital marketing projects for clients. Despite a very heavy work schedule, I did manage to spend as much free time as I can doing SEO for my website. So, achieving first page in eight months is quite good, don't you agree?
A lot of effort was put into getting this website to the 1st page. There was, of course, On Page SEO, which includes title tags, headers and more.
And of course, let us not forget Off Page SEO that included Social Media Marketing to create Social Signals, back links from directory listings and other sites, and many other Off Page tactics.
Not to forget the important strategy to keep creating content. Google and other search engines love fresh content. And this post is just another fresh content for them to relish.
In case you prefer not to click on the above image to see a larger version of the screen shot, here is a close up of the top of it. I grabbed this portion of the screen shot to show that the search engine is Google, and also to show the keyword phrase I have competed and ranked for.

Below is another grab of the lower part of the screen shot to highlight that my website is really listed on the first page.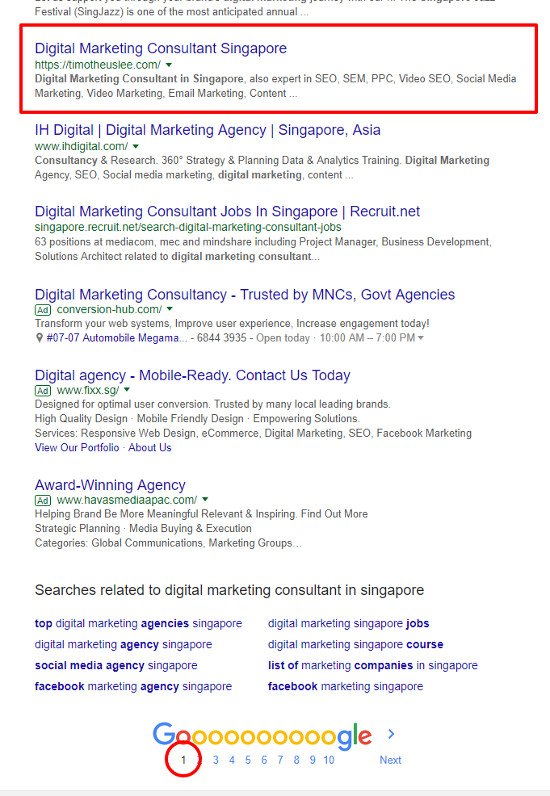 ---
Totally Worth The Journey
I started doing SEO (Search Engine Optimization) on this website in November 2016. As with any website that I am working on, I started with Keyword Research. And chose the best keyword phrase that has good amount of traffic and medium competition. This is the same that I will do for all my clients.
After selection of the keyword phrase, next was On Page SEO. Careful placement of the keywords at the right places, in the right amounts was required. We do not want to be doing Keyword Stuffing, right?
* Tip: Do not do Keyword Stuffing; i.e. excessively placing your keywords all over any page on your website or the entire website. Google will penalize!
Next was Off Page SEO that took a longer time. As mentioned above, one of the tactics was to get back links. One way was to find relevant directories and get listed on them.
* Tip: Directories must be RELEVANT. For example, my website is about Digital Marketing. I get this website listed on either marketing or digital marketing sub categories of directories.
Back links, in itself, is quite extensive. It is not just about getting listed on directories. There are many ways to get back links. For example, guest blogging on other sites and getting a back link from that, participating in forums and crediting your participation with a back link, and many more.
* Tip: Always remember that wherever you place your back link, it must be Relevant to your website's main topic.
Then there is Social Media where you can generate Social Signals that will indicate to the search bots that your website or brand is relevant and popular. Plus many more other Off Page SEO strategies.
There are a lot more Off Page strategies, and it would take a whole article or many articles to write about them all. I have written some on my blog. And will write and share more. So do remember to subscribe to my newsletter to get updates.
---
Rewards of Ranking on First Page
Throughout this website, especially on topics about SEO and Online Visibility, I would reiterate the many Rewards of Ranking on First Page. For one, there will definitely be an increase in traffic. A live example here is my website reaching the first page, and the traffic has grown significantly, and is still growing.
When there is higher traffic to your website, it means more people are finding your website and visiting it. This is an opportunity to get them to leave behind a contact, usually an email address.
As you collect more email addresses, you are growing your list of subscribers. This list is very valuable. Take time to nurture your followers. And eventually, you can convert them to customers. This means increase in sales.
Isn't that great? This is what your business needs to get more revenue.
---
Rank First Page on Bing
According to a report on April 2017 by Smart Insights, Google now has 77.43% of the search engine market share.
That's huge, right?
But let us not forget the other search engines that are taking the rest of the 22.57% search engine market share. The percentage might not seem like a lot. But do not forget that the market share is in the billions.
That same insights reported that there were 6,586,013,574 searches a day worldwide! For that month, Bing had 873,964,000 searches per day. And Yahoo had 536,101,505 searches per day.
To me, seems silly to ignore that huge number of searches. After all, a visitor is a visitor, a lead is a lead. And each can be converted to be a customer.
As such, I don't ignore the other search engines. And here is a screen shot of my website getting ranked on first page of Bing.
---
First Page on Yahoo
As mentioned above, Yahoo too has a substantial amount of searches. So do get your website ranked on first page there too. Here is a screen shot of my website ranked on first page of Yahoo.
---
Looking for Reliable Web Hosting with Really Great Support?
I recommend SiteGround. Click banner below for best deal.
---
We have come to the end of this sort of 'press release'. To all my friends, fans and followers who congratulated me when timotheuslee.com reached first page of Google – My heartfelt thanks!
If you ever need a hand or have any questions, feel free to leave them below and I will be more than happy to help you out. Or if you simply wish to connect and leave a comment, it will be most welcome. I would love to hear from you.
Do remember to subscribe to my newsletter.
Best wishes,
Timotheus