Client: OOJO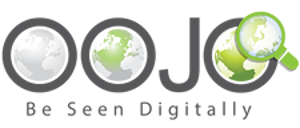 OOJO is a digital marketing agency.
Country: Singapore
---
Looking for Reliable Web Hosting with Really Great Support?
I recommend SiteGround. Click banner below for best deal.
---
Project: SEO (Search Engine Optimization)
Challenge
OOJO was co-founded by a few people and me. When we first started the agency, one of the goals we had was to rank the agency's website on the First Page of Google and other search engines.
It would be very challenging because there are many agencies in Singapore. Hence, getting ranked on first page would be not easy and very competitive.
---
Solution
I led a team of digital marketing experts, and we commenced with Keyword Research. After some time, we decided on a keyword phrase that many people in Singapore were using to find digital marketing agencies. And that phrase was – Digital Marketing Agency in Singapore.
I assigned one of the team members to do On Page SEO and another to do Off Page SEO. Throughout the project, I taught, monitored and guided them on tactics to optimize the website.
Back then, as the CEO of OOJO, I was more experienced and knowledgeable in all digital marketing strategies. This enabled me to know what needed to be done, and how to do it. Also, to teach them tactics they never knew about.
For On Page SEO, we did the usual. For example, strategically placing the keywords in the tags and content. For Off Page SEO, the work was more extensive. We did back links, listings on directories, article submissions, constantly creating valuable content, and more.
Then of course, there are the mechanics such as submitting sitemap to Google Webmaster, creating the right commands via robot.txt, requesting for indexing, and so forth.
The entire process is very extensive. For more information about what we did, read our blog post – How We Ranked OOJO on First Page Of Google.
---
Results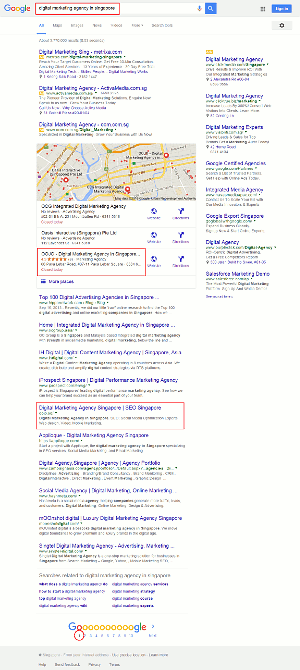 A lot of time and effort were invested in this project. As mentioned above, the keyword phrase we chose was very competitive. This meant that getting to first page was not easy.
My team and I managed to achieve it within 3 months!
Here is a screen shot of the search results. Click on the image to see a larger version.
Before OOJO's website reached Page One, the business relied on offline sales and promotions. We participated in talks to create brand awareness. We spoke to family and friends, and asked them to spread the word.
After the website hit the First Page, things turned around. People were finding OOJO on search results. The agency started to receive more inquiries.
Soon after, the boost in leads resulted in increase in sales.
I have since left the agency, and am now with Coleegs. See My CV for info.
---
Looking for Reliable Web Hosting with Really Great Support?
I recommend SiteGround. Click banner below for best deal.
---
If you have ANY questions about this post, ANY at all, please submit your questions as comments below. I will be happy to help you out.
Thank you for reading this.
Best wishes to All!
Timotheus