Client: Expedition Agape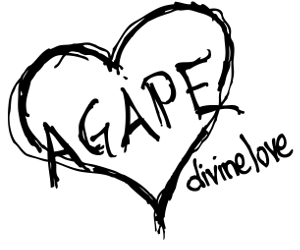 Expedition Agape is a charity organization in Singapore, with working adult volunteers mentoring teenagers in challenging life circumstances, making a difference to local and overseas communities in need.
Country: Singapore
---
Looking for Reliable Web Hosting with Really Great Support?
I recommend SiteGround. Click banner below for best deal.
---
Project: Website Design & Maintenance
Challenge
Expedition Agape developed their website on their own. After that, they invited us to take a look at it, and improve the UI / UX (User Interface and User Experience), layout, design, and any other things that makes the website better.
Also, they asked us to maintain the website by creating and updating content. The content is to help with SEO and drive more traffic to the website.
---
Solution
First, we studied their site architecture. It needed some reorganization to make the site flow better and more logical in communicating information. Some parts could get a little confusing for visitors. So, we revised the site structure.
The design of the website is all right. Expedition Agape is a volunteer-driven charity. So, we felt that, although the design they chose looked a little rough, it matched the concept of communicating that this is not a corporation. So, we left the design as it is, and chose to work to improve the layout.
The layout was not ideal originally. The UI / UX was a little clumsy. Also, the way it was done before could sometimes confuse visitors. So, we streamlined the UI / UX, standardized buttons, links, layout, format, call to actions, etc, and made the site easier to navigate as well as encouraged visitors to dive deeper into the site.
Overall, the website improved in look and feel that was aesthetically pleasing. Also, we made sure the site structure and information made sense to Google's search bots. Thus, improved the ranking, too.
The content was improved and SEO-enabled. For example, we did keyword research, and chose the keyword phrase – Charity Events in Singapore – for one of their pages to compete for ranking. That page, and by default the website, ranked on First Page of Google.
---
Results
There was an increase in traffic to the Expedition Agape website. A check on Google Analytics revealed that there was an increase by 383%. The organization received good comments from visitors about the new layout, design and content.
As mentioned above, the website climbed up the rankings of search engines, landing on First Page of search engines like Google. Due to the Online Visibility of being on First Page, there was increase brand awareness, increase in inquiries that converted to new volunteers. Even, the teenagers who needed help learned about Expedition Agape, and reached out for help.
---
Testimonial from Client
"Over the months, the awareness of Expedition Agape has grown exponentially. We now see a regular and dedicated volunteer team with constant new referrals. Our Expedition Agape Facebook Page has also increased in likes, more than tripling from the original number of likes of 500 to more than 1,500. Through enhanced search engine optimization, we see more targeted as well as expanded outreach of our work to online netizens."
Serene Koh, Founder, Expedition Agape
---
Looking for Reliable Web Hosting with Really Great Support?
I recommend SiteGround. Click banner below for best deal.
---
If you have ANY questions about this post, ANY at all, please submit your questions as comments below. I will be happy to help you out.
Thank you for reading this.
Best wishes to All!
Timotheus