Social Media Marketing
I am sure you have heard of Social Media by now. And of course, Social Networks such as Facebook, Google+, Twitter, YouTube, Instagram, Snapchat, YouTube, LinkedIn, and more.
Businesses initially were unimpressed with social media. They saw it as a fad or something people use to entertain themselves. Over time, more and more people adopted at least one social network to connect themselves with friends, family and business associates. They formed communities using those networks.
Gradually, people began to use these social media for information and even news. Businesses soon realized that their audience on traditional media is dwindling, and in order to reach out to their target audience, they too must do Social Media Marketing.
---
Looking for Reliable Web Hosting with Really Great Support?
I recommend SiteGround. Click banner below for best deal.
---
What is Social Media Marketing?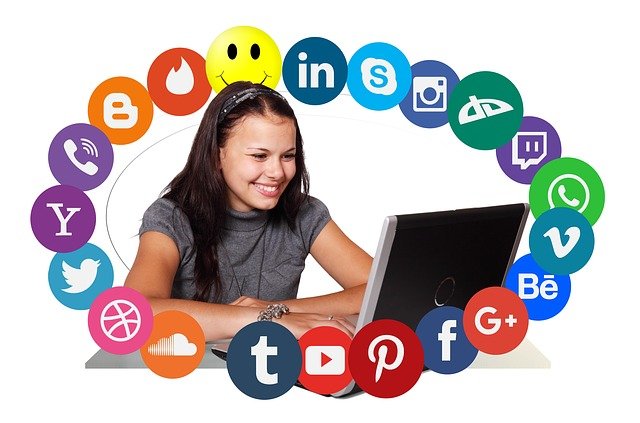 We have heard of Facebook Marketing, Twitter Marketing, Instagram Marketing, and so on. So what is Social Media Marketing?
Well, basically, it is to have an account on a social network, and use the account to promote a business' product or service.
But is that all?
Of course not.
Social Media Marketing includes updating the business social media page with relevant info that their fans and followers are interested in. And that is not just info about the business' product or service. It also includes topics related to the product and service that the fans and followers will appreciate.
In addition, Social Media Marketing requires the company to engage with the audience. This is very important. The fans or followers have shown their interest in the product or service. Now, the the business must engage the audience by asking questions, answering any queries or comments, conduct polls to get a better understanding of the consumers, and so on.
---
Advertising on Social Media
Social networks responded to brands asking for ways to advertise, and offered ways for businesses to promote their products or services. An example would be Facebook Advertising where businesses can advertise on Facebook to a defined target group.
The other social networks offered the same advertising tool as well as built-in data analytics tools to help companies to track the progress and engagement of their ad campaigns. The tracking enables them to monitor and gauge if their ad campaigns are successful or not.
---
Social Media Strategy
Every business should spend some time to do a Digital Marketing Audit. From the audit, they can see which areas of the digital marketing efforts they are weak at, they are lacking or have done well. Understanding that, they can then improve their Digital Marketing Plan, which includes the Social Media Strategy.
With a Social Media Strategy, the brand can maintain a strong social presence, which will strengthen its online presence. This will create an effective Social Media Strategy that can help the business to grow, and be profitable.
Of course, Social Media Marketing is so much more than just the above. I will cover more about it in my Blog. Please subscribe to my newsletter so that you receive updates whenever I update my blog.
---
Looking for Reliable Web Hosting with Really Great Support?
I recommend SiteGround. Click banner below for best deal.
---
If you have ANY questions about this article, ANY at all, please submit your questions as comments below. I will be happy to help you out.
Thank you for reading this.
Best wishes to all!
Timotheus