Success with Anthony Review – Scam or Legit?
Timotheus Update: This post was originally published on 4 Aug 2020 on my previous website – Passive Online Revenue. Due to rebranding and consolidation of the two sites, the post is now on this website and published on 14 February 2023.
Success with Anthony Review
This is one of Anthony Morrison's courses. It supposedly helps people make money online.
As I created this website to find online passive income opportunities, I must take a look at it, and discuss it in this article – Success with Anthony Review – Scam or Legit?
My reviews here, on this website, are to help my students, mentees, subscribers and readers. I do it to save them time and effort on research.
To provide info on what this program is about. Who owns it? How much does it cost? What the program offers? And is it worth buying?
---
Would you like to learn how to start and grow an affiliate marketing business? Join my I Love Passive Income community for more tips and useful business information. Simply fill in the details below, and you will receive an email with instructions on how to join this invaluable community.
---
Success with Anthony Review – Scam or Legit? – The Overview
Name: Success with Anthony
Owner: Anthony Morrison
Website URL: www. SuccessWithAnthony .com
Price: $7 (advertised price), then $147 or more. Includes upsells that could cost thousands of dollars
Success with Anthony Review – Scam or Legit?
Review Author Name: Timotheus
What is Success with Anthony?
It is a program that is supposed to help people make money online. And you can do it from anywhere; from your home, from a coffee place, etc. And the promise is that it will help you make lots of money very quickly.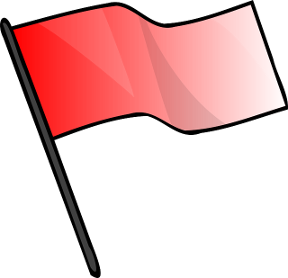 Red Flag! – Outrageous Claims
In his promotional content, Anthony claimed that people made hundreds of dollars within the first hour. And he claimed that this money was made thanks to his system.
Then he claimed that a few days later, he met up with them, and they reported making few thousand dollars each.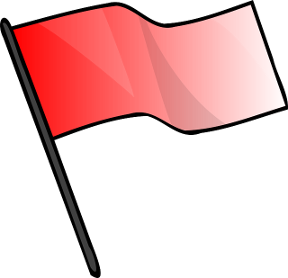 These are claims of a get rich quick scheme. And that should raise another red flag.
It is best to be cautious of get rich quick schemes. From my experience, they rarely turn out to be true. I have had many students, mentees and even family members who fell victims to such scams.
I have been doing online businesses for years. And one thing I learned is that rarely a total newbie, an inexperienced person, would be able to generate such results in such a short time.
Who Owns Success with Anthony?
Success with Anthony is owned by Anthony Morrison. He has been doing Internet business for over 10 years.
He claimed that he would like to empower entrepreneurs around the world. And he would do this by providing comprehensive training programs.
He has also sold over 1 million books on the topic of Internet marketing.
All the above sounds nice. And his aspirations sound inspiring. BUT in the end, they are all just words. Read on, and I will explain.
What Are The Packages & Prices For Success with Anthony?
Like many of these Internet marketing programs, the prices and packages change frequently. It all depends on when you land on their sales page.
They bait you with OTO (One Time Offer). They will tell you that if you sign up now, you will get a substantial discount like 30% to sometimes even 90%.
I have seen instances when Success with Anthony was offered for only $67. It is at 31% discount from the original price of $97.
This is how programs like this gets consumers to buy on the spot. They make grand gestures of big discounts. And they play the scarcity game; for example telling you that the discount price will be gone in 24 hours.
Legitimate and honest businesses do not do such things. For example, Wealthy Affiliate has a standard rate most of the year.
The only time the prices are at a discount is during Black Friday season. And during Black Friday and Cyber Monday, most businesses are offering special prices. So, that is the norm.
Who Is Success with Anthony For?
Anyone willing to take a risk and probably lose hard earned money
Anyone with thousands of dollars to lose
How to Join Success with Anthony?
You will either have seen an online ad or be invited to join this program.
Currently, when you go to their url – successwithanthony. com, you will land on a page with a message that says that the website is no longer available.
But when you go to this link – successwithanthony. com/access/login-2/, you will see a login page for members only.
This tells us that the training program still exists. And only for members.
As for the missing website, that is not a good sign. Either this program has been taken down, or they will put it up when there is another OTO.
What Do You Get With Success with Anthony?
Essentially, you will be learning about affiliate marketing.
What is Affiliate Marketing?
In case you are wondering what affiliate marketing is all about, I have written an entire article about it. click on the image below to read and learn what it is.
Build a Profit Cycle Funnel
The program teaches you to create something that Anthony named as a Profit Cycle Funnel. This is just a new name for an old money making strategy. It is just having a website that you would use to do affiliate marketing.
Like all sales funnels, you would create an opt-in page. On this page, you would invite visitors to give their email address. Usually, you would need a lead magnet to entice them to do that; such as a free eBook, training or gift.
After they give you their email address, you would send them to a thank you page. There you would try to convince them to buy something.
If they do not make any purchase, you would send them follow up emails to continue trying to get them to buy the products you are promoting.
This is all standard stuff. You learn this at many online courses. In fact, you can learn this for free on the Internet.
The course where you learn how to do your profit cycles will be in the 5 step training. It includes the following:
1. Overview and Introduction
The usual overview of a program. In this case, it would be the overview of this Success With Anthony program.
This is the step where you learn how to create your profit cycles. Actually, I found out that you would be required to sign up for ClickFunnels. And you would be shown how it works, and how to use it to create your profit cycle.
Note – ClickFunnels is not free
There are some DFY (Done For You) funnels. I do not appreciate DFY stuff. It can make your brand look cheap and a copycat. I discussed about this with another product that does DFY funnels- Commission Shortcut.
You will be taught email marketing. This will be about autoresponders; how to create them, how to do automation, how to create a landing page, and more.
They recommend GetResponse to help you do all that. Again, take note that it is not free.
Traffic is most important for the success of any business. There are many ways to drive traffic to your website where you have to opportunity to conver leads into customers.
Unfortunately, this program chose to teach Solo Ads. Solo ads are when you pay someone who has a large database to send promotion emails to that list. This can be costly.
And the main issue with solo ads is quality. You may not be getting targeted list. As such, this can result in low sales or even none.
You should be taught more ways to drive traffic to your website. At Wealthy Affiliate, you do get to learn that.
They call these Profit Centers. What they teach you is how to find more affiliate offers. And they teach you to find it on ClickBank.
Duh. Of course that is the way to make more money. With more affiliate products, you have more opportunities to make money.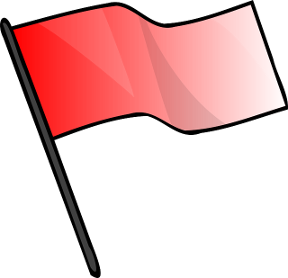 Red Flag! -Upsells
There are a lot of upsells as you access the members area, and go through the training. I understand that as a business, Success With Anthony has to try to get members to buy more stuff in order to make more money.
But some of the upsells, like additional training, should be included in the package. Other upsells like the autoresponder is all right. You need that for your online business. Then again, you could easily buy it direct from GetResponse.
Plus, do you need all the stuff that they are trying to get you to buy?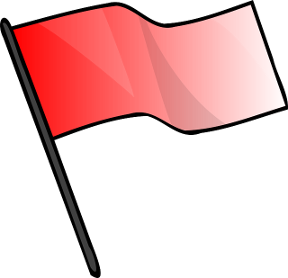 Red Flag! -BANNED from Clickbank
From my research, I have found that Anthony Morrison and his products are banned from ClickBank. Ironic since he taught his students to find affiliate offers from there.
ClickBank is a reputable marketplace. And yet, there are still some scams lurking there. So, to get banned really says a lot.
Apparently, he violated ClickBank policy. Allegedly, there was very high customer complaints and very high rate of refunds.
What are the Pros of Success with Anthony?

What are the Cons of Success with Anthony?

Many promotions of Anthony's products
'Free' websites are not free
Hidden costs of third party tools
---
Would you like to learn how to start and grow an affiliate marketing business? Join my I Love Passive Income community for more tips and useful business information. Simply fill in the details below, and you will receive an email with instructions on how to join this invaluable community.
---
Success with Anthony Review – Scam or Legit?
Timotheus Final Thoughts
VERDICT: Scam
I believe I have shown you enough to deter you from considering this product. You have worked hard for your money, and you should get a good program that teaches you all you need to know about affiliate marketing at a reasonable price.
That was how I felt when I was searching for the right program many years ago. I needed the program to teach me how to do affiliate marketing correctly. And I needed it to cost at a reasonable price.
And I found it.
If you are serious about making money. If you are seeking help to learn how to start and grow a legitimate business. Then here is my #1 Recommendation – Wealthy Affiliate. I have found that it is the closest thing to creating passive income.
You can join the Free Starter Package with just your email. No credit card needed for this Free Starter Package.
There is some free training as well as really powerful tools and features to help you do digital marketing for your online business.
My #1 Recommendation
Get your Free Starter account Now!
Join the Wealthy Affiliate as a Starter member for Free! And get access to free training on starting and growing an online business as well as many free features and tools (including powerful keyword tool). Plus, you get to create a website hosted on the Wealthy Affiliate server for free.
You Get My Bonus!
When you join the above program, I will be your mentor. I will guide you, help you succeed as an online entrepreneur, and make money.
If you have ANY questions, or anything to clarify, please drop a comment below. I will be happy to help you.
I wish everyone great wealth and success.
Timotheus
Your Online Business Coach