Super Affiliate System Review – Scam or Legit?
Timotheus Update: This post was originally published on 19 Aug 2020 on my previous website – Passive Online Revenue. Due to rebranding and consolidation of the two sites, the post is now on this website and published on 21 February 2023.
Super Affiliate System Review
19 August 2020 Latest Update: As mentioned yesterday, I have been tracking this. John Crestani's YouTube channel is back. Netizens and YouTubers are still wondering what happened?
18 August 2020 Update: This is super crazy. I was just checking my posts to make sure all ok. And then I saw that the videos by John Crestani that I have embedded in this article have an error message that said it cannot be embeded.
Curious to find out what happened, I followed the link to the YouTube video. And Wow! The entire John Crestani channel has been deleted!
What happened!??
YouTube and the Internet is buzzing about this in the last few hours. So many theories are going off. Some said he deleted his own channel. Some said YouTube shut him down.
Whichever it is, I thought I update all of you. Also, with his channel gone, we do not know what next can disappear – his own website? His Super Affiliate System course?
For now, his course and websites are still there. I checked. But let's see. Meanwhile, do be cautious. Although I have given this program a 3.8 rating over 5 recently, I will follow up and see if it needs to be updated again.
According to IAB (Interactive Advertising Bureau), affiliate marketing is a global industry that is worth $12 billion. And growing. Is it any wonder why more and more people are looking to this method of making money online?
And is it any wonder that there are more courses now, and more coming soon, teaching how to do affiliate marketing. Today, in this article – Super Affiliate System Review – Scam or Legit?, we discuss about one such course.
What is it all about? Who is the teacher? How much does it cost? What will you learn from this course? Is it suitable for you?
I share all this in this review. Plus, what I think of this course, and my advice to you if it is the one for you.
The immediate section below is the overview of this review. For the full review, continue after this next section.
---
Would you like to learn how to start and grow an affiliate marketing business? Join my I Love Passive Income community for more tips and useful business information. Simply fill in the details below, and you will receive an email with instructions on how to join this invaluable community.
---
Super Affiliate System Review – Scam or Legit? – The Overview
Name: Super Affiliate System
Owner: John Crestani
Website URL: superaffiliatesystem .com
Price: One-time fee of $997 or 3 monthly payments at $397
Super Affiliate System Review – Scam or Legit?
Review Author Name: Timotheus
What is Super Affiliate System?
It is a comprehensive course designed to teach affiliate marketing, and help marketers to become a Super Affiliate.
There are over 50 hours of training with video lectures and tutorials. The course emphasizes on paid traffic.
What is Affiliate Marketing?
Here is a blog post I wrote that teaches you what is affiliate marketing.
Click on the image below to learn more about affiliate marketing.
Who Owns Super Affiliate System?
Super Affiliate System is owned by John Crestani. He has been doing internet marketing for years. And claimed to have made millions.
Previously, he had a course called Internet Jetset, also known as IM Jetset. It taught doing online business with free traffic. For example, free traffic from SEO (Search Engine Optimization).
Then he created the Super Affiliate System. He had mastered paid traffic methods, and teaches that in this course. The first version was released some years back. And it cost $5,000 then. Today, with version 3.0, you get it at a much affordable rate. See the Prices and Packages section below.
Here is a video from his YouTube channel, featuring John.
What Are The Packages & Prices For Super Affiliate System?
You can pay a one-time fee of $997 or 3 monthly payments at $397.
From what I understand, this is payment for a lifetime membership.
This is good because John constantly updates the course with fresh and updated content and training.
Who Is Super Affiliate System For?
This training program can appeal to the following:
Beginners
The course is known to be easy to follow. As such, if you are new to affiliate marketing, this is ideal for you.
Entrepreneurs Struggling to Make Money
You have an online business but have not been able to make money or making very little money from it. This course can help turn things around for you. You may find some new things to learn. And you can implement them. Plus, you can seek advice from John and the community, too.
What Are The Prerequisites For Super Affiliate System?
You will need to have at least a computer and Internet access to watch the online video training.
Do take notes, and apply what you learned, and you will be well on your way to success.
What Do You Get With Super Affiliate System?
The entire training program is comprehensive. You get over 50 hours worth of video training, worksheets, resources, and more. Watch the video below if you do not have time to read. John does an insider tour of the program.
Update 19 August 2020: The channel and video is back. Which is good because you get to see him give you a tour that explains what this course is about.
Update 18 August 2020: Unfortunately, as mentioned above, John's YouTube channel is gone. And as such, the video below with him sharing the details of the progam is also gone.
Previously, this program was designed with 6 weeks of training. Now, with the latest version, John has made it such that the training are in different modules. After you finish the training for a module, the next one opens up.
The training in the modules include lessons from affiliate marketing to setting up funnels to solo ads, YouTube ads, Facebook Ads, and Google Ads. Also, he teaches you skills that you will require to succeed in affiliate marketing; such as research, copywriting, data analysis, analytics, split testing, strategy planning, troubleshooting, scaling your business, etc.
Everything is explained step by step. You will never be left guessing how to start and do this business. Each module also has a worksheet that is like an assignment. These are exercises for you to do, and help you to learn.
One thing I noted in the video above, is that John was honest in admitting that the training in his course can be found for free online. But, instead of taking time and effort to hunt for the training content, he has made it all available in one program.
He also structures the information so that it is easier for you to learn. Of course, there is also his added input of his experience with affiliate marketing.
There are also Show Me How videos that are step by step instructions on how to get help and support as well as how to do some of the stuff you have learned.
For a start, you get a Welcome Module. This is the standard overview of the training, how does the lessons work, the dashboard, the resources, and some inspirational stuff to motivate you.
Then there are the training modules:
Module 1 – Affiliate Networks
Module 2 – Sales Funnel and Website
Module 3 – Solo Ads
Module 4 – Google Ads
Module 5 – YouTube Ads
Module 6 – Social Media Ads
Module 7 – Finding Effective Ads
Module 8 – Creating Great Ads
Module 9 – Analytics and Split Testing
Module 10 – Planning Your Strategy
Module 11 – Accelerating Your Outcomes
Module 12 – Troubleshooting
Module 13 – Scaling Your Business
Module 14 – Wrap Up
Final Exam
The above training will teach you all about what affiliate marketing is. You will also learn about ClickBank, and how to join this digital marketplace. Then some lessons on how to set up your website, and lessons on presell pages.
You will also learn how to do paid ads such as solo ads, Google Ads, YouTube Ads, and Social Media Ads such as Facebook Ads. With ads, you will also learn how to do split testing and interpret analytics that will help you improve your campaigns. Further to that, you learn how to plan and strategize so as to scale your business.
What Else Do You Get With Super Affiliate System?
DFY (Done For You) Ad Campaigns
You will also get some templates of ad campaigns and landing pages. These are done for you, and ready for you to set up an ad campaign easily. They are done in a variety of niches such as weight loss, diet, skin care, muscle growth, etc.
Be careful of using DFY stuff. I would recommend use them as templates, and edit to your own original ad campaigns. Still, it is nice to have something to work from, especially if you are a beginner.
When you purchase the program, you are given a free website and free hosting for 1 year.
This is quite a good offer. Web hosting can cost around $150 a year for the most basic package. From my experience, as your online business grows, you will eventually need more space and features.
And that can cost anywhere from $300 and above per year. Of course, depending on the hosting service provider you buy from. The good ones usually cost around that.
Still, do take note that this offer is only for 1 year service. The question to ask is how much will Super Affiliate System charge after?
There is also a website builder that comes with the program. You can use that to build your free website.
Included with the website builder is the Landing Page Tool. This helps you to automatically create presell pages, also known as landing pages, with affiliate links added to it. Besides the landing page templates, you can actually create your own custom one.
Also included in website builder is the Ad Posting Tool. This tool helps you to post ads within minutes on Google, Facebook, YouTube and Instagram. You will need to link up your social media accounts for this to work.
Also included in website builder is the Ad Posting Tool. This tool helps you to post ads within minutes on Google, Facebook, YouTube and Instagram. You will need to link up your social media accounts for this to work.
There is weekly live training that members can attend. Each training may be by a different trainer. This live training provides useful lessons on topics like How to Do Basic Copywriting of Ads, How To Do Google Keyword Research, How to be compliang with Google Ads, and more.
The training is conducted live. And you can interact with the trainer. Plus, you can ask questions on the spot, and get answers immediately.
One of the most valuable features is the Resources section. It contains a lot of useful information such as targeting data. This helps members get access to buyers list in a number of niches. Students can use the information to use the artificial intelligence (AI) and targeting algorithm of Facebook and Google to figure out where to find buyers.
Other helpful resources include top recommended affiliate networks, DFY presell pages, ad swipes and more. I highly recommend you watch the above video tour by John, where he provides more details about this.
The bonus section offers stuff like vision board, interviews, case studies, and eBook.
Free Traffic Training Course
This was not mentioned in the video above, but when you go to the landing page of this program, it mentions at some point that you will get this free product.
With your purchase of this course, you get free access to John's Free Traffic Training Course. This is actually his earlier course known as Internet Jetset. It contains video training with lessons about how to get free traffic from sites like Google, YouTube and social networks like Facebook.
What Support Do You Get With Super Affiliate System?
From the many sites I visited, it appears that the support at Super Affiliate System is quite good.
There is a knowledge center where members can ask questions.
It is always updated. And sometimes, you may find John answering the questions himself.
Is There Community Support With Super Affiliate System?
There is a forum and a private Facebook group for the community to gather and support each other.
The Facebook group is private and for members only.
There, you can ask questions and get help from other members, and even from John!
What are the Pros of Super Affiliate System?

DFY (Done For You) funnels, ad templates and targeting data
Training updated regularly
What are the Things Super Affiliate System Did Well?
Members have praised the training to be comprehensive, covering many topics extensively.
The training has been found to be easy to follow with step by step guidance. Very suitable for beginners. And at the same time, with some gems for the experienced entrepreneur.
The training has been reported to be updated regularly. This is to be aligned to the ever changing digital landscape.
After you have fully paid for the course, you are a member for life. You get lifetime access to the course and all future updates.
What are the Cons of Super Affiliate System?

Relatively expensive but there is an option to pay by installment – see Prices and Packages section below
Additional costs to do paid ads
Some training should be more in depth
What are the Problems with Super Affiliate System?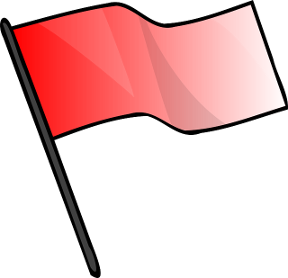 RED FLAG! – Costly Paid Ads
This course teaches you how to get traffic through paid ads. As such, besides the money spent to buy the course, you need to spend more money to do these ads.
He does teach you to spend very little at the start. About $5 a day. And to scale up, that is spend more, only when the ad campaign proves profitable.
I attended a workshop that taught the same thing. And one thing you must know is that even spending $5 for each campaign still adds up. If you run 100 ad campaigns, that would be $500 a day!
It is also not easy to get a profitable campaign. So, you will have to spend quite a lot before you get one. Of course, once you get one, you would be able to make a nice profit.
The question is – do you have the budget to go the distance?
One good thing, that I learned from running paid ads, is that you can learn a lot about your market and audience. If you have the money, you can also take the money for the ad campaigns as buying data. The data is useful for you to learn how to narrow down your audience and find the right people to sell to.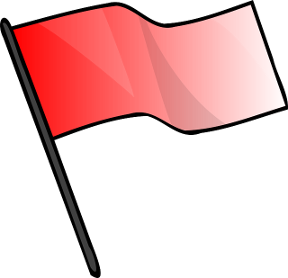 RED FLAG! – Relatively expensive
Upfront, the price can be considered a bit high.
But if you can afford it, you can choose to make payment with the 3 monthly installment plan.
---
Would you like to learn how to start and grow an affiliate marketing business? Join my I Love Passive Income community for more tips and useful business information. Simply fill in the details below, and you will receive an email with instructions on how to join this invaluable community.
---
Super Affiliate System Review – Scam or Legit?
Timotheus Final Thoughts
VERDICT: Legit
It is a legit business, and the training is legit. The course is extensive, and that is a good thing. As with any education, you need to study hard, and then put what you learned into action.
Affiliate marketing is not a get rich quick scheme. You need to work hard, and put in time and effort. The good news is the global affiliate marketing industry is growing rapidly.
Affiliate marketing is a global industry worth well over $12 billion – IAB

#affiliatemarketing
If you plan to purchase this course, do it only if you have the budget, and are keen to spend more on paid ads.
This is because traffic is important. With traffic, you have the opportunity to convert consumers to customers.
You can get traffic with paid ads or free traffic doing SEO or social media marketing or even YouTube marketing. Paid ads can generate sales and revenue faster, provided you know how to do it right. SEO takes time but ultimately, when done correctly, will reward you.
What is A Good Alternative?
I understand money can be an issue. Forking out $997 at one go, or $397 for three months can be difficult for some. So, here is an alternative – Wealthy Affiliate.
You can start with the Free Starter Membership. After that, when you upgrade to Premium Membership, it is only $49 per month.
My #1 Recommendation
Get your Free Starter account Now!
Join the Wealthy Affiliate as a Starter member for Free! And get access to free training on starting and growing an online business as well as many free features and tools (including powerful keyword tool). Plus, you get to create a website hosted on the Wealthy Affiliate server for free.
You Get My Bonus!
When you join the above program, I will be your mentor. I will guide you, help you succeed as an online entrepreneur, and make money.
If you have ANY questions, or anything to clarify, please drop a comment below. I will be happy to help you.
I wish everyone great wealth and success.
Timotheus
Your Online Business Coach