Hi. I'm Timotheus.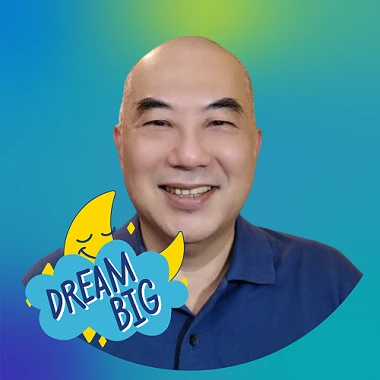 Introduction
I am an Amazon Bestselling Author. 🎉🎊🥳
Also, I am an Adjunct Lecturer at UCD (National University of Ireland, Dublin) Michael Smurfit Graduate Business School.
Plus, I am a digital marketer as well as an affiliate marketer.
My Long and Illustrious Career
🌟 Started as an Artist in the late 80s and became an Art Director in the early 90s.
🌟 Animator, Demo Artist and Trainer at Microsoft in the early to mid 90s.
🌟 Scriptwriter for local TV shows at MediaCorp Singapore.
🌟 Creative Director at Creative Technology from mid 90s to late 90s.
🌟 Switched to Digital Marketing roles from early 2000s till today.
🌟 From mid 2010s, I did ecommerce (private label, dropshipping, FBA, Shopify).
🌟 In 2013, I was invited to teach a Digital Marketing course. I was hooked and have been a teaching ever since.
Full Circle
Today, I have come full circle.
I have loved drawing and writing since a young boy. 🧑‍🎨✍️
As you can see from above, I started my career as an artist and writer.
I even blogged on Geocities and LiveJournal in the 90s.
Today, I blog regularly on my website – timotheuslee.com.
And I publish videos regularly on my YouTube channel.
Back to My Roots
My latest adventure is back to writing. ✍️
I wrote a book recently and published it on Amazon.
As mentioned earlier, that book made it to the Amazon Bestseller list.
So, I am now an Amazon Bestselling Author. 🎉🎊🥳
This encouraged me to write more. ✍️
And I will.
So, look out for more books from me. 😊
Healing from Cancer
In April 2022, I was diagnosed with cancer.
I had gone through radiation therapy, chemotherapy, ostomy, and 4 surgeries.
Today, I am cancer free. 🎉🎊🥳
I am a cancer survivor. 🎉🎊🥳
I am so happy and grateful to be alive, healthy and abundant. 🙏
Conclusion
My hobbies include meeting people over coffee, photography, travel, tv shows, movies, comics yoga, and meditation.
I wish you good health and great success! 😊
Timotheus
Amazon Bestselling Author, Lecturer, Online Entrepreneur
---
Would you like to learn how to start and grow an affiliate marketing business? Join my Free Private Facebook community for more tips and useful business information. Simply fill in the details below, and you will receive an email with instructions on how to join this invaluable community.
---
If you have any questions,
feel free to write to me.