Get Ranked On First Page With 7 Video SEO Tips
What is Video SEO? What is its importance in making your Video Marketing strategy a success?
Here, we present 7 Video SEO Tips that will get you ranked on first page of YouTube, and even Google and other search engines.
There are several ways of making a successful digital marketing strategy.
Yearly, digital marketing trends differ on many aspects, but there are strategies that stand firm and are used effectively by many businesses, big and small.
One of these persisting and effective type of digital marketing strategy is Video Marketing. But Video Marketing alone is not enough. Video SEO needs to be done in order for it to be successful.
The effectiveness of Video SEO have slowly paved its way to be one of the most used digital marketing strategy for any business.
Video SEO created opportunities for small and large companies to penetrate markets and create engaging videos that result to higher sales rate.
As easy as some companies are able to grasp the advantages of Video SEO, other companies still seem to lag on this amazing digital marketing strategy.
To make things easier to understand, you must first know the difference between Video Marketing and Video SEO.
Yes, these are two different things but are still part of digital marketing. By definition, Video Marketing is the use of videos or video contents to endorse a company, product, service, brand, promotions, etc.
Video SEO on the other hand, is improving the online visibility of the video content of a company on search engine result pages by improving the video's ranking.
Video Marketing, in other words, is the "whole" strategy, and Video SEO is part of it. Although Video SEO is part of video marketing, it plays a big part on making the strategy effective and rank better on SERPs (Search Engine Results Pages).
This is why Video SEO is not to be ignored or given little effort. Without the right amount of effort on Video SEO, the video marketing strategy of a company may find it hard to keep up with the competition.
---
Would you like to learn how to start and grow an affiliate marketing business? Join my I Love Passive Income community for more tips and useful business information. Simply fill in the details below, and you will receive an email with instructions on how to join this invaluable community.
---
Why Online Video is the Future of Content Marketing?
Many businesses have taken advantage of online videos in order to reach their target audience and customers.
There are many success stories of videos that have gone viral.
For example, the campaign by Volkswagen that had its trio of videos collectively viewed 155 million times.
Watch one of the three videos below. This case study demonstrated the video's inherent power of shareability.
Videos can capture the viewers' attention because of easy consumption.
The striking images, soundtrack, dialogue or voiceover and storyline appeal to the senses and engage the emotions of the audience.
This can lead to them sharing the video with their friends and family.
In addition, this drives traffic to your website, they will spend more time on the website and interacting with your brand.
Online videos can affirm credibility, expertise and branding that leads to higher sales conversions.
Online Videos Brings You Closer To Your Customers
Words can be good way of communicating to customers, but a picture can tell a thousand words, and a video is even better.
Articles can be great in introducing facts, but there are instances where it can be misunderstood or may seem a little more complicated for customers.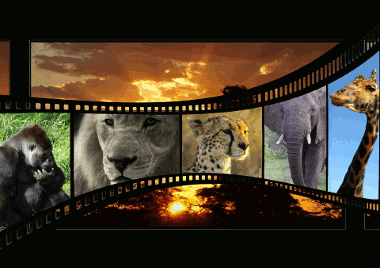 Explaining things and facts to customers may seem boring when presented in paragraph form.
Videos on the other hand can explain the information you want to convey easily without taking too much of their time.
It also creates a better "human" feel to the video since customers will view it as another person talking to them and not just another advertisement.
More Engaging and Educational
If you can make a customer to stop whatever he/she is doing to watch your video until the end, then you have made the content engaging.
The attention span of a normal person can be very short, and not catching a customer's attention immediately will make your brand less interesting.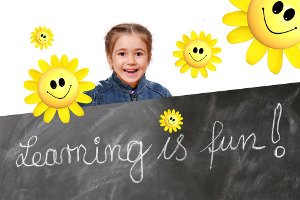 Audiences seek videos that answer their questions directly and covers most, if not all, the important issues that they may have for a business, product or service.
When gathering information and creating content, be sure to create videos that are engaging and educational at the same time.
Online Videos Brings Your Branding To Another Level
Introducing a product or service and making sure it stays on a person's mind can be tricky.
Without a particular thing that can interest them, customers will eventually forget your brand.
Videos can close the gap on this especially when the video clearly shows the advantages they can get from your brand compared to others.
Online videos allow your brand to be recognized with the help of the information you include in the video.
Brings Higher Click Through Rates
Videos encourages most customers to check a website and eventually click on other items, contents and videos that your website offers.
And making your videos shareable will enable your customers to share and let others check your site.
Higher click through means higher ranking, and higher ranking means you have better video contents compared to other sites.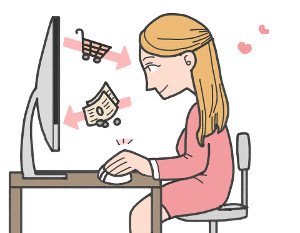 As your video goes viral and is spread by more people, you are able to build links without much effort.
Your customers build links for you by sharing your video/s through social media, personal blogs and other sites.
Anything that they feel comfortable with and they see interesting or educational will be shared, and videos are not an exemption.
Online Videos Can Encourage Sales
Videos can be very encouraging even to the point of making customers buy the products or services you bring to their table.
TV commercials act almost the same as the videos you include for your digital marketing.
Only this time, you can have better control the target market you want to watch your videos and you can have a competitive edge over other businesses online.
As you can see, Video Marketing is a very important and powerful part of a digital marketing strategy.
But without an exceptional Video SEO strategy, the Video Marketing has lower chances of being a success.
In order to use Video SEO effectively, it is a must to know what it is first.
To put it simply, Video SEO is the use of videos containing information or description that are often searched by users of search engines.
Google, the most used search engine, started to recognize Video Marketing as a SEO tool in May 2007 together with the release of their Universal Search.
Videos are ranked mostly by their descriptions and SEO keywords.
The more relevant the keywords are for the video description or title, the greater the chances that the videos of a business are ranked higher.
What Are The 7 Video SEO Tips to Get Ranked On First Page?
Video SEO has been proven to play a big part on successful digital marketing strategies.
And most businesses who do it right rank well on search engine result pages, allowing them to have a better chance of being successful in terms of digital marketing.
Still, there are businesses who use Video SEO as part of their Video Marketing strategies yet fail to see its effect on their progress.
But how can you utilize it successfully?
To make it easier for your company to accomplish your goals for an effective Video SEO, you should be aware of some tricks that big and small companies do.
Here are seven tips you can use for your Video SEO and have your videos ranking in no time.
1. Gain Attention Through Engaging And Spot On Titles
Titles are very important and have been part of SEO ranking for SERPs, and this includes Video SEO.
As search bots are still unable to scan and rank the contents of the videos, Video SEO allows a video to rank on the topics that it is most related to.

Having titles that will be on organic searches will definitely grab a consumer's attention and will also increase the chance of being ranked higher.
Being ranked with your choice of keywords in the title is one thing, but making it interesting for consumers is another.
Although SERPs most likely will show videos with keywords most searched for by consumers, the value of the video will be judged and are mostly made viral by the consumers.
Your video will lose credibility if you use false or misleading titles. This will make your consumers start to lose interest on your site no matter how interesting your other videos are.
2. Check On The Tags You Will Use For Your Videos
Tags play a big role in keeping any of your contents on high ranks or SERPs. Tags determine the relevance of your keywords and make your video more visible on SERPs.
To refresh your tags 101, there are four common types of tags: Specific, Compound, Generic and Misspellings.
Each tags can be used but should not be abused in your Video SEO.
Use words that are either common or are currently being used often.
Uncommon and extravagant words can be great on your ears, but not for your consumers.
Common words still hit higher results than over the top words.
3. Include Relevant and Most Searched Keywords
Keywords play a big part in SEO and this is true even in Video SEO.
The richer and more relevant the keywords used in both the title and the description, the better chance for your video to be on top ranks of SERPs.
As mentioned above, search bots are still incapable of skimming through videos' contents.
Thus, search engines rely mostly on the keywords used in the titles and the descriptions.
Make sure you use the hit keywords as your Video SEO strategy in order to be ranked on the SERPs higher.
It won't hurt to do some research on search engines on most popular videos that comes up in the results from the keywords that you want to use.
This will help you assess the ranking that you might get should you use a keyword or two and which keywords would likely give your video a hit.
Need to Find the Right Keywords?
Take a Look at this Free Keywords Tool
In the race to being on higher ranks for videos, having a full description that lives up to the title and the content of the video is a must.
Most video contents include having a full and well-constructed content's description as an effective Video SEO strategy.
This means having descriptions with tags and keywords that will encourage a viewer or consumer to watch the video.
Take note, however that there is a limit to your Video SEO strategy that focuses on the keywords.
Yes, Video SEO may rely a good percentage on keywords, but it does not mean you need to drown your description with all the keywords that you think are great.
Overuse of keywords and tags or also called "keyword stuffing" will be noticed by search engines and will eventually get banned or ranked low on SERPs.
Creating descriptions with a good density of keywords must not be overlooked to make your Video SEO a success.
5. Take It To The Media; In This Case, The Social Media
Social media is a phenomenon that can be used for your Video SEO. Not convinced?
According to a study made by pewinternet.org, in 2014 the 52% of adults who go online uses two or more social media sites.
This alone will tell you the significant turn of events should you allow your videos to be shared by millions using social media.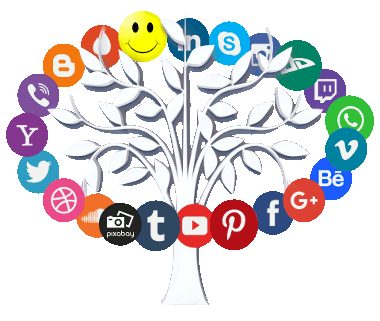 When you include social media in your Video SEO strategy, it means you will allow consumers and viewers to share your videos.
Sharing your videos mean more click through.
The higher the click through that you generate, the higher the percentage of sale.
Using social media for our Video SEO strategy hits two birds in one stone: brand recognition and trust, and a generating higher sales.
6. Encourage Visitor to Subscribe to your Video Channels
Video channels like YouTube places a lot of emphasis on user experience.
Two of the most important user experience signals are subscriptions and likes.

When a visitor subscribes and/or likes your video and video channel, a strong signal is sent to the video platform that your video or video channel is popular.
Increase subscriptions and likes by asking and encouraging visitors to do exactly that.
You can do that at the start of the video or at the end (preferably) of your video using the call to action messages; for example the call-to-action overlays on YouTube.
7. Mention Your Video on Other Sites
Point 5 suggested having social media links for your viewers to share your video.
Conversely, you should also mention your video on other sites including social media sites. This will drive traffic to your video.
But be careful not to place your video link all over the place. This is a sure-fire way to get banned.
Remember that search engines also value quality and relevant links.
So mention your video at sites that are related to the information provided in your video.
---
Would you like to learn how to start and grow an affiliate marketing business? Join my I Love Passive Income community for more tips and useful business information. Simply fill in the details below, and you will receive an email with instructions on how to join this invaluable community.
---
Get Ranked On First Page With 7 Video SEO Tips
Timotheus Final Word
Video SEO is an amazing tool in achieving great ranking for your business in search engine results and also allows you to see better results for your ROIs. It is a part of Video Marketing that should not be ignored or give the least attention.
These approaches may come as a challenge at first, but will definitely put your Video SEO strategies on high standards. Not only will this put your videos on high ranks, but also generate sales and better brand recognition among your competitors.
With your engaging videos added with outstanding Video SEO strategies, your Video Marketing will surpass all your other digital marketing strategies in terms of efficiency and delivering great results for your company.
If you have ANY questions, or anything to clarify, please drop a comment below. I will be happy to help you.
I wish everyone great wealth and success.
Timotheus
Your Online Business Coach