Client: Expedition Agape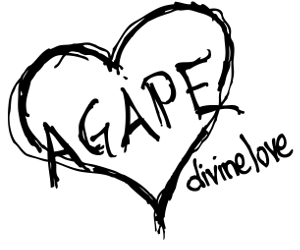 Expedition Agape is a charity organization in Singapore, with working adult volunteers mentoring teenagers in challenging life circumstances, making a difference to local and overseas communities in need.
Country: Singapore
---
Looking for Reliable Web Hosting with Really Great Support?
I recommend SiteGround. Click banner below for best deal.
---
Project: Facebook Marketing
Challenge
Like many organizations, Expedition Agape was at a loss on how to increase their Facebook community. Also, they would like to engage them on the social media platform.
The goal was to increase brand awareness. Then target those interested to be volunteers to join and participate in charity work. Also, the other target audience were the teenagers in challenging situations. Expedition Agape would like to let them know they have a place to turn to for help.
Lastly, and very importantly, they would like to attract people to attend their charity events where they would raise funds so that the charity work could continue.
---
Solution
After we received the brief and requirements, we sat down with Expedition Agape to plan a strong Social Media Marketing Plan and Strategy. We also laid down parameters for topics, messages and postings to be communicated.
We began improving their Facebook Page, and then scheduled regular posts. After some time, with Insights, we were able to focus on optimum timings that most of the community is online. And we posted mostly during those peak hours.
At the same time, we ran Online Advertising Campaigns to boost brand awareness.
---
Results
Expedition Agape's Facebook Page originally had only 500 fans who liked the page. After our efforts, the number has increased by more than 300%. Today, the number is still rising albeit at a slower pace as per requirement by Expedition Agape.
The reason they requested for the efforts to slow down was because of resources on their end. They were concerned they may not be able to cope with the inquiries.
On the ROI (Return on Investment) for conversions, they reported they now have more volunteers. Before, they had difficulty in getting volunteers on board, and even to know about them. Now, that is not a problem as they have regular inquiries. And because the audience was very targeted, conversion of inquiries to volunteers is high.
The other ROI for teenagers was just as good. And still growing.
The best result was for the events. There was a immense climb in number of attendees for the charity events. As such, for every six month Leadership program, more than sufficient funds were raised to support this cause.
---
Testimonial from Client
"Over the months, the awareness of Expedition Agape has grown exponentially. We now see a regular and dedicated volunteer team with constant new referrals. Our Expedition Agape Facebook Page has also increased in likes, more than tripling from the original number of likes of 500 to more than 1,500. Through enhanced search engine optimization, we see more targeted as well as expanded outreach of our work to online netizens."
Serene Koh, Founder, Expedition Agape
---
Looking for Reliable Web Hosting with Really Great Support?
I recommend SiteGround. Click banner below for best deal.
---
If you have ANY questions about this post, ANY at all, please submit your questions as comments below. I will be happy to help you out.
Thank you for reading this.
Best wishes to All!
Timotheus