Introduction
In the first article of this series, I covered the many different ways you can start an online business and make money on the Internet.
Now, we dive deeper into each of the methods.
And we start with How to Start To Blog and Make Money
---
Would you like to learn how to start and grow an affiliate marketing business? Join my I Love Passive Income community for more tips and useful business information. Simply fill in the details below, and you will receive an email with instructions on how to join this invaluable community.
---
Can You Really Make Money with A Blog?
The short answer is Yes! The long answer is as follows.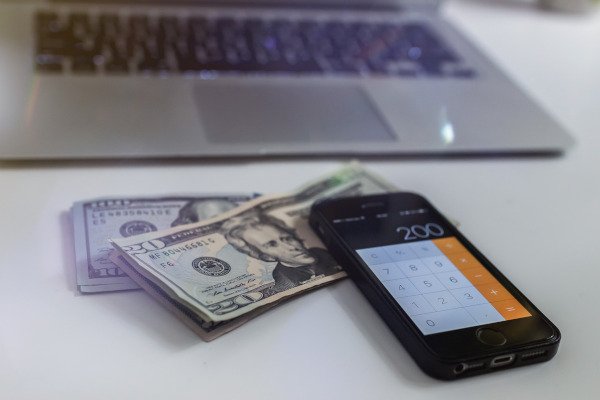 When you start a new business, there is a lot to do, and a lot to learn. You can try to do it on your own. Without any guidance or help, it can be a very steep learning curve.
I have found that it is the same with a blog. This is because when I create a blog, it is now also my online business. And similar to all businesses, you need to learn how to do it right.
Sure, you can give it a go and try. But it is faster and much more easier when you have structured lessons to guide you, and a mentor you can turn to when in doubt.
But I must be honest with you. A blog is not a get rich quick scheme. And it is not easy. There is a lot to learn. And it takes time. You know the old saying – Slow and steady wins the race? This is definitely true for blogging.
And when you do make the time and effort, you reap the rewards. So, you can do this! You can really make money with a blog.
And it is not just creating and publishing articles on the blog that will make money for you. It is what you do with the blog that will have you making lots of money on the Internet.
How to Make Money By Blogging?
So what can you do with your blog to make money? The opportunities are virtually endless.
Let me start by saying that when you have a blog, you have a place where you can sell your own products or sell other people's products. For products, you can sell physical or digital ones.
Physical Products
Physical products are products that are tangible, which means you are able to touch them. I am sure you will realize now that there are tons of physical products in this world. And you can sell them on your website.
What you can sell are products like books or merchandise such as toys, clothing, health products, etc. You can write blog posts about these products and offer readers a link to click and buy them. They can be your own brand products or products sold by other businesses.
One way of selling other people's products is to do dropshipping. With dropshipping, you simply write a blog about the product and promote it on your blog. When your readers click to buy the product, the supplier of that product will fulfill the order for you.
Digital Products
You can sell digital products on your blog with the same concept mentioned above for physical products. The only difference is that digital products are intangible products. This means that they are in digital format, and cannot be held physically.
Examples of digital products are eBooks, online courses, printables, apps, planners, software, photos, templates, plugins, themes, and more.
Similar to physical products, you can sell your own branded digital products or those sold by other businesses. You can also sell by doing dropshipping, too.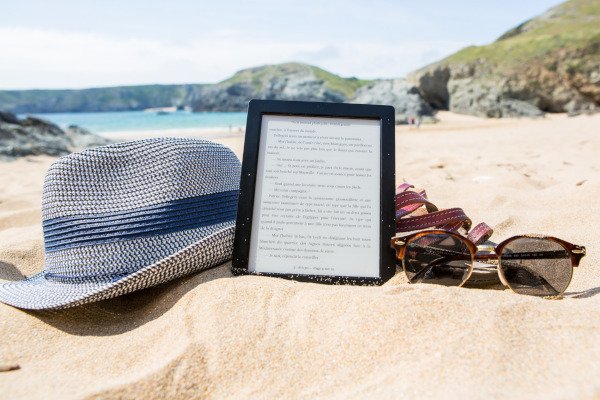 Advertising
Offering space on your blog is another way to earn income. You can go old school and offer ad spaces on your blog post. You can charge a fixed rate for brands to buy that advertising space.
Another way to earn from advertising is to work with advertising networks. These networks connect your blog to advertisers. You earn revenue for PPC (Pay Per Click) Ads and CPM (Cost Per 1,000 Impression) Ads. PPC is when readers click on the ad. CPM is when the ad is seen by your readers.
See the ads at the top and bottom of this article? These are ads from the advertising network I recommend below. I earn revenue from these ads.
You can also earn revenue by offering sponsored posts. These are posts paid by brands. For example, when a brand has a new product, and they hire you to write a review about it. You get paid when you agree, and publish the review on your blog.
Services
Blogs are a great way to showcase your expertise. And as a result, you gain authority, and become an expert in a subject matter.
As a result, you can offer your services on that skill as a freelancer or consultant. I have a blog where I write about digital marketing. As a result, I am seen as an expert in this topic, and I get offers to create websites or do digital marketing for businesses.
As a subject matter expert, you can offer training and coaching services, too. Online courses are also digital products that you can sell.
Other forms of services you can write about, and offer to readers are writing, copy writing, photography, graphic design, tech support, or even be a virtual assistant.
Affiliate Marketing
This is my favorite form of making money on the Internet. And that is because I find it to be truly the closest to creating passive income.
To be honest, most ways of making money online need you to continue spending time and effort. And most times even money.
For example, an eCommerce store doing dropshipping still requires you to source for good suppliers and products, monitor the shipping to make sure the sold product reaches the customer, and handle any issues such as lost shipping product, tracking of product during disputes, and any customer complaints.
With affiliate marketing, you simply write an article about a product or service. Add an affiliate link on that article. When a reader clicks on the link and buys the product, the supplier or brand will handle everything else. From shipping to tracking to managing customers.
With that one click, you get commission. Now, isn't that real passive income?
Other Ways To Make Money from Your Blog
Besides the above methods to make money from your blog, there are numerous more ways to do it. Just to mention a few more, you can flip websites, host private forums or even create membership sites.
Flipping websites is exactly what it sounds like. I have known many blog owners who create a blog. Then they build it up. Grow huge traffic. And even make some money from it.
This captures the attention of entrepreneurs. And they offer a large sum of money to buy the blog from the owners. The owners make a healthy profit from this. And they repeat and rinse the process.
Private forums and membership sites are usually topic focused. And they attract people interested in the topic. To be a part of a private forum or to enter a membership only site, the consumer is willing to pay a monthly subscription.
So, this is quite good at generating regular income. It is best to host a forum on a topic that you are an expert in. The same is true for membership sites. As the owner of the site, it is better if you are the subject matter expert. This will give authority and credibility. As a result, people are more willing to sign up and pay.
How to Start Your Own Blog?
Now that I have shared and shown you that you can make money from your blog, the next thing I am sure you are wondering is – How do you start one?
New to Blogging and Would Like To Learn How?
You will need to choose your niche, buy a domain name, buy a web hosting service (IMPORTANT – see Tip Below), create a website, blog and promote using digital marketing strategies.
One important point that I would like to highlight is this tip below.
Tip – DON'T host your blog on any free hosting service!
This is because most free web hosting service do not allow you to have any way of monetizing your blog. After all, it is a free service to you. If there is any money to be made, the free hosting service will do it instead of you.
When you do an online business, you need to get good and reliable web hosting. Below is a great program to learn how to do it. And it offers free web hosting that is good and reliable. I use the same program, too.
You Are Ready to Start Your Blog To Make Money!
I know of a couple of platforms where you can create a whole blog for free.
I know I mentioned above about being careful with sites that offer you free web hosting. The point is still true.
But the couple of platforms that I am going to mention are all right. I know because I have tried them and they are trusted by thousands of marketers.
So here they are.
Create a Blog at Systeme
I have written a review of Systeme. You can read about it. Click on the image below to go to my review.
After you have read my review, you will realize that Systeme is a really good marketing platform.
They are trusted by thousands of marketers, including me.
I have tried the platform and have switched my email marketing, email campaigns, sales funnels, landing pages and more to this system.
I highly recommend you try it.
Create a Blog at Wealthy Affiliate
Another platform that offers a free website is Wealthy Affiliate.
When you join their Free Starter package, you can create one website totally free.
Of course, if you like to create more websites, then you have to upgrade to a paid Premium package.
By the time you are ready to upgrade to Premium, you should be already earning income from the first free website.
---
Would you like to learn how to start and grow an affiliate marketing business? Join my I Love Passive Income community for more tips and useful business information. Simply fill in the details below, and you will receive an email with instructions on how to join this invaluable community.
---
How to Start To Blog and Make Money?
Timotheus Final Thoughts
As you can see, there are so many ways to make money on the Internet.
The question now is which of these you would be interested in?
To me, after all I have experienced, I find the one way that is truly generating passive income is with affiliate marketing.
It is my #1 Recommendation on making money on the Internet. You just write blog posts like reviews and articles. Then it goes on your website, 24 hours and 7 days a week. I am always so thrilled and excited when I wake up in the morning, and I see email notifications about the commissions I have earned while I was sleeping. Wouldn't you like to have that, too?
Does affiliate marketing's power to create passive income interest you?
Click here now to start learning how to do affiliate marketing.
(No credit card required for Free Starter Package)
As the digital landscape grows and changes, more opportunities will be created. I will continue to share more of these. To receive updates on more opportunities as well as more information on each of these opportunities, please join my I Love community.
If you have ANY questions about How to Start To Blog and Make Money?, ANY at all, please submit your questions as comments below. I will be happy to help you out.
I wish everyone great wealth and success.
Timotheus
Digital Marketer, Lecturer, Amazon Bestselling Author & Cancer Survivor