How To Promote A Business Online? – 6 Things You Should Be Doing – Part Two
Which of these types of business owners are you?
Over the 26 years that I have been doing Digital Marketing, I have met business owners who simply set up a website, did nothing to promote their business online, and just hope for the best.
Then there are those who think they know how to promote a business online.
So they create a website and set up a few social network accounts.
Unfortunately, this group thinks that posting on their social media once in a blue moon is good enough for people to find them.
Of course, there are those who have an inkling what Digital Marketing is all about.
But they only use a select few techniques to drive traffic to their site.
Which of these types of business owners are you?
---
Would you like to learn how to start and grow an affiliate marketing business? Join my I Love Passive Income community for more tips and useful business information. Simply fill in the details below, and you will receive an email with instructions on how to join this invaluable community.
---
6 Things You Should Be Doing
At the same time, I must say that I totally empathize with all types of business owners. T
he reason is they are not in the business of marketing – whether online or offline.
So it is not reasonable to expect them to know much about it or be an expert at it.
As a business owner, it is understandable that as you are focusing more on your core duties and responsibilities to run and grow your business.
And leave the marketing to the experts like me. Still, it is worthwhile to know at least what online marketing is all about.
So it is good you are reading and learning more about it now.
There are times when you will find that many internet marketing efforts require some testing to find out what works and what does not work.
For example, Facebook Ads with hard selling copy may work for a certain target audience, but may not for another. All that testing will take up a lot of your time and effort.
The good news is – with this series – How to Promote A Business Online? (start reading from part one if you have not done so) – you are given an enormous advantage.
From a wide variety of tried and tested internet marketing methods, I have narrowed it down to a few for you to start. These are ideal for you to see real results in your sales.
Here, I present 6 Things That You Should Be Doing to enhance your digital marketing efforts. Not many know of all these 6 tried and tested marketing methods. And everyone and every business should be doing them. So when you do apply all six of them, you can produce some serious results.
And – drum roll – here they are:
SEO (Search Engine Optimization)
Social Media
Blogs
Online Videos
Build a List
Free Reports
1. Basic SEO (Search Engine Optimization)
Did you spend a lot of money for your business website to be created?
Whether you did spent a lot, not so much or very little, the more important question is – did you spend enough or at all for your website to be search engine optimized?
If your website is not search engine optimized, it will never get ranked high in the search results. The effect of this is nobody will know the existence of your business website, your business and your brand.
SEO is an important digital marketing tool to promote your businesses online. More and more people are becoming aware of this, and are doing it for their websites, whether by themselves or hiring professionals to help.
So how does SEO help to promote your business online?.
Search engines use an Internet bot, often called a spider, to collect information on the World Wide Web, and build lists. This includes strategic use of keywords, backlinks, and more.
When your website does not have any strategic use of keywords, plus a significant number of links to your site, and many other SEO elements, your website will have a hard time achieving ranking on the first page of search results. Without online visibility, it will be virtually impossible for people to learn about your business through online means.
Important Tip for SEO!

Do not use sluggish elements like Flash.
For years, I have highly recommended to many clients to not have Flash on their website, especially the home page. While it can look impressive, websites with Flash do not get indexed properly by search engines. The simple truth is that search bots cannot read Flash content.
Nowadays, having Flash can even hurt your search rankings as search engines have begun blacklisting such sites. They regard these websites as deceptive, having no keywords, and no content.
Today, for every business, Social Media is a must have.
In 2013, Jayson DeMers reported on Forbes that:
"Investment in Social Media Will Become a Necessity, Not a Luxury"
Today, those prophetic words have proven to be true. Social Media is a priority for your business, and complements as well as augments your SEO efforts. It will improve your website's search rankings and allow your business to be found.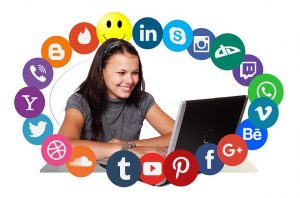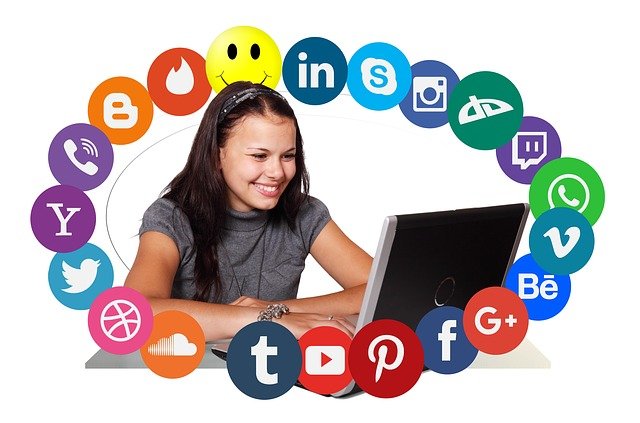 As part of your marketing and PR (public relations) mix, it will help your business to increase brand exposure and enhance brand awareness. This makes it a great tool to establish a stronger brand for your business.
You can use social media to build a community of people interested in your products and services. It is an excellent tool to share your expertise and knowledge on your products and services as well as interact and receive valuable customer feedback.
All business owners know that marketplace insight is very valuable. With social media, you can get this valuable information direct from the source. Never before has businesses had such access that can help improve and grow the business.
Social media has many other benefits. It can also be used to drive traffic to your website, generate leads, and boost sales by converting loyal fans to customers.
Important Tip for SEO!

Search engines Love new and fresh content!
Blogging is one way of keeping content fresh on your website. This will enhance your chances of being at the top of search engines. Also, you can blog such that your content has all the right long-tailed keywords.
In addition, when you blog posts that are interesting and captures the attention of people, you can build a following. This following is immediately your potential customers ready and ripe for you to market your products and services to.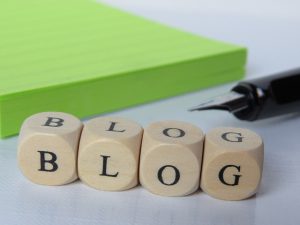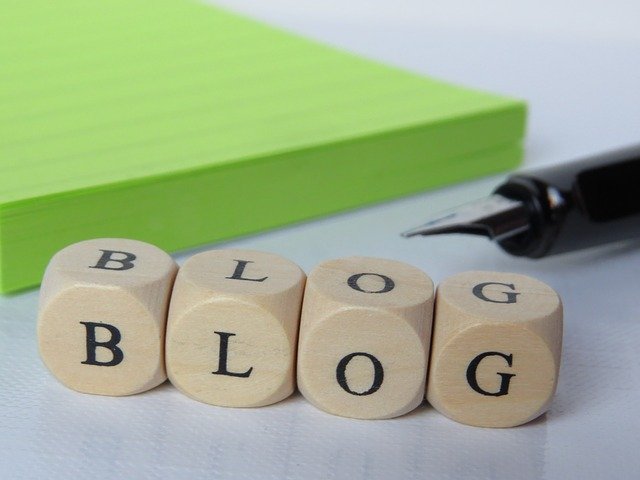 After all, when they follow you, it means they have an interest in what you are offering to them. Again, just like social media, they can be a valuable source of feedback and marketplace insight.
Online videos are the next wave in content marketing.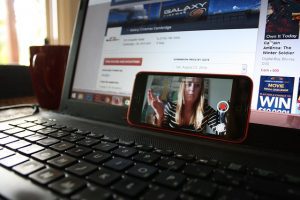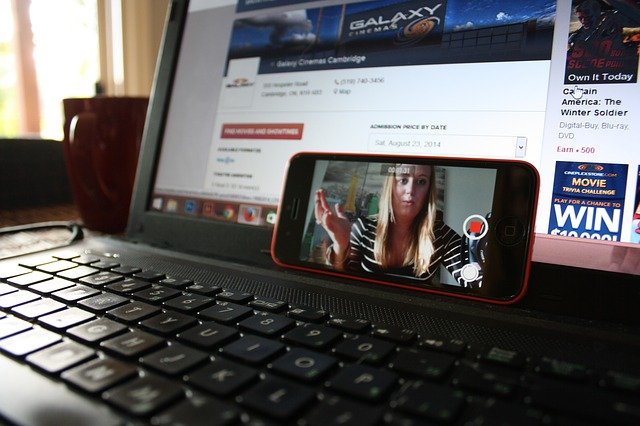 You can create a simple video using text slides, and do a voiceover with or without background music. Or a video presenting your products and services. The content for video is virtually limitless.
And the best part is that more and more people love watching videos rather than read a lot of text. Hence, you now have another hot digital marketing vehicle to reach numerous customers and prospects. For maximum effectiveness, just be sure to place the online video where people can find it; e.g. social media, your website, YouTube, etc.
One of the goals of your online marketing plan should be to build an email list. It is a database of people who opt in; that is they consent to receiving emails from you about your products and services.
To capture such data and increase your email list, you need an autoresponder. This is an indispensable tool for all businesses. It saves time for you because it is there on a page of your website, twenty four hours a day, seven days a week, ready to accept input from people who wish to sign up and receive emails from you.
It is a set of standardized letters that are set up once, and the necessary contact with each new individual who opts into your email list is taken care of automatically. Hence, it is actually very good for lead nurturing that is absolutely essential in demand marketing.
Everyone loves free stuff, especially when there is some valuable information available that is pertinent to their interests. When you offer free reports on a particular area of interest to your potential customers, you will firstly establish yourself as an expert in that particular field.
Of course, first you need to create reports that are of value to others because they offer useful information. When you have that, you can offer them on your website. Get people to provide their name and email address (at the very least) in exchange for a free report. As you can guess by now, this is another way to build your email list.
---
Would you like to learn how to start and grow an affiliate marketing business? Join my I Love Passive Income community for more tips and useful business information. Simply fill in the details below, and you will receive an email with instructions on how to join this invaluable community.
---
How To Promote A Business Online? – 6 Things You Should Be Doing – Part Two
Timotheus Final Word
When you apply the above 6 Things You Should Be Doing, you will find that your website will be placed higher in search engine results ranking.
As a result, more and more people will be able to find you on the Internet, and connect and engage with you. You will now have more opportunities to communicate with them, and convert them into customers.
I am sure you noticed that this is just an overview of the 6 Things You Should be Doing. There will be more details in future blog posts. Do sign up for my newsletter to be updated. Or Connect With Me on Social Media where I will post updates, too.
Click this link if you missed Part One – How To Promote A Business Online – Introduction. If you had already read Part One, continue the series to Part Three – How To Promote A Business Online – Online Local Domination.
If you have ANY questions, or anything to clarify, please drop a comment below. I will be happy to help you.
I wish everyone great wealth and success.
Timotheus
Your Online Business Coach