The Jaaxy Keyword Tool Review
For the past 27 years, I have promoted businesses, products and services for other people (and recently my own) through digital marketing. One thing that I found necessary for the success of these promotions was Keyword Research.
Over a year ago, I was introduced to one of the best keyword research tools. Today I present to you – The Jaaxy Keyword Tool Review.
In this review, I will share with you why this is so? Plus, I will explain the importance of keywords, other keyword tools and how they fare against Jaaxy, what is Jaaxy, how to use it, the power of Jaaxy and how it can help your business to be more successful?
---
Would you like to learn how to start and grow an affiliate marketing business? Join my I Love Passive Income community for more tips and useful business information. Simply fill in the details below, and you will receive an email with instructions on how to join this invaluable community.
---
The Jaaxy Keyword Tool Review – The Overview
Name: Jaaxy
Owners: Kyle and Carson of Wealthy Affiliate
Website URL: https://www.jaaxy.com/
Price:
Jaaxy Starter – Free
Jaaxy Pro – $49 per month
Jaaxy Enterprise – $99 per month
Jaaxy Keyword Tool Review
What is Keyword Research and Why Is It Critical to Your Business Success?
First of all, when you start a business, you must find out if there are people out there interested in your product or service, right? Sure, you can pay lots of money to find this out. But what if you can find out how many people are searching online for what you are selling? And at a cheap price? Or even Free?
If there are thousands, or better still hundreds of thousands of people searching monthly for a product or service similar to the one you are selling, then you know for sure there is a target audience. You would have found a profitable niche!
You will need to do Keyword Research for this important first step of your business. Keyword Research can help you find out if there are people searching monthly for a product or service like yours. Plus, it can tell you how many people are searching for it.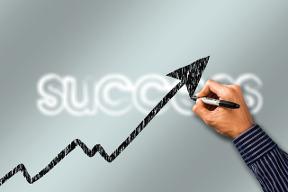 After you have decided to compete in this niche, you will need to do all the usual stuff such as create a website to showcase your business and your products or services. But how are people going to find your website?
Sure, you can go around and meet people and tell them about it. But that is slow and time consuming. Nowadays, businesses rely on digital marketing to create awareness of their brand and promote their products and services online.
To do so, they do Keyword Research to find out what are the keywords people are using to search for similar products and services. It is important to also know how many people are searching and the SEO (Search Engine Optimization) Potential of the keyword. More about the latter further down this article.
With the keywords that have high traffic and SEO Potential, businesses then use them to promote their business, product and service. There are many ways to do this; for example writing a blog post or running an online ad campaign.
To achieve all the above, you will need a very good and effective Keyword Tool.
---
What Were The Keyword Tools I Used In The Past?
When I first started doing Keyword Research, I used to rely on Google Keyword Planner. It used to provide very accurate and exact data that was very useful. But now Google Keyword Planner changed. In order to monetize the tool, Google now only offers accurate data if you have an active AdWords account, and the monthly ad spend is not low.
If you do not satisfy their criteria, you will see a range of numbers instead of a specific search volume.

For example, for the keyword 'womens watches', if the average monthly search traffic is around 1800, they will show you that exact number if your AdWords account has all the criteria qualified. If not, you will get a range of numbers like 1K – 10K. As you can see, this range is not very helpful at all.
And the ranges can be as broad as the ones below:
01 – 100
100 – 1K
1K – 10K
100K – 1M
1M+
In addition to poor data that is not accurate, Google Keyword Planner was not able to tell me if the keyword has any SEO Potential.
So I started to look around for other keyword tools, to look for better ones that could provide clearer and more useful data. I found many that provided lots of data. But none that were useful or have any value.
---
What to Watch Out For in Keyword Tools?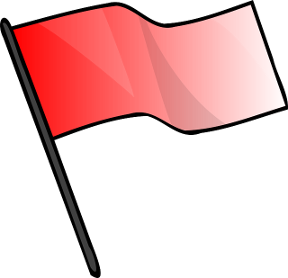 Before discussing about Jaaxy, let me discuss with you about other keywords tools out there in the market.
They require you to install something. I tested a few providers, and had to install a software. Over time, the information was all useless. I uninstalled them all.
The data are just guesses and estimates. Again, useless.
They use Alexa as the key factor in determining competition. Sure, but what else can help decide the keyword? No surprises these providers can offer nothing else.
Need to do several searches to accomplish one task. This is a waste of time.
The tools do not pull results from ALL the search engines. Again, useless!
If you encounter any of the above five points, chances are the keyword tool you are looking at is a low grade one. Worst case scenario, you would be required to pay more for more useless and meaningless data.
---
Introducing Jaaxy Keyword Tool
Having 27 years of online marketing experience, I came to realize that there are THREE metrics that matter:
How much competition does the keyword have?
How much average monthly traffic does the keyword have?
Does the keyword make sense?
Okay, okay. The last metric is something that is not even a keyword tool can give you. You have to think of it, and use a bit of common sense to come up with a keyword that makes sense. But it is still a metric, to me.
But the First Two Metrics are of the Utmost Importance for any digital marketer or business owner. And they are the two that Jaaxy can ACCURATELY capture. Something no other keyword tool is able to do better or more efficiently.
Why Are the Two Metrics So Vital?
Keywords with low competition and good traffic means that they are SEO optimized and ready. If you can find them, you can dominate the search engines by using those keywords and create content relevant to that keyword. You can also use them to create successful online ad campaigns.
BUT you MUST be able to find those keywords. And Jaaxy is able to help you do that.

---
Finding Keywords with Jaaxy is Easy!
Here is a video showing how Jaaxy can help you find the keywords with high traffic and SEO Potential. The video will explain about keywords, average monthly searches, estimated traffic, Keyword Quality Indicator, and Domain Search. There is also an explanation about QSR, which is the SEO Potential that I have been talking about.
Watch the video now! (opens in new tab) After you watched the video, remember to come back and finish reading this review.
How is the Support and Training at Jaaxy Keyword Tool?
The Jaaxy support team is fast, efficient and reliable. Ask any question about Jaaxy and related topics, and they will give you timely and useful answers. They are also very polite and friendly.
The training is top notch. There are helpful videos and plenty of documentation to help you learn and understand how to use Jaaxy on a deep level.
Choose a Jaaxy Plan That Matches Your Budget
The above is just the tip of the iceberg of what Jaaxy can do. There is the brainstorming function to help you find the right and profitable niche, finding good affiliate programs, analyze your competitors' websites, finding out where your sites are ranked on Google, create keyword lists, and more.
Of course, how many of the features you get depends on the plan you purchase. And that is one of the beautiful things about Jaaxy too. There is a plan for the keyword research novice. Another for the person who understands the importance of keyword research. And the power user. The latter two are ideal for business owners, bloggers and especially digital marketers.
Here are the options:
Jaaxy Starter – Free
Jaaxy Pro – $49 per month
Jaaxy Enterprise – $99 per month

If you are serious about your business or you are a digital marketer and need to find keywords to beat your competition and impress your boss, I highly recommend the Jaaxy Enterprise plan. Both Jaaxy Pro and Enterprise are brilliant. Great time savers and delivers superb results. Of course, Pro has most of the functions where Enterprise has all of it.
If you are still a little unsure, you can still go for the Jaaxy Starter to give this awesome keyword tool a test drive. I guarantee you. You will love it!
Oh, and this tool is web based. This means you can access it from anywhere as long as there is Internet connection. You can even do it on your phone. So, if you are suddenly inspired to check out a keyword, you can do it even as you queue for your coffee.
Ready to start your own personal research with Jaaxy? Use the keyword research box below now!
What Are the Pros of Jaaxy Keyword Tool?
Very easy to use
User friendly interface
Works as Fast as Lightning
Very useful and accurate data
Helps you find keywords that can drive traffic to your website
Helps you find keywords for your online ad campaigns
Superb at finding high traffic keywords with low competition
Acquires data from Google, Bing and Yahoo to create useful data for you
Powerful range of tools
Web based application – you can use it on any device as long as there is Internet, even on mobile devices!
No software download or installation required
Regular updates and upgrades, done on back end, so no interruption to your use of the app
Uses a hub of powerful servers to produce quick results, within seconds!
Good and appropriate training available
Fast and reliable support
The keyword tool that every digital marketer, business owners, and domain sellers must have!
What Are the Cons of Jaaxy Keyword Tool?
Currently not able to target local or global searches
No language option, only English
Pro price can be a little steep for people just starting out
May not need to use some of the powerful tools
---
Would you like to learn how to start and grow an affiliate marketing business? Join my I Love Passive Income community for more tips and useful business information. Simply fill in the details below, and you will receive an email with instructions on how to join this invaluable community.
---
The Jaaxy Keyword Tool Review – Truly Awesome!
Timotheus Final Thoughts
The same is true for keyword tools. Today, I find that Jaaxy is the best keyword tool for any one who is doing business or marketing on the Internet.
If you are a digital marketer, you will need this. Just like I needed it. You will need it to find the right keywords for your campaigns, blog posts, and more.
If you are an entrepreneur, you will need this for your online business or the online marketing efforts for your business. I am also an online entrepreneur. And I found Jaaxy really useful for finding the keywords that can drive lots of traffic to my websites. For my e-Commerce store, it is excellent for finding keywords to promote my products.
I am giving this keyword tool full marks – 5.0. Use Jaaxy and Be ahead of your competitors.

---
If you have ANY questions about this review – The Jaaxy Keyword Tool Review – Truly Awesome, ANY at all, please submit your questions as comments below. I will be happy to help out.
I wish everyone great wealth and success.
Timotheus
Digital Marketer, Lecturer, Amazon Bestselling Author & Cancer Survivor