ViSalus Review
Have you been approached by someone to join ViSalus? Has someone dangled a carrot of earning big bucks selling products from this company?
Before you join, and spend months, or worse years on this 'business opportunity', you must read my ViSalus Review – Scam or Legit?
I have joined MLM companies before. And I know how to spot any red flags, if any.
In my review, I will share you with you all that I found out about this company. And whether this is a money making opportunity? Oh, and of course what are the problems (red flags) with this MLM company, if any.
---
Would you like to learn how to start and grow an affiliate marketing business? Join my I Love Passive Income community for more tips and useful business information. Simply fill in the details below, and you will receive an email with instructions on how to join this invaluable community.
---
ViSalus Review – Scam or Legit? – The Overview
Name: ViSalus
Owner: Sarnicola, Blake Mallen and Ryan Blair
Website URL: www. vi. com
Price: Basic Distributor – $49, Executive Kit for $499 or Star Kit for $999, then individual prices for each product or more kits
ViSalus Review – Scam or Legit?
What is ViSalus?
ViSalus is an American multilevel marketing (MLM) company founded in 2005. Its headquarters is at Troy, Michigan, USA. And has offices in Los Angeles, and Detroit. The company sells health-related products such as supplements or energy drinks.
They are most well known for the Body by Vi 90-Day Challenge. It comes with a kit with all their health products to help you achieve weight loss in 90 days. There are cash and prizes for winners of the challenge.
Who Owns ViSalus?
OK, there are faces to the company. And most data on the Internet indicate they are Nick Sarnicola and Blake Mallen. There is a 3rd name – Ryan Blair – that is mentioned on some sites. Not sure if he is the owner. But, benefit of the doubt, will say he is.
What Are The Packages & Prices For ViSalus?
What Does It Cost To Be A Distributor?
It seems to be the same for every MLM. To join, you must buy a package. Most of these packages come with brochures, information on a multi-media disk, and samples of the products.
Supposedly, the samples are for you to try. And when you reap benefits from using the products, you can share your experience and results. This helps to convince your prospects to join the company and buy the products. Unfortunately, most times, these samples are given to prospects for them to try.
Anyway, here are the packages to join:
Basic Distributor
This costs $49. And from what I learned, you do not get any training CD, brochures or samples. The only perk you get is access to wholesale pricing.
Executive Kit
This costs $499. With this kit, you are eligible for compensation and bonuses. See the video below about ViSalus compensation plan.
Star Kit
This costs $999. It includes everything that is given in the Executive Kit, plus sample packs for your potential prospects.
ViSalus Compensation Plan
There are the 8 different ways to earn income at ViSalus:
Personal Customer Commissions
First Order Bonus
Fast Start Bonus
Weekly Enroller's Pool
Team Commissions
Leadership Pools
Ambassador Star Bonus
BMW Bonus
Here is the video from one of the owners, Blake Mallen, about the compensation plan.
Distributor Rankings
This is another normal thing that every MLM does. They rank the distributors. This is to give a sense of achievement. At times, as a distributor rises in ranking, he or she gets more incentives and higher percentage of sales revenue. At ViSalus, there are 6 rankings.
How to Join ViSalus?
As I mentioned, I have joined quite a few MLM companies before. And the process to join are almost about the same. Here, at ViSalus, you submit your application. Then to qualify, you need to buy a joining package.
It can be a Basic package that costs $49, an Executive Kit for $499 or Star Kit for $999. More about these packages in the next section.
What Do You Get With ViSalus?
You get access to their health and supplement products. There is a wide variety. I will mention a few. And if I were you, I would not focus too much on the name of the kits and products. The reason is they can change over time.
Meanwhile, here is what I see on their website currently. First, there are all the individual meals, drinks, snacks and supplements. Here are a few examples:
Vi-Shape Nutritional Mix – a nutritional shake with great nutrition and great taste to help lose weight, be more active and fit
Nutra-Bar – a snack packed with nutrition
Vi-Bites – bite-sized nutrition thta supports the 90-Day Challenge goal
Nutra-Cookie – a gluten-free source of protein, fiber, fruit and vegetable nutrients
Vi-Trim – a supplement drink mix that can calm the stress of dieting and control hunger
ViSalus NEURO – an energy drink that supports your body and brain
ViSalus GO – an drink that fuels your body with instant energy and supports peak muscle performance
ViSalus PRO – a drink mix that supports stamina, endurance, energy and muscle recovery
Vi-Defy – helps defy the signs of aging
And many more
Balance Kit
When I click on this option, I see it leads me to a page that promotes the Vi-Shape Nutritional Mix. So, this Balance Kit is just another name for that?
Shape Kit
Similar to the Balance Kit, this is just the Vi-Shape Nutritional Shake. The 'kit' seems to be just a word for more than 1 of this product. I see this kit having 2 of the Vi-Shape Nutritional Shake.
Transformation Kit
OK, this looks more like a kit. It has the Vi-Shape Nutritional Shake, the Vi snacks, the Vi-Slim and Vi-Trim.
I will not display the prices here. The reasons are:
Prices can change over time
There are wholesale and retail prices
Flagship Product
This is the most promoted product here. It is the 90 Day Body By Vi Challenge. You take part in the challenge. And when you achieve the weight loss goal, you win cash and prizes.
What are the Pros of ViSalus?
Distributors buy products at wholesale price
Opportunity to be business owner
What are the Cons of ViSalus?
Products have no unique selling points
Products are relatively expensive
High cost to start
Claims not verified by FDA
Low chances of making profits
95% of distributors do not make any money
Too many legal issues
More focused on recruiting
What Are The Problems (Red Flags) at ViSalus?
Financial Problems
The company faced a lot of financial problems. Here is the timeline:
2008 – Bankrupt, and $6 million in debt. Saved by Blyth, Inc, a home decor MLM
2011 – Blyth took control of ViSalus with 57.5% ownership
2012 – Sales revenue and profits go up
2013 – Company operated in decline, and there were business losses
2014 – Announced bought back from Blyth, and stopped reporting sales revenue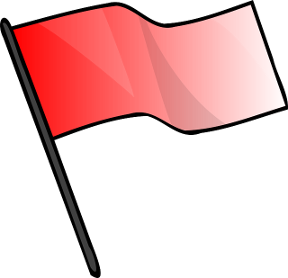 It is not unusual for some companies to make losses on some years. That is not the red flag. The red flag is when they stopped reporting sales revenue. Not a good thing to happen.
Network Decline
In 2012, Detroit Free Press reported that ViSalus had 114,000 independent distributors worldwide. In the following years, that number reduced to 76,000. And then to less than 31,800.
While fewer distributors would mean less competition for those who stuck around. But, notice it correlate with the time when the company started to decline and reported losses. See point #1 above.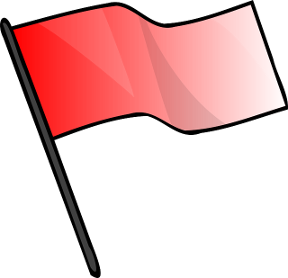 Fewer distributors does not look good for the company. It shows less or lack interest in the business.
The Layoff
Besides declining sales, the company suffered legal problems. In 2016, they laid off 87 workers at its Troy facility.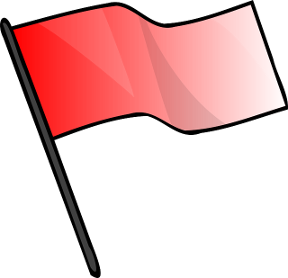 This is not a good sign. Already people are losing jobs because of the coronavirus pandemic. How secure would you be with a company like that?
The 'Free' BMW
Many ViSalus Reps talk about the 'Free BMW'. Turns out it is not true. It is not really free.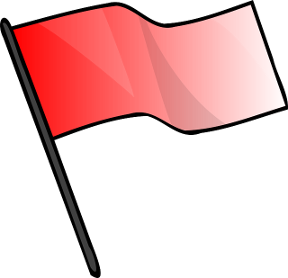 The 'free' part comes with conditions. It depends on your personal credit rating. And you need to have volume sales to meet monthly sales quota. The moment you fall below that, you have to pay the lease.
Racketeering
In October 2013, charges were filed in the US Federal Court, that they committed Racketeer influenced and Corrupt Organizations Act (RICO violations. The charges were that they engaged 3rd party individuals to commit criminal acts, extortion, and other violations against Ocean Avenue.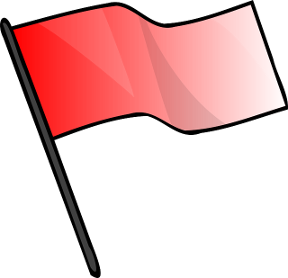 Two of their private investigators pleaded guilty to the charges. Vi's security director was convicted and sentenced to three years' probation.
---
Would you like to learn how to start and grow an affiliate marketing business? Join my I Love Passive Income community for more tips and useful business information. Simply fill in the details below, and you will receive an email with instructions on how to join this invaluable community.
---
ViSalus Review – Scam or Legit?
Timotheus Final Thoughts
Can I Make Money from ViSalus?
Ultimately, ViSalus is an MLM company. And it is not easy to make money from such an organization. I have written at length about this, and why it is so hard for people to make money from this business model.
In that article, I share about how the MLM business model work? Can you make money with MLM? And more.
I highly recommend you read the article.
VERDICT: Scam
The company is, of course, a legitimate business. It is registered, and have product offerings. But it is a scam because of so many reasons. One of the most important is – it gives false hope.
"You'd be hard-pressed to find anyone making over $1.50 an hour, the primary product is opportunity. The strongest, most powerful motivational force today is false hope." – Roland Whitsell, research professor on MLM

#MLM #Scam #Business #Entrepreneur
I remember when I tried MLM. I remember that sense of false hope conveyed to me. That I can make money. That this can be a legitimate business. That I can earn enough to quit my full time job. None of that happened.
Instead, I found myself constantly spending more money to keep buying their products in order to stay in the program. And also just in case I made a sale for that month. And my purchases will qualify me for a percentage of my downline's sales revenue.
And worse. I spent a lot of my time talking to people. Trying to convince them to join the programs. I felt like I was a recruiter than a business person.
As a business owner, I should be selling my products and making profits. I should not be recruiting more and more people for another company.
In the end, as I gave up MLM, I felt I had been scammed. Hence, the reason why I gave the verdict as such here.
So, I highly suggest that you do not try the ViSalus program. If you do, you will need to spend at least $499 to start. Or $999 if you decide on the Star Kit. Plus, you need to regularly buy the products. And that is more money leaking out of your life.
If you are serious about making money. If you are seeking help to learn how to start and grow a legitimate business. Then here is my #1 Recommendation.
You can join the Free Starter Package with just your email. No credit card needed for this Free Starter Package.
There is some free training as well as really powerful tools and features to help you do digital marketing for your online business.
My #1 Recommendation
Get your Free Starter account Now!
Join the Wealthy Affiliate as a Starter member for Free! And get access to free training on starting and growing an online business as well as many free features and tools (including powerful keyword tool). Plus, you get to create a website hosted on the Wealthy Affiliate server for free.
You Get My Bonus!
When you join the above program, I will be your mentor. I will guide you, help you succeed as an online entrepreneur, and make money.
If you have ANY questions, or anything to clarify, please drop a comment below. I will be happy to help you.
I wish everyone great wealth and success.
Timotheus
Digital Marketer, Lecturer, Amazon Bestselling Author & Cancer Survivor