Introduction
In previous posts, we discussed about What is SEO and How Does It Work, the 12 On Page SEO Techniques, and How to Find the Best Keywords for Your Website.
All these are posts about SEO (Search Engine Optimization) that is part of the main article titled Digital Marketing.
The articles contain powerful and effective SEO strategies that can help your website get ranked higher. Even on 1st Page of Google and other search engines. But they are not enough.
You still need to do Off Page SEO. And today I will present to you the 11 Off Page SEO Techniques for 1st Page Rank.
As this is a long article, I have created a List of Content for your easy access (shown below). But I do highly recommend you read the entire article.
---
Would you like to learn how to start and grow an affiliate marketing business? Join my I Love Passive Income community for more tips and useful business information. Simply fill in the details below, and you will receive an email with instructions on how to join this invaluable community.
---
What Is Off Page SEO?
In simple terms, Off Page SEO is the digital marketing effort where you create presence or mention of your brand, website or web pages on other online sites. This can be on another website, on social media, on online forums, and any other online property that is on the World Wide Web.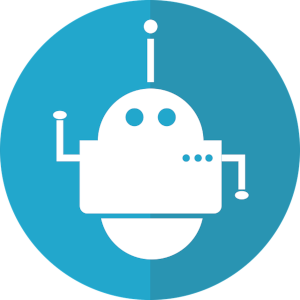 After the search spiders have found your website, they will look at your On Page SEO efforts to understand what your website is all about. They will also see if you have done a good job at On Page SEO. After that, they will index your website.
Next, the search spiders will scour the Internet to see if there are any backlinks or mentions of your brand, website or web pages. Every quality mention or backlink to your website will help increase your website's and web pages' search ranking.
What Are Backlinks?
When another website links back to your website, it is a like a thumbs up for your website. When search engines find these links, they see it as a sign that your website has been found to be of value to others.
This is called a Backlink. It is one of the SEO ranking factors in a search engine algorithm. The more backlinks your website has, the higher the ranking for your website.
But the backlink must be a quality backlink. That means it must be a link from another site that has relevance to your website's topic. The other is the authority of the other page or website that is linking back to your page.
Page content length is one of the ways search engines determine if a particular page has authority. It also helps search engines to know if that page contains valuable content to a reader.
What are the 11 Off Page SEO Techniques for 1st Page Rank?
There are many Off Page SEO Techniques that can help rank your website or web pages on the 1st Page of search results. Here are 11 of them that I find is more relevant today. They are:
Guest Posting
Article Submission
Visual Marketing
Broken Link Opportunity
Influencer Marketing Outreach
Question & Answer Sites
Blog Commenting
Content Publishing Platform
Podcasts
Press Releases
Social Signals
What is Guest Posting?
I remember many years ago when I received my first invitation to write an article for a publisher. Their website was about business, and there is a section of their site dedicated to digital marketing. They asked if I could write an article for them as a guest writer.
Immediately, I grabbed the opportunity. It meant that I could get a quality backlink for my business website from an authority site. Also, I could build a relationship with the host site, their readers as well as build brand awareness.
This is Guest Posting. And it is one of the best Off Page SEO Technique to apply. Just take note to make sure that the website you are writing for is related to your niche and industry. Added to that, when the host site is of good authority, you can build a high quality and natural backlink.
In addition, when you guest post on a reputable site, your reputation is heightened.
There is no need to wait for an invite to write, too. You can use search engines to find sites that are looking for guest bloggers. Just make sure that you find those that are related to your niche and industry. Also, they have some authority. Do it right, and you will increase traffic to your website that can lead to more sales.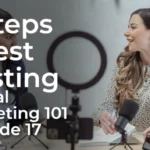 What is Article Submission?
Another technique that I often use is Article Submission. Just like the above, for Guest Posting, you write an original and quality article. But this time, you submit your article to websites that allow you to submit articles to them. One such site is Sooperarticles.
Again, just make sure that you submit to sites or categories within sites that are related to your niche or industry. Also, read all the guidelines, terms and conditions carefully. You do not want to appear as spam.
What is Visual Marketing?
At the point of writing this article, Google reported that images are returned for 23% of search queries. It is increasing every year. More and more people are searching using a form of visual.
Consumers' attention span is decreasing every day. So are their ability for retention. Many do not spend more than few minutes reading an article. They prefer visuals.
It can be images, videos, infographics, presentations, and many others. It is no surprise that this is the break out digital marketing trend in 2019.
"The future of search will be about pictures rather than keywords"

– Pinterest CEO, Ben Silvermann
As a digital marketer, it is critical that you create more visual marketing content. Many businesses are preparing and revising their websites for visual search. Being found on image or video searches can drive traffic to your website.
Today, images appear at the top of search results (as seen in the screen shot above). To get your images and videos ranking high on images or video searches, focus on schema markup and metadata. These will be textual information for search spiders to crawl and index.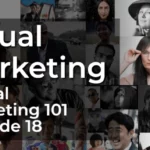 What is Broken Link Opportunity?
Most websites have outbound links to other web pages. At times, for some reason or other, the web page no longer exists. This can result in a broken or dead link, which is not good for the website that is linking to it.
This is an opportunity for you to build a backlink. You can write to the webmaster of the website, and mention that you noticed a broken link on their website. Then offer a link to your web page as a replacement for that broken link.
Again, you must remember that the website you are targeting must be related to your niche and industry. Also, it must be a reputable website with good level of authority.
There are many online tools to find such sites with broken links. One of the online tools is Wikigrabber that helps you find Wikipedia pages that need citations and dead or broken link replacements.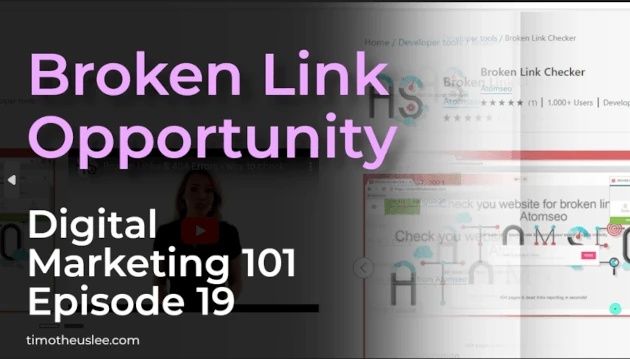 What is Influencer Marketing Outreach?
An online influencer can help you reach out to a large and loyal group of audience. When the influencer shares your content or even mention your brand, it helps with higher ranking for your website. Also, this can send traffic to your website, increase sales and even adds authority to your brand.
The only concern here is to find an authentic influencer who has a huge audience with credibility and loyal fans. Plus, the influencer must be in your niche or market. You can either build a relationship with them, and eventually invite them to mention your brand or blog post. Or you can pay them to endorse your product, service or brand.
Other advantages of influencers, besides SEO and higher ranking, are credibility and sales. With your brand associated with the influencer, you gain more credibility easily. And as such, it is also easier to convince the fans to act on call to actions; such as buy a product or service. The fans may even advocate your brand.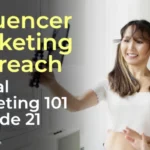 What is a Question & Answer Site?
Have you heard of Quora? It is one of those sites where people can ask questions and get answers from anyone.
For example, I have a travel blog called Asia Travel Gems. I would answer questions about places to see, eat and stay in Asia. Whenever I do that, I leave behind a link to the website as part of my signature, at the end of my comment or answer.
This Off Page SEO technique helps my website to acquire a quality backlink. Also, it increases brand awareness and improves reputation. When readers click on the link at the signature, it drives traffic to my website.
Just like all the above Off Page SEO techniques, make sure that you find Questions & Answer sites that are related to your website and business. When you provide answers, give full and complete information. Also, make it valuable and helpful.
Besides Quora, there are many other Questions & Answer sites. A few more examples are Answers.com, Ask.com, and Yahoo Answers. Find the ones that are related to the topic on your website, find questions where you have the right, quality and helpful answer, then give the information.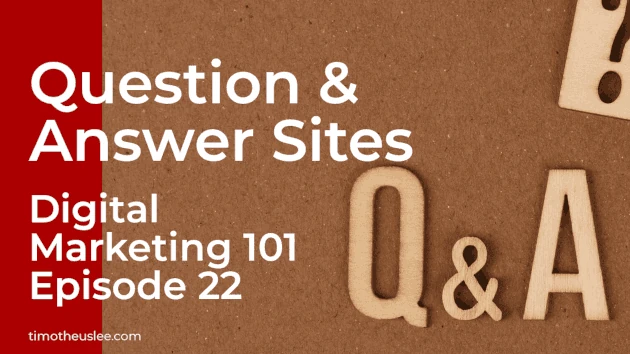 What is Blog Commenting?
Another way to gain higher ranking and traffic is to comment on other blog posts or articles. Always read the blog post or article first. Then, after understanding the topic, write a meaningful comment that shares your view on the topic.
Do not write short comments such as 'Great post!' or 'Well done!'. You have an opinion. Share it. This will grab attention from readers.
Many blogs allow you to leave a link to your website. So, when you leave an engaging comment, readers may click on your link and this drives traffic to your website. It doesn't hurt that the link will also be a backlink.
What is Content Publishing Platform?
These are platforms where people can contribute and consume content. Some examples are SlideShare, Tumblr, Medium and Blogger.
When you share content on these platforms, you should share original and authentic content. Who knows? It may go viral. And this can drive traffic and build a following.
What is a Podcast?
Podcasts are a great way to build brand exposure. It is an audio clip of a recording. The recording is usually just you speaking on a topic or having a conversation with a guest speaker.
You can share the podcasts on platforms like Buzzsprout and Soundcloud. These platforms have millions of active users who engage with them every day. You can find and connect with your target audience here.
Again, this can drive traffic to your website. You may even find yourself becoming an authority and an influencer.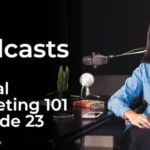 What is a Press Release?
A Press Release is a written communication about an event, a product or any important happening at a business. When the online media picks up on the press release, you will get a very high quality backlink.
At the same time, the media exposure can bring you lots of traffic to your website. There is also the valuable mention of your brand that the search engines like.
Most often, press releases are focused on long term value to the company such as brand awareness, brand exposure, online visibility, and reputation.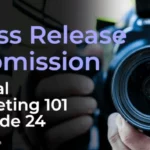 When people like, share, vote, pin, or heart your posts on social media, also mention your brand too, these activities send social signals to the search engines. So, don't just create a social media account. Be active on it. Engage with your fans and followers!
In 2014, Forbes said that social media is no longer a luxury, it is a necessity. And this has proven to be very true today. Businesses must have a presence on social media, and engage actively with their audience.
Some ways of engaging your customers is to reply to their comments within 24 hours. If possible, even immediately. Get your customer support on the job, and respond to all questions, feedback, complaints or compliments as soon as possible.
As your website's social signals increase, so will your ranking on search engines. I have personally experienced ranking for one of my websites go up within a day just after being active on Twitter.
Speaking of Twitter, there many social networks for you to consider. There are Facebook, Instagram, Pinterest, LinkedIn, and YouTube. It is all right to have a presence in all of the social networks. But if your team is small or it is only you doing the work, then just pick a few that perform better for you.
I am speaking of traffic. Social media can bring relevant traffic to your website that can be converted to sales. For example, for my travel blog, I have found that Pinterest works very well. It drives a lot of relevant traffic to my website.
Increased traffic does increase search ranking for your website. When there is high traffic to your website, it is telling the search engines that your website is relevant, popular and of interest to people.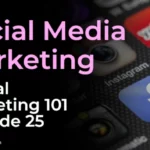 ---
Would you like to learn how to start and grow an affiliate marketing business? Join my I Love Passive Income community for more tips and useful business information. Simply fill in the details below, and you will receive an email with instructions on how to join this invaluable community.
---
11 Off Page SEO Techniques for 1st Page Rank
Timotheus Final Thoughts
Having discussed the above Off Page SEO Techniques, I would like to highlight that there are some techniques that used to work in the past, and in 2019 they seem to have lost their mojo.
These are tactics such as submissions to directory listings, social bookmarking, classified ads, Web 2.0 and more. I will discuss this in a future article. So do join my mailing list to get updates when I publish it.
Eager to find out more about digital marketing? And you would like the full and complete knowledge Now? Here is a link to the platform where I learned digital marketing, and stay updated on the latest trends.
You can join the Free Starter Package with just your email. No credit card needed for this Free Starter Package.
There is some free training as well as really powerful tools and features to help you do digital marketing for your online business.
My #1 Recommendation
Get your Free Starter account Now!
Join the Wealthy Affiliate as a Starter member for Free! And get access to free training as well as many free features and tools (including powerful keyword tool). Plus, you get to create a website hosted on the Wealthy Affiliate server for free.
If you have ANY questions, or anything to clarify, please drop a comment below. I will be happy to help you.
I wish everyone great wealth and success.
Timotheus
Digital Marketer, Lecturer, Amazon Bestselling Author & Cancer Survivor