Introduction
Social media is a force that no business can deny. In fact, most business owners often wondered How To Do Social Media Marketing for Businesses with 10 Useful Tips. Today, I'll share with you this important information that will enable you to achieve greater success for your business.
This article, like many before this, are spun off from the main article, Digital Marketing. I highly recommend reading that piece and all the related posts, too.
Before all else, let me begin this article by being clear on what is considered as Social Media Marketing?
---
Would you like to learn how to start and grow an affiliate marketing business? Join my I Love Passive Income community for more tips and useful business information. Simply fill in the details below, and you will receive an email with instructions on how to join this invaluable community.
---
By now, you would know what social media is. Here is a definition by Kenneth E. Clow (University of Louisana at Monroe) and Donald Baack (Pittsburg State University) from their textbook – Integrated Advertising, Promotion, and Marketing Communications, Eighth Edition, Global Edition.
In that textbook, they said that Social Media is defined as "any digital tool or venue that allows individuals to socialize on the web". And that a Social Network is "a social structure of individuals or organizations that are tied together in some manner."
And Social Media Marketing "involves the utilization of social media and/or social networks to market a product, company or brand."
With Social Media Marketing, a brand gets on these social networks to achieve their marketing goals. In order to do that, they need to connect and engage with their target audience. This is because consumers are on social media regularly. And they are potential customers for all businesses.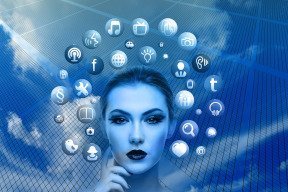 On these social networks, companies can raise brand awareness, and increase brand exposure. They can create unique, good and positive association with the brand, and as a result gain a loyal following. Some may even become their devoted brand ambassadors.
With a large fan base, the business can drive traffic to their websites, create leads and increase sales. Conversions of fans or followers to customers can even happen on the social media platform.
A business gets on social media networks to share content. They share content by posting updates on social media networks. It can be in the form of text, text and image, videos, sharing an article either written by the brand or by others.
When a brand is able to acquire a large audience, and engage more with that audience on the social media networks, it can be easier to achieve the above mentioned marketing goals.
There is also paid advertising available on the social media networks.
To get started, you will need a social media marketing plan
There is a famous saying that goes – "Nobody plans to fail, but many fail to plan". This quote stresses the importance of planning for success to happen. It is the same for social media marketing. We need to have a plan for our marketing goals to be reached.
Here is how to create a social media marketing plan:
1. What Are Your Marketing Goals?
Every business has their marketing goals. It can be to increase brand awareness, build relationships with customers, drive traffic to the business website, generate leads, or boost conversions. Your social media marketing efforts can work to help you reach these goals.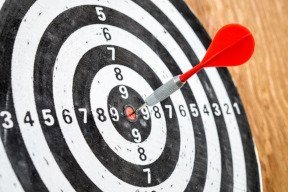 There are billions of users on social media globally. Brand presence on social media can help to create brand exposure. As you share content and engage with these users, you can reach all your marketing goals.
So, the first thing you need to do for your social media marketing plan is to decide on your marketing goals. When you are clear on what are the goals, you will be able to create a strategy to achieve them.
2. What is Your Brand and Image?
Social media is a great platform to present your business as well as your brand and image. So many businesses have succeeded in translating their brand and image into their social media profiles. The logo, the cover photo, the story of the business, and many other parts of the profile play a part in communicating the brand and image to the audience.
In addition, the content shared is also a form of communication on the brand and image. For example, a pet store may share a curated story about how a dog is rescued and adopted into a loving family and home. This tells the viewers that the brand advocates dog rescues and believes in well being of all animals.
If you have not decided on your brand and image, then do so before you start your social media marketing efforts. Create a brand manual that has all the details regarding your brand and image. Use that manual to make sure there is brand consistency. Always refer to your brand manuals to ensure that every message communicated on social media follows the business branding guidelines.
3. What Is Your Buyer Persona and Audience?
Who are the people you are trying to reach on social media? What are their needs that your product or service can fulfill? Where are these people located? What are their interests?
These are some questions to ask yourself when you are trying to define your buyer persona and target audience. By determining this in your plan, you can better target them. It will also help you to find or create content that will attract them.
4. Where Is Your Target Audience Hanging Out?
This is not about the physical location. This question asks you to consider which social media platforms your target audience is hanging out at.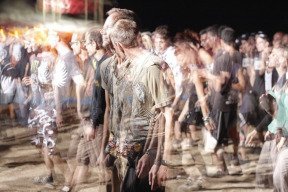 After all, using the fishing analogy, a fisherman should cast his net at an area in the sea where the type of fishes he is trying to harvest is at, right? No point fishing at an area where there are only crabs when the tuna that he is trying to catch is somewhere else.
One thing to note is that not everyone is on all social media platforms. Most people have a favorite social network that they spend more time at. So, after you do the above step 3 where you define your buyer persona and audience, you must find out which social media platform these people are using.
For example, if your audience is mostly millennials, and you found out that most millennials are on Instagram, then your brand needs to focus more on this platform.
Besides deciding which social media platform to be on based on where the audience is hanging out, the business type should help with the choice too. For example, the travel industry is highly visual.
People love to see photos of cafes and restaurants food, famous attractions, and the rooms, amenities and facilities of hotels. So, if your business is in the travel industry, you can get a lot of value with a strong presence on Instagram, Pinterest and YouTube.
If your marketing team is small or you are just one person doing it all, then you have to decide which social media platform to focus on. For example, I have a travel blog called Asia Travel Gems. And at the moment, it is only me doing all the marketing.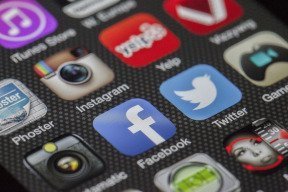 Asia Travel Gems has a brand presence on Facebook, Instagram, Twitter, Pinterest and YouTube. With limited resources, I decided to focus more on Pinterest.
I spend a lot of time sharing the travel blog content and curated content as well as engaging with the followers. So far, the results are great! The views and followers have increased every day. And best of all, there is increased traffic from Pinterest to the website.
6. What Content to Create for Your Audience?
It is best to create unique and engaging content. Make so interesting and helpful that it stands out, and people will Like or Heart and Share the content. Remember that content is king.
Post regularly to keep your brand visible and in the minds of consumers. As mentioned above, posts on social media can be images, videos, infographics, articles, curated articles, etc.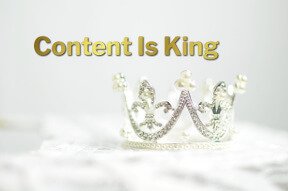 The content can be from your website or your blog. Write regularly and share with your fans and followers on social media. This is so that they receive new and latest news and information about your brand, products and services.
You can also curate articles from other sources. Make sure curated links that you share with your fans and followers provide great and valuable information. Curating and linking to content created by others improves trust and reliability. You may find your content getting links back in return.
Content also helps to build more fans and followers. As social media users encounter your brand, and they see something they like, they will likely become your fan or follower. Some may even become your brand advocates.
7. How to Schedule Your Posts?
There are people who tell you that you should post at least 3 times a day. And there are those that say at least once a day. Some even suggest once every two or three days.
To me, it is more important to post only when you have quality content to share. But then there is the issue of what if you do not have quality content regularly?
When you post too often, it can be annoying to your fans or followers. And if you post too infrequently, you can be forgotten by your audience. This can also be a problem when you are trying to attain top of the mind brand recall.
Also, there is the consideration of how many people are doing social media for your business? Again, if it is only you or a very small team, then it may not be practical to post three times or even two times a day.
What I find that works for me is to post at least once a day. And I am all right if I miss a day or two. This is because I rather go for quality content than simply posting for the sake of posting.
Then there is the matter of timing, that is what time to post. My advice is to study the insights and analytics after you have posted for at least two to three months. Observe when most of your audience is online. Then schedule to post at least an hour before that prime time.
8. Why Do You Need to See What Your Competitors Are Doing?
Competitors can be a valuable resource for your social media marketing efforts. For example, observe the keywords they use. Then do keyword research to figure out why they are using those keywords, and how the keywords have made their posts successful.
Look at the social media marketing channel they are using. Especially when they are successful on that channel. It can be a clue to your success, too. The same for any social media marketing technique they are using and is working very well for them. Study it, and consider how to do it better.
Social media metrics are data that can give you useful information. The data can help you improve your social media marketing. And bring greater success to your marketing efforts, and as a result to your business.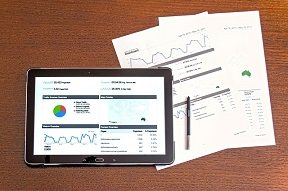 Metrics like engagement can tell you the number of clicks, likes, comments and shares to your posts. Each social media network has their own way of presenting data to you. You will need to study and learn how to access the data, and interpret them.
Reach, followers, impressions, visits, mentions, tags, and reposts are other useful metrics for you to take note of. For example, you can observe which types of posts or topics are getting more attention and engagement from your fans and followers. This can help you know what content to create or curate.
There are various analytic tools available that can help you analyze the metrics. There are Facebook Analytics, Instagram Insights, Twitter Analytics, and more. And of course the very popular Google Analtyics. The latter can actually track your social media to determine which strategies have successfully driven traffic to your website. You can even track conversions.
10. What is Crisis Management? (Something many businesses lack)
People can make mistakes. So can a brand. When a crisis happens, for example a post that unintentionally offended some people, you need to handle it professionally. This is crisis management. And every business that is on social media must have crisis management guidelines.
Basically, the guidelines instruct what to do during such an event so as to maintain good association with the consumers. It can be to either accept the blame, offer an apology or refute the charges.
A crisis can actually be a problem or an opportunity. Most times, it has the potential to improve the brand's position and image.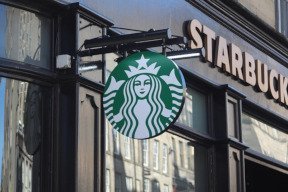 An example was the case where 2 men were arrested after a Starbucks staff called the cops on them. The men were only waiting for a friend.This quickly went viral on social media. And Starbucks was losing favorable brand and image.
The Starbucks CEO, Kevin Johnson, apologized. And 8,000 stores across the United States were closed for Racial Bias Training. While Starbucks still has a long way to go, these steps in crisis management were a step forward towards healing the relationship with the public.
---
Would you like to learn how to start and grow an affiliate marketing business? Join my I Love Passive Income community for more tips and useful business information. Simply fill in the details below, and you will receive an email with instructions on how to join this invaluable community.
---
How To Do Social Media Marketing for Businesses with 10 Useful Tips
Timotheus Final Thoughts
We have come to the end of this article – How To Do Social Media Marketing for Businesses with 10 Useful Tips. Can't wait for the next blog post? Would you like to learn all digital marketing strategies Now? Here is a link to the platform where I learned digital marketing, and stay updated on the latest trends.
You can join the Free Starter Package with just your email. No credit card needed for this Free Starter Package.
There is some free training as well as really powerful tools and features to help you do digital marketing for your online business.
My #1 Recommendation
Get your Free Starter account Now!
Join the Wealthy Affiliate as a Starter member for Free! And get access to free training as well as many free features and tools (including powerful keyword tool). Plus, you get to create a website hosted on the Wealthy Affiliate server for free.
Your Bonus!
When you sign up, add a comment below to let me know. Your bonus is that you get me as your mentor. Who am I? I have over 20 years of digital marketing experience, and I can help you succeed as a digital marketer or in your online business. If you would like to know more about me, go to this page About Me.
If you have ANY questions, or anything to clarify, please drop a comment below. I will be happy to help you.
I wish everyone great wealth and success.
Timotheus
Digital Marketer, Lecturer, Amazon Bestselling Author & Cancer Survivor