Google Sniper Review
In today's world, the coronavirus pandemic has caused some to lose their jobs. And some are holding on precariously to their jobs. As a result, many are finding ways to make money online. It can be to replace an income source or to earn money on the side.
And to make things worse, there are those that appear to be opportunities, only to turn out to be scams. I know. I have encountered quite a few. And that is why I am writing this review blog post – Google Sniper Review – Scam or Legit?
It is to save you time and effort on research. And, if this turns out to be a scam, it will save you your hard earned money.
As an online entrepreneur, I am constantly searching for ways to improve my businesses. I would encounter a new product that would claim to help people make money online.
With my experience as a CEO at a digital agency, I know how to assess a product. To see if it is legitimate. And can truly help people to earn an income from the Internet. And I use this skill here on this website to help you.
---
Would you like to learn how to start and grow an affiliate marketing business? Join my I Love Passive Income community for more tips and useful business information. Simply fill in the details below, and you will receive an email with instructions on how to join this invaluable community.
---
Google Sniper Review – Scam or Legit? – The Overview
Name: Google Sniper
Owner: George Brown
Website URL: gsniper. com
Price: $47 per month
Google Sniper Review – Scam or Legit?
What is Google Sniper?
This is an online course that teaches Internet marketing. It shows the learner how to start your own online business. You will learn how to make passive income from niche websites. The course includes video training with text lessons.
Who Owns Google Sniper?
Google Sniper is owned by George Brown. He started this program in 2009. It has been updated twice; version 2.0 and now version 3.0. The last version, that is version 3.0 was produced and released in 2015.
George learned how to sell on the Internet at age seventeen. He was successful. And claimed he has found the secret formula to make money with affiliate marketing. Soon after, he created Google Sniper to train others on the same formula that he used for his own success.
What Are The Packages & Prices For Google Sniper?
$47 per month.
No free trial. No yearly discounted price.
Who Is Google Sniper For?
You would like to own an online business, and learn how to grow and monetize it
What Are The Prerequisites For Google Sniper?
There are really no prerequisites. But, if there are any, it would be to at least have a computer and laptop. And know how to use it to surf the Internet, and watch online videos.
What Do You Get With Google Sniper?
You get video training and also training in text form. The training is all about how to create an online business. It explains disciplines and strategies of how to do it, step by step.
You Will Learn To Choose a Niche
First, you will learn how to choose a niche. This is the foundation of your business. It defines what products you will sell.
As you can see, choosing the right niche is critical. For me, I have already learned this from an excellent training program called Wealthy Affiliate.
Here is my blog post that teaches you how to choose a profitable niche.
You Will Learn To Create a Website
A website is important for businesses today. It is where prospects can come and take a look at what your business offers. They learn more about the products you sell. And it is where you can convert them into customers.
It seems Google Sniper teaches this topic in their training program.
So far, all that Google Sniper has to offer, I already have it at Wealthy Affiliate. Let us see the rest, and learn if this product can offer more for my businesses.
You Will Learn Keyword Research
The Google Sniper training teaches you the importance of keyword research. Keywords are phrases that we use to attract traffic from search engines. Google Sniper teaches how to use super targeted keywords. These are called long tail keywords.
Together with low competition and sufficient traffic, the keyword can drive traffic to your website. And traffic is essential for the success of an online business.
Again, I learned all this from Wealthy Affiliate. In fact, at Wealthy Affiliate, I learned that this type of keyword is called Low Hanging Fruit Keyword.
The difference I find is that Google Sniper does not have any keyword research tool for their students. Wealthy Affiliate has a keyword research tool called Jaaxy.
It is an amazing keyword research tool. I use Jaaxy, and it has helped me rank many of my web pages on first page of Google and other search engines. And this has driven lots of traffic to my websites.
With the high amount of visitors, I convert them to customers, and I earn passive income. Just like now, you found my website, and should you decide to join Wealthy Affiliate using my link, I earn a commission. And as a bonus, you get me as your mentor. I will guide you to have a successful online business that can make money.
You Will Learn SEO (Search Engine Optimization)
After you find the suitable keyword, you will need to do SEO. When done right, this can help rank your website high on search results. When it reaches first page, you will get a lot of traffic.
This is considered as free traffic. It is because you do not need to pay Google, or other search engines, for it.
Needless to say, I have learned this at Wealthy Affiliate. After all, the formula to be successful with an online business does seem to be quite standard. Hence, the similarities.
You Will Learn How to Find Good Affiliate Products
Google Sniper also teaches you how to find good affiliate products. This is useful. It is because there are hundreds of thousands of affiliate products and programs on the market.
But not all are good ones. So, it is very helpful to be guided on what are profitable affiliate programs and products.
Again, here Wealthy Affiliate offers more than Google Sniper. At Wealthy Affiliate, there is a feature called Affiliate Programs. It has a huge database of good affiliate programs and products. In addition, there is a lot of helpful information like ranking, payout, and guidance on how to apply.
What Else Do You Get At Google Sniper?
Community
From my research, there is virtually no community for this program. In contrast, Wealthy Affiliate has an active community of hundreds of thousands of experienced affiliate marketers. At any time, you need help, they will be most happy to assist.
Support
I read that the program comes with support. But some users have reported there was none. And some said it was not easy to get any support and help.
At Wealthy Affiliate, the support is excellent. It is very good to have great support. This is because you will be busy managing your business. Any technical issue will be bothersome. And worse, it will take away your valuable time that you can use to grow your business.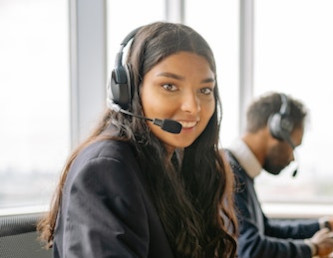 What are the Pros of Google Sniper?
Step by step training
Easy to follow
What are the Cons of Google Sniper?
Training content not updated
Not easy to get help and support
Cannot contact the owner
Lack of mentorship (BUT when you join my #1 Recommendation as my referral, I will be your mentor)
What are the Problems with Google Sniper?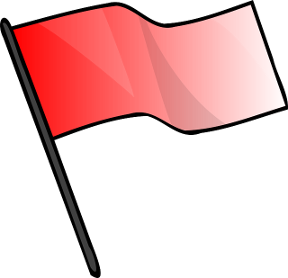 Training Content Not Updated
My research has found this program lacking in the area of updates. And this is a huge problem.
An online business is in a digital world. And the digital landscape is constantly changing. A tactic that was effective in the past will no longer be effective in the future. It can be a month or even a day.
For example, SEO. Search engines update their algorithm very regularly. A SEO tactic that worked a month ago will not work a month later. Many times, website owners have found their sites dropped in ranking when there is a new algorithm update. Especially when they are not updated in their knowledge. And this will affect their traffic, which affects sales and revenue.
It has been found that Google Sniper does a poor job at keeping the product updated. The version 3.0 was out in 2015! That was 5 years ago. In the digital world, that is like 5 decades! And it means the program is now no longer useful.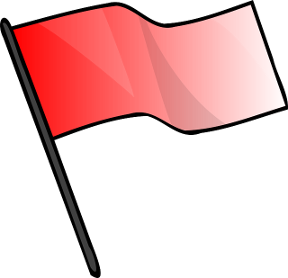 Keyword Research Training Not Updated
This is similar to the above point. But I must emphasize here. This is because keywords are critical for the success of your business.
As the training was many years ago, the information is no longer useful. The tactics are no longer working. Google and search engines have moved on to more sophisticated algorithm by now.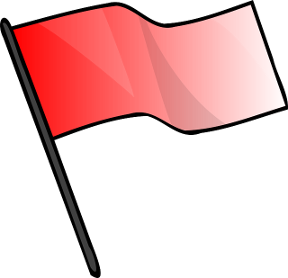 No Longer Popular
Many users have commented that Google Sniper used to popular during its heydays. It was even the top selling product at ClickBank.
But because of the lack of update, and keeping with the times, its popularity has waned. Sadly, people still buy this course.
---
Would you like to learn how to start and grow an affiliate marketing business? Join my I Love Passive Income community for more tips and useful business information. Simply fill in the details below, and you will receive an email with instructions on how to join this invaluable community.
---
Google Sniper Review – Scam or Legit?
Timotheus Final Thoughts
VERDICT: Legit, but …
It is a legit business. It offers a legit product. Unfortunately, as you can see from the many problems above, it is not a good product. Hence, the very low rating.
To be successful in your online business venture, you must learn from the best. Also important, you must learn the latest tactics and strategies.
Something that is valid and effective years ago is no longer effect today. For example, in the past, many website use the chosen keyword many times on any one page of their website.
In the past, this tactic helped to get many websites to the first page of search results. But today, this is seen as a black hat SEO tactic. It is called keyword stuffing.
And search engines like Google will punish the website by lowering the ranking. Or worse, they can totally de-index it. The latter means that no one will be able to find the website on search results at all.
And this means no traffic from search engines. And no traffic will result in no sales. And that is the end of your online business.
So, I really do not recommend this program. I too will not consider it.
Remember that I too am constantly searching for ways to grow my business. I have found a really good program to learn from. And it is Wealthy Affiliate.
I have mentioned it a few times above during this review. The reason is because I am comparing to see if it is worth to get Google Sniper too. Sadly, i must say I will not. I will stick with Wealthy Affiliate.
I have learned so much from Wealthy Affiliate, and it has taught me how to make money online. If you like to know more about Wealthy Affiliate, take a look at the blue box below. Click on the dark blue button to find out more about this awesome training program.
You can join the Free Starter Package with just your email. No credit card needed for this Free Starter Package.
There is some free training as well as really powerful tools and features to help you do digital marketing for your online business.
My #1 Recommendation
Get your Free Starter account Now!
Join the Wealthy Affiliate as a Starter member for Free! And get access to free training on starting and growing an online business as well as many free features and tools (including powerful keyword tool). Plus, you get to create a website hosted on the Wealthy Affiliate server for free.
You Get My Bonus!
When you join the above program, I will be your mentor. I will guide you, help you succeed as an online entrepreneur, and make money.
If you have ANY questions, or anything to clarify, please drop a comment below. I will be happy to help you.
I wish everyone great wealth and success.
Timotheus
Digital Marketer, Lecturer, Amazon Bestselling Author & Cancer Survivor