Timotheus Update: This post was originally published on 13 June 2020 on my previous website – Passive Online Revenue. Due to rebranding and consolidation of the two sites, the post is now on this website and published on 20 January 2023.
Zeek Rewards – Is It Scam or Legit?
Have you been approached to invest in Zeek Rewards? Or heard of it, and considering as one of the ways to create passive income? DO NOT take any action until you read my Zeek Rewards Review – Scam or Legit?
If you have not joined Zeek Rewards, and have arrived at my review, then you are very lucky. Thousands of people have been victimized, and lost millions of dollars.
How did that happen? What is Zeek Rewards? Who are the owners? Where is Zeek Rewards now? These and many other questions answered to help you save your hard earned money.
---
Would you like to learn how to start and grow an affiliate marketing business? Join my I Love Passive Income community for more tips and useful business information. Simply fill in the details below, and you will receive an email with instructions on how to join this invaluable community.
---
Zeek Rewards Review – Scam or Legit? – The Overview
Name: Zeek Rewards
Owner: Paul Burks
Website URL: NO LONGER EXISTING
Price: Initial fee from $10 to $99 to join and start investing, plus monthly subscription fee of between US$10 and US$99 as well as initial investment of up to $10,000
Zeek Rewards Review – Scam or Legit?
Zeek Rewards was a North Carolina-based high-yield investment website. It gave incentives for recruiting new investors to an online auction site called Zeekler. The latter was a site where customers were charged up to $1 to bid for the chance to buy heavily discounted consumer products such as iPads.
Zeek Rewards was also one of the subsets of Rex Venture Group. And claimed that investors could get a 125% return on their investment.
Zeek Rewards was started and owned by Paul Burks.
What Are The Packages & Prices For Zeek Rewards?
New members must pay a joining fee to start investing in this program. The amount varied from $10 to $99, depending on the invested money. The invested money can be up to $10,000.
Currently, Zeek Rewards is closed down. So, this should be a RED FLAG for you.
If you had been approached recently to invest in Zeek Rewards, let the alarms sound loud!
Back when it was online, it was for people who were looking for ways to invest. And to create a passive income from the returns of the investment.
What Are The Prerequisites For Zeek Rewards?
Back when Zeek Rewards was still around, the prerequisites was simply that you have the money to invest. See the Prices and Packages section further down for how much money to part.
What Do You Get With Zeek Rewards?
In return for the money you put into Zeek Rewards, they promised you, the investor, returns by sharing in the profits of Zeekler, the penny auction website that Burk also owned. The claim was 125% return on your investment.
Sounds too good to be true, right? Your instincts are good. Read on to learn more about why you may be right.
What Are The Tools Provided At Zeek Rewards?
What are the Pros of Zeek Rewards?

What are the Cons of Zeek Rewards?

Website no longer available
Shut down because of illegal activities
Rated F (the lowest rating) by BBB (Better Business Bureau)
What are the Problems with Zeek Rewards?
The above sounds great doesn't it?
But Wait!
Whenever you assess an investment opportunity, it is wise to do due diligence, and identify the red flags. Every thing has its pros and cons. The question is – are the cons so bad that it is best to avoid the opportunity?
Let's find out.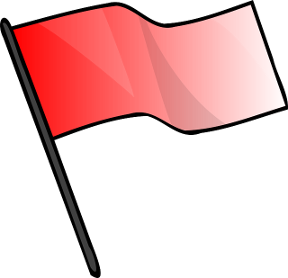 RED FLAG – Rated F by BBB
The BBB is the Better Business Bureau. It is a non profit organization whose mission is to focus on advancing marketplace trust. It is not affiliated with any government agency. Businesses that adhere to its standards do so through industry self regulation.
The BBB rating system grades businesses from A+ to F. As you can see, F is the lowest grade. And it means that Zeek Rewards is a terrible business.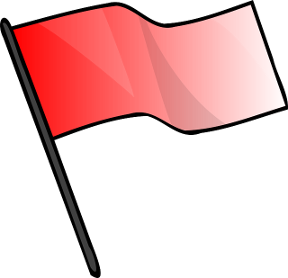 RED FLAG – Investigated by SEC
The SEC refers to the U.S. Securities and Exchange. Zeek Rewards has been brought to the attention of the SEC. And that led to an investigation by the SEC. Eventually, on August 17, 2012, the SEC filed a complaint against Paul Burks and Zeek Rewards.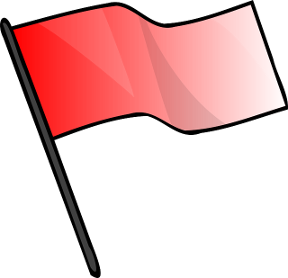 RED FLAG – Burks Went to Jail
Eventually, in February 2017, Burks was sentenced to 14 years and 8 months in jail. This was for his role in Zeek Rewards.
I don't know about you, but this, to me is a BIG RED FLAG. Would you trust this business now?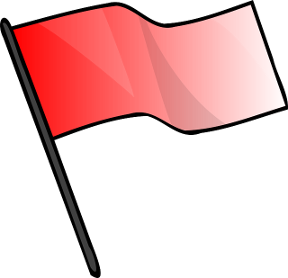 RED FLAG – A Ponzi Scheme
There is a lot of information on the Internet about Zeek Rewards using 'forced matrix' to increase their returns, and so forth. All that technical talk simply says that this is a pyramid scheme.
Zeekler was not making that making money. And could not give the huge returns that they claimed. So, what they did was to use money from new investors as payout to old investors.
This is a Ponzi scheme model. And it resulted in more than $600 million that. Hard earned money that those who invested never saw.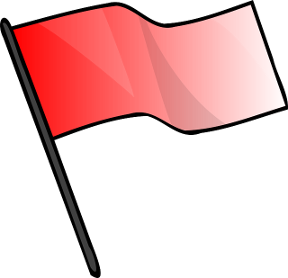 RED FLAG – Payout was Unclear
There was, at any known time, no information about how they would pay the 1.5% daily profit to investors. Also, people were never sure how they managed to gain an annual percentage yield of +3,500% in the first year of work.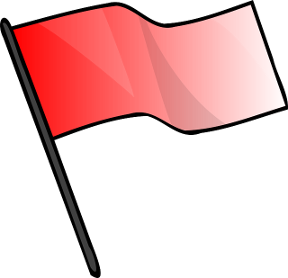 RED FLAG – Time Spent Recruiting
Burk did MLM (Multi Level Marketing), too. So it was no surprise to learn that he applied some of the strategies at Zeek Rewards.
Members are constantly pushed to recruit others to join this program. It is one of the ways to make a profit at Zeek Rewards.
I really dislike programs where earning an income is contingent on recruiting more people into the same program. In the end, you end up as a recruiter, and working for the company. When instead, you should be spending that precious time growing your business to earn more money.
I wrote in detail about this issue in my article about MLM. If you like to know more, go read it.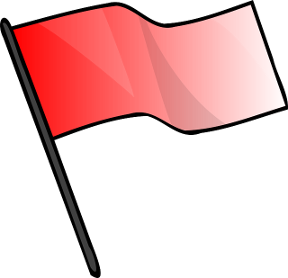 RED FLAG – Complaints. Complaints. And More Complaints.
The number of complaints of Zeek Rewards is exceptionally high. There is even a website dedicated to collecting the complaints. It is called Zeekrewardsclassaction.
Every business will have a few unhappy customers. That is normal because not every thing can please everyone. But to have thousands of complaints? So many that there is an entire website to record it? That is odious.
---
Would you like to learn how to start and grow an affiliate marketing business? Join my I Love Passive Income community for more tips and useful business information. Simply fill in the details below, and you will receive an email with instructions on how to join this invaluable community.
---
Zeek Rewards – Is It Scam or Legit?
Timotheus Final Thoughts
VERDICT: SCAM
It is a Ponzi scheme program. Of course, it is a scam. And you must avoid it!
By the way, I know that this program is dead. The reason I am writing about it is so that this can be a cautionary tale for anyone. Especially those who are seeking ways to make money. That includes me.
Still, it is sad that people are attracted to get rich quick schemes like this, that claim to be a high yield investment opportunity. The Red Flags above should help you learn what to watch out for should you encounter opportunities like this.
Also, be careful of companies that come and go. Even if they are around for a few years. Go for businesses that have been around longer. At least, go for those that are tried and tested, like Wealthy Affiliate.
It has been around for more than 15 years. As of 2020, it has helped more than 1.4 million students. And is one of the most popular and reliable affiliate marketing course around.
I have learned so much from Wealthy Affiliate, and it has taught me how to make money online. If you like to know more about Wealthy Affiliate, take a look at the blue box below. Click on the dark blue button to find out more about this awesome training program.
You can join the Free Starter Package with just your email. No credit card needed for this Free Starter Package.
There is some free training as well as really powerful tools and features to help you do digital marketing for your online business.
My #1 Recommendation
Get your Free Starter account Now!
Join the Wealthy Affiliate as a Starter member for Free! And get access to free training on starting and growing an online business as well as many free features and tools (including powerful keyword tool). Plus, you get to create a website hosted on the Wealthy Affiliate server for free.
You Get My Bonus!
When you join the above program, I will be your mentor. I will guide you, help you succeed as an online entrepreneur, and make money.
If you have ANY questions, or anything to clarify, please drop a comment below. I will be happy to help you.
I wish everyone great wealth and success.
Timotheus
Your Online Business Coach