Timotheus Update: This post was originally published on 17 June 2020 on my previous website – Passive Online Revenue. Due to rebranding and consolidation of the two sites, the post is now on this website and published on 23 January 2023.
Inbox Blueprint Review – Scam or Legit?
Did you know that email marketing is still one of the most cost-effective digital marketing strategies today? For every business, it gives one of the highest ROIs (Return on Investment).
And if you are a digital marketing or an online entrepreneur, you must know email marketing. If not, then you need to learn how to do it well. One of such email marketing courses is Inbox Blueprint, and here is my Inbox Blueprint Review – Scam or Legit?
In 2019, global email users amounted to 3.9 billion users. In 2023, this figure is set to grow to 4.3 billion users – Statista, 2020

#emailmarketing #inboxblueprint #review
From the billions of email users, there are billions of emails sent daily. You and I are contributing to that number, too. As email continues to deliver a strong ROI, I am sure you would like to use it to help our business grow.
And there are many courses to learn how to do it effectively. I know because, like you, I am constantly searching for courses to keep on improving my digital marketing skills. And to use those skills to grow my online businesses to increase sales and revenue.
I have known of Inbox Blueprint for years now. Today, in this review, I share my years of research on this program with you so that it can save you hours or even days finding out from various sources about it.
---
Would you like to learn how to start and grow an affiliate marketing business? Join my I Love Passive Income community for more tips and useful business information. Simply fill in the details below, and you will receive an email with instructions on how to join this invaluable community.
---
Inbox Blueprint Review – Scam or Legit? – The Overview
Name: Inbox Blueprint
Owner: Anik Singal
Website URL: www. lurn. com
Price: $997 or 3 payments of $397
Inbox Blueprint Review – Scam or Legit?
When I first got to know of Anik, he was promoting Inbox Blueprint. I signed up for his newsletters, and learned that it is a comprehensive email marketing course.
The course teaches teach you how to build a list of subscribers that you can convert to customers. It also provide a lots of resources to help you achieve that.
Who Owns Inbox Blueprint?
Anik Singal is the founder of this course, and he owns it, too. When I first encountered Anik, he was just starting out, and promoting his first product.
Over the years, he has gained a good reputation as a successful Internet entrepreneur. He was voted as one of the top 3 Young Entrepreneurs by Businessweek magazine.
As I followed his career, I soon noticed that he eventually started his company, Lurn Inc. And he parked all his courses and products under this brand. The company won the prestigious Inc. 500 Fastest Growing Companies in America.
What Are The Packages & Prices For Inbox Blueprint?
The price is $997 for a one time payment or 3 payments of $397, that is a total of $1,191. Unfortunately, there is no free trial. This may turn off a lot of people.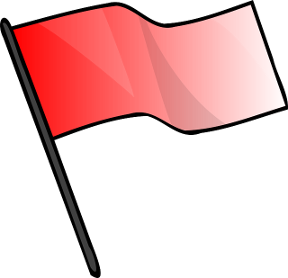 RED FLAG! – FREE BONUSES?
For example, you may see the claim that the bonuses are valued at a total of $5,000 or more. And they tell you that get them free with the course. That is, for $997, you get $5,000 worth of bonuses.
Sounds great right? But it is all a marketing strategy.
I have done retail stores and I do eCommerce now. And I can tell you confidently that these are just a strategy to get you to buy. No businessman would make a loss. The bonuses are already part of the price.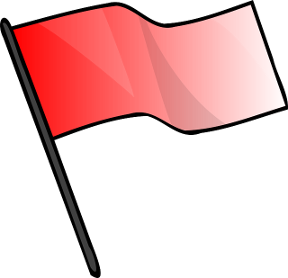 RED FLAG! – ADDITIONAL HIDDEN COSTS
There are a few additional costs in addition to the course fee that you would be paying. One of them is the price to buy a domain, and to host your website. Or at the very least, your landing pages.
There there is the cost to use SendLane, the autoresponder. That is an additionaly monthly fee.
I use GetResponse, which also have an email course, tools to create opt in forms and landing pages, plus an autoresponder and automation. All that at a much lower price than Inbox Blueprint.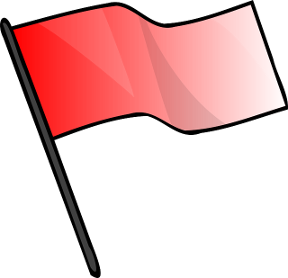 RED FLAG! – PAID TRAFFIC
Another part of the course that will end up you spending more money is to get paid traffic. You need to drive traffic to your landing pages. To do that, you need to do online advertising. That is you must pay advertising networks to promote your product, and drive traffic to your business.
Who Is Inbox Blueprint For?
You are an experienced digital marketer or online entrepreneur. And you would already know the basics of email marketing. You would like to grow your business or to be a more skillful digital marketer. And you need to acquire the more advanced skills and knowledge of email marketing.
What Are The Prerequisites For Inbox Blueprint?
You know the basics of email marketing. And you have the budget for this comprehensive course that offers you more information about email marketing.
What Do You Get With Inbox Blueprint?
With InBox Blueprint, you will learn email marketing. And you will learn how to do it effectively to build an email list, and be able to convert your subscribers to customers.
Just in case you are new to digital marketing, here is a brief explanation of what email marketing is all about.
How does Email Marketing work?
I teach email marketing courses at education institutes. And I also teach it as part of a marketing degree course at universities. Plus I have been a CEO of a digital marketing agency, and have done email marketing for clients and now for my own businesses for years. With the knowledge and skills gained, I share what email marketing is, and how it works.
Here is what email marketing basically is:
It starts with an opt in form or landing page. You drive traffic to to these to capture leads.
When people arrive at your opt in form or landing page, you invite them to give you their contact information. Usually, you would offer a free gift. It can be a free eBook or a short online course. These are called lead magnets.
So far, the process is collectively called list building.
The next step is to create an email campaign to welcome new subscribers. After that, you send follow up emails to build a relationship with your list of subscribers.
Over time, as you gain trust and authority with your subscribers, you then promote products to them.
What is the Email Marketing Course at Inbox Blueprint?
From what I found out, Inbox Blueprint teaches you how to do the entire email marketing that I mentioned above.
You will be introduced how the training will be in this course. You will also learn more about business. And you will get to meet the coaches.
This module teaches you how to find a profitable niche? It also includes niche ideas as well as research on niches.
Here you learn how to build a landing page and a lead magnet (e.g. your free gift)?
The 'Thank You Page' (TYP) can generate revenue for you. Anik shows you how to create a great Thank You Page?
Autoresponders are an awesome creation. I use autoresponders with the email provider that I subscribe to. In this module, you will learn all about autoresponders, and how to use SendLane to create automated messages.
The Emails and List Relationship Module
Learn how to write emails with great subject lines and content. And how to build an amazing relationship with your email list so that they will buy from you again and again.
The Payday Secrets Module
The secrets to how to make money by building relationships, join affiliate programs, do product launches, run webinars, and even offer your own product.
Traffic is critical to the success of your business. Without traffic, there would be no sales. This module teaches you how to do free and paid traffic.
The Unlimited Success Module
The last module of this course covers important topics that will help your business be successful. These include metrics, templates, how to increase open rates, copywriting tips, and more.
What Else Do You Get At Inbox Blueprint?
As mentioned earlier, an email automation tool is very useful. With Inbox Blueprint, you get LaunchPad. Here is a video to show you what it is about.
Basically, LaunchPad is a system to create landing page, lead magnets, autoresponder messages, etc.
But I have a few red flags to raise.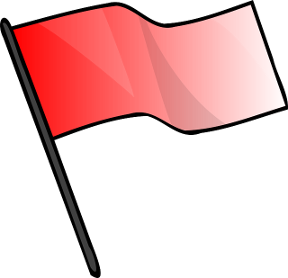 RED FLAG! – NOT A UNIQUE TOOL
To be honest, you can do the same with email providers such as GetResponse and Aweber. So, they are not really giving you anything that cannot be found elsewhere.
For example, here is the landing page I created with GetResponse. I did it within minutes using a template.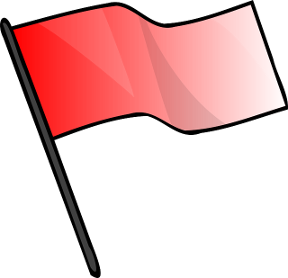 RED FLAG! – CREATING YOUR LEAD MAGNET TAKES TIME AND EFFORT
Also, I found the video a bit misleading. At 2:17 he said that your free report is done, and you never had to write a word. This is not correct.
A free gift, the lead magnet that you offer would usually be on a topic within your niche, and it would be a topic that is quite specific. To create it, you would need to spend time writing it.
Here is the free eBook that I use as lead magnet here on this website. It took me a few months to write and edit it.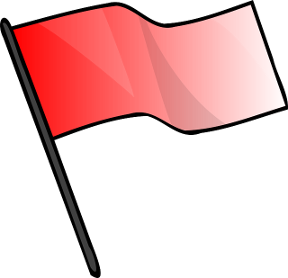 RED FLAG! – BUSINESS IN A FEW MINUTES?
It's not really true that you can create a business in a few minutes with Inbox Blueprint. And there is the term – business. I think they are using the term very loosely.
A business is not just a landing page and automated messages. There is so much more to it. So, the claim of creating a business in a few minutes is very misleading.
This is the autoresponder recommended to use with LaunchPad.
You get a 14-day Free Trial. After that, you need to pay a monthly fee. So, do take note of this as it is additional cost over the course fee.
Bonus #1 – Free 12 month Lurn VIP Membership
Get access to live training from Anik, and the community. Also, you get coaching calls that can answer any questions you may have.
Bonus #2 – Traffic Acadamy
Learn how to get free traffic. And how to do paid traffic effectively.
Bonus #3 – 6 Week Fast Start Program
A 6 week program to get your first 1,000 subscribers, and create an income.
I read from a few users that the community is not so active. That is not a good thing.
During my years when I was building and growing my online business, it was very helpful to be in a community that is active. When I had questions, experienced Internet Marketers will share their knowledge, and help me. I have found such an awesome community at Wealthy Affiliate.
In contrast, I have found out that the support is quite good. There is 12 Months Unlimited Support.
This includes coaches from Lurn to help you.
What are the Pros of Inbox Blueprint?

12 months unlimited support
What are the Cons of Inbox Blueprint?

Not suitable for people new to make money online business
---
Would you like to learn how to start and grow an affiliate marketing business? Join my I Love Passive Income community for more tips and useful business information. Simply fill in the details below, and you will receive an email with instructions on how to join this invaluable community.
---
Inbox Blueprint Review – Scam or Legit?
Timotheus Final Thoughts
VERDICT: Legit but …
It is a legit business. It offers a legit product. But …
It is not suitable for someone who is new to the make money online business. This is because email marketing is just one of the many digital marketing strategies.
If you are new to the online business world, you need to learn about choosing a niche. This is the foundation where you need to learn how to choose a niche that is profitable. Otherwise, you would be competing with the extremely experienced online entrepreneurs out there. Or even the established brands.
Then you need to learn how to create a website. These days, a website is important for every business. It is like an online brochure. It is where consumers can learn more about your business and product.
After that, then you need to learn all the digital marketing strategies to promote your brand and products. To build relationships. To be a recognized brand that people can trust, and as such will be more willing to buy from you.
Promoting online will be using strategies such as SEO (Search Engine Optimization), social media marketing, video marketing, content marketing, and yes, email marketing. As you can see, email marketing is just one part of an online business.
The other reason I would not recommend this course is the cost. It is quite expensive just for an email marketing course. Look at what I just wrote for you to be an online entrepreneur. You need to know more than just email marketing.
And you can learn it all from Wealthy Affiliate. That is where I learn about affiliate marketing as a profitable online business. And also where I stay updated on the latest about the online business world.
If you like to know more about Wealthy Affiliate, take a look at the blue box below. Click on the dark blue button to find out more about this awesome training program.
You can join the Free Starter Package with just your email. No credit card needed for this Free Starter Package.
There is some free training as well as really powerful tools and features to help you do digital marketing for your online business.
My #1 Recommendation
Get your Free Starter account Now!
Join the Wealthy Affiliate as a Starter member for Free! And get access to free training on starting and growing an online business as well as many free features and tools (including powerful keyword tool). Plus, you get to create a website hosted on the Wealthy Affiliate server for free.
You Get My Bonus!
When you join the above program, I will be your mentor. I will guide you, help you succeed as an online entrepreneur, and make money.
If you have ANY questions, or anything to clarify, please drop a comment below. I will be happy to help you.
I wish everyone great wealth and success.
Timotheus
Your Online Business Coach