Niche Profit Classroom Review – Scam or Legit?
Timotheus Update: This post was originally published on 20 June 2020 on my previous website – Passive Online Revenue. Due to rebranding and consolidation of the two sites, the post is now on this website and published on 24 January 2023.
Niche Profit Classroom Review
In the university where I am a lecturer, I teach a marketing degree course. One of the topics in this subject is digital marketing.
Many of my students aspire to either be a digital marketer or online entrepreneur. And there is limited time for me to impart enough knowledge for them.
So, I use this website to keep them updated. They come here to learn what online resources are available to help them upgrade their knowledge, or to be updated in this ever changing digital landscape.
And I help them by searching, researching and reviewing products. Just like this one – Niche Profit Classroom Review – Scam or Legit?
For example, one of my students in Hong Kong was very keen to start an online business. She was very happy and excited when I taught the class how to create a website. And I created one on the spot within minutes. I am sure she would love this article.
Even if you are not my student, this review will help you. It will save you lots of research time and effort. And also, help you make an informed decision on whether this product is suitable for you.
---
Would you like to learn how to start and grow an affiliate marketing business? Join my I Love Passive Income community for more tips and useful business information. Simply fill in the details below, and you will receive an email with instructions on how to join this invaluable community.
---
Niche Profit Classroom Review – Scam or Legit? – The Overview
Name: Niche Profit Classroom
Owner: Adam Short
Website URL: www. nicheprofitclassroom. com
Price: $67 a month with a 14-day free trial for $1
Niche Profit Classroom Review – Scam or Legit?
Review Author Name: Timotheus
What is Niche Profit Classroom?
In 2003, Adam Short created Niche Profit Classroom. The program teaches people how to build small keyword targeted websites. These are niche websites where you can sell products to make money online.
Here is a video with Adam explaining a bit more what Niche Profit Classroom is all about.
The training is done via online videos. It covers topics from finding profitable niches to creating email campaigns. It also comes with various software, tools and resources.
There are many similar programs. At the top of my head, I would say Niche Profit Classroom's competitors are Affilorama and Wealthy Affiliate. Now, to see if they are all the same? How are they different? And which is the one I would recommend?
Who Owns Niche Profit Classroom?
Niche Profit Classroom is owned by Adam Short. He started in the make money online niche by selling laptops on a few websites. He then realized that he could drive a lot of traffic by using certain keywords.
Soon, he had over 300 websites, using this technique, to generate thousands of dollars a month. Now, with Niche Profit Classroom, he teaches people how to do the same.
So far, sounds good right? I mean, from the information of his bio I found, he is teaching based on his experience. And in the education sector, this is valuable.
I too teach my students in all my classes using knowledge I have gained not only from textbooks. But also, from years of experience. Currently, I am still own and grow a few online businesses.
What I learned on the ground is useful and helpful when I teach digital marketing at the universities and education institutes. So, I get where he is coming from.
What Are The Packages & Prices For Niche Profit Classroom?
Niche Profit Classroom costs $67 a month. You can start with a 14-day free trial for $1. The trial can be cancelled at any time.
There is also a 30-day guarantee. If you cancel within these 30 days, you pay nothing.
Who Is Niche Profit Classroom For?
You would like to learn the basics of Internet Marketing
You would like to be a digital marketer
You would like to learn how to own an online business, and learn how to grow and monetize it
What Are The Prerequisites For Niche Profit Classroom?
There are really no prerequisites. But, if there are any, it would be to at least have a computer and laptop. And know how to use it to surf the Internet, and watch online videos.
Also, have the budget to pay for the monthly rate.
What Do You Get With Niche Profit Classroom?
You get access to online video training. The training is in modular form, and are as follows:
In this module, you will learn how to create niche websites. And you will learn how to monetize the websites with Google Adsense.
Google Adsense an advertising network. It is free. As a website owner, you are called a publisher. With Google Adsense, you will get ads displayed on your website. You earn when website visitors click on those ads.
Wealthy Affiliate teaches the same – to create profitable niche websites. And they do teach you how to promote and monetize it. So far, the offer is the same.
Niche Profit Affiliate Mastery For Single Product
A niche website can focus on promoting only one product. In this module, you will learn how to create sites that are affiliated with one specific product. And you will learn how to promote that product.
To be honest, this is nothing great. All affiliate marketing courses teach to start with one product. So, if you decide to keep your website to just one product, then simply do not apply for anymore affiliate advertisers.
Niche Profit Affiliate Mastery For Multiple Products
Niche websites often would promote many products. This is done so that there can be monetizing opportunities from multiple sources.
For example, on this website, I promote a few products such as Wealthy Affiliate's training program, Jaaxy and GetResponse.
This module teaches you how to do that.
Most affiliate marketers would promote more than one product on their websites. And this is taught at every affiliate marketing course. Again, nothing different or exceptional here.
Niche Profit Vendor Mastery
Some entrepreneurs create their own products, and sell them on their websites. There is more profit in this than affiliate marketing. But, it has its disadvantages.
One of the main disadvantages is that there is more hard work to be done. And more time spent. With affiliate marketing, it is much more closer to creating passive income.
I have done black label products; that is sell my own product on my websites. It is a lot of work that takes up a lot of time. And I really did not enjoy dealing with customers.
As such, I much prefer affiliate marketing. It is closer to truly creating passive income.
What Else Do I Get At Niche Profit Classroom?
You get some software, tools and resources.
This tool helps you to do market research. To check if a market is worth diving into. You enter details about the market you have in mind. And the tool calculates and gives you the information.
This can be quite useful. But, the information can be found for free easily on the Internet.
Niche Profit Classroom has a proprietary keyword research tool. It helps you suitable keywords. These can be used for ad campaigns, writing blog posts, etc.
I read from some users that the keyword research tool here is not too good. Anyway, as a Wealthy Affiliate member, I can use Jaaxy, which is a really great keyword research tool. I have many of my web pages on 1st page of search results because of it.
This is a software that helps you to create your website. It is easy to use as it offers creation using drag and drop function.
Wealthy Affiliate too has a website builder. But I prefer to host my website on another vendor that also offers a website builder. And that is SiteGround.
I have been with them for years. And my websites are never down. Once in a while there may be a minor issue. Their support is awesome, and always solves it within minutes.
An email writer software that has templates for you to create your emails. The templates make it easy to create and edit your emails.
A tool that helps you write sales letters. Also using templates with ready text and images for you to edit.
This is an opt in pages creation tool. It helps you to create opt in pages in minutes using ready made templates.
So far, Niche Profit Classroom offers what most other online courses offer in the market. Only difference is the problems this program has. Read about the problems further down this article.
Ready Made Businesses / Niche Packs
These packs include:
Niche Research materials
An e-book
Sales letter templates
Graphic packs
SEO articles
Sales letters
Keyword research
10-day mini course
The packs are supposed to help you get things done for you. A kind of shortcut to work that could take you a longer time.
For example, you can see in the above list, there is niche research already done for you.
I never like these ready, made for you stuff. They can be more of a problem than a solution.
The problem is mostly a lack of originality. It will be embarrassing for your brand to be suddenly caught with content similar to another.
I read on an article that claimed the community is great. To be honest, that was from someone selling Niche Profit Classroom. And this entire article is all praises for this product.
I did find a Facebook Page that claimed it is Niche Profit Classroom. But it is relatively inactive. It was so inactive that some people actually posted to ask if the page is active?
The last post from the owner of the page was back in early 2017.
When you are starting an online business, or growing an existing business, or learning to be a digital marketer, it is very important to have a community to turn to for help. Just like how my students come to me when they need assistance.
My advise is to look for programs where the community is active. And where you can get help every step of the way.
The support is bad. Even a site that was all pro for Niche Profit Classroom admitted it.
In the article, the writer claimed that support was good. Then someone added a comment to say that the support had not helped her, and she had yet to hear from them.
Then the writer sheepishly replied to the comment that he thought the support was good. And ended with he too was waiting for the support to get back to him on an issue. And he had yet to hear from them. And it was taking far too long.
To me, support is very important. It must be reliable and good. It must also be timely.
Whether you are new to online business or digital marketing, having good support from a service you purchased gives you peace of mind. In the past, I had such horrible experience with vendors that provided terrible or non existing support. It was not worth the money spent.
So, when I hear of a product with poor support, I will give it a bad rating. And I will not recommend it to my students, my clients. Not anyone.
What are the Pros of Niche Profit Classroom?

Online video course teaches ample knowledge
Good for newbies to Internet Marketing, and online business
What are the Cons of Niche Profit Classroom?

Not suitable for those who are familiar with Internet Marketing
Tools not as good as other premium tools in the market
Uses PLR (Private Label Rights) products
Lack of community to help
Lack of mentorship (BUT when you join my #1 Recommendation as my referral, I will be your mentor)
What are the Problems with Niche Profit Classroom?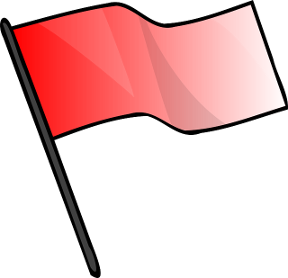 RED FLAG! – GET RICH QUICK CLAIMS
In many of the promotions, you can see Adam Short claiming that you can make 5 figures within 60 to 90 days.
This is misleading. Affiliate marketing, and many online businesses, is not a get rich quick scheme. It takes time to build brand, authority and trust. Also, it takes a lot of time and hard work as well as money to attract and drive traffic to your business.
You can achieve a 5 figure income with affiliate marketing. Some people make even more. And it will require a lot of time and hard work.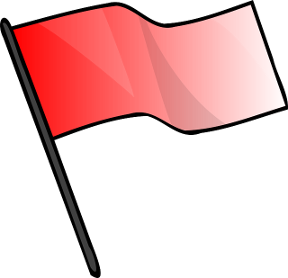 RED FLAG! – UPSELLS
To succeed with this program, you need more help. And that is when they sell you more stuff at extra costs. In this case, Link Tracks Package ($67 one-time fee), Outsourcing Training ($67 one-time fee), and 10 PLR Niche Packs ($247 one-time fee).
As someone who is starting a new business or a career in digital marketing, you need to gain as much knowledge as possible. And spend as little as possible.
I know how you feel. I have been there. That is why the course I recommend does not have any upsell. The price is lower than Niche Profit Classroom, too.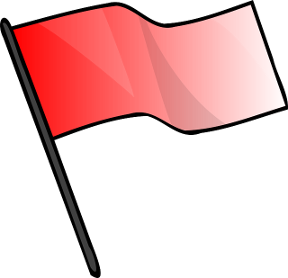 RED FLAG! – PLR (Private Label Rights) products
The program offers PLR products. These are called Private Label Rights products. They can be articles, eBooks, etc. These are content for members to copy and use.
DO NOT USE PLR PRODUCTS!
Foremost, these are being used by many others who have bought the program. And when you use it on your website, Google will deem it as duplicate content.
This means that your site will be penalized for that. And your site's ranking on search results will drop drastically. Or worse, get totally de-indexed.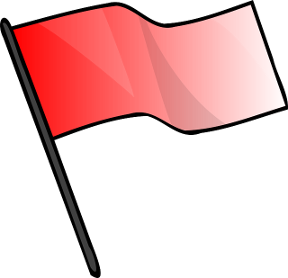 RED FLAG! – INFLATED VALUATIONS
A lot of the stuff that comes with the program is given free, or as a bonus. And then they tell you that it is worth a lot of money. This gives you the false idea that you are getting a really good bargain.
You are not really getting a good bargain. Think about it. Do you know of any businessman willing to give anything for free?
---
Would you like to learn how to start and grow an affiliate marketing business? Join my I Love Passive Income community for more tips and useful business information. Simply fill in the details below, and you will receive an email with instructions on how to join this invaluable community.
---
Niche Profit Classroom Review – Scam or Legit?
Timotheus Final Thoughts
VERDICT: Legit, but …
It is a legit business. It offers a legit product.
Unfortunately, as you can see from the many problems above, it is not a good product. Hence, the very low rating.
I do not agree with Adam's claim that this is a get rich quick scheme. It is not. You can get rich, but it will take a lot of hard work and sacrifice of your time.
And be careful of the PLR products. While it may look tempting, because it saves you time and effort, it is not worth the risk. Your website can lose its ranking. And as a result, no traffic. No traffic means no sales and revenue.
Do remember that the monthly fee is not the only money you will have to part with. There are the dreaded upsells.
And lastly, the community and support. Or, in this case, the lack of it. I cannot stress how critical this is. Imagine having a problem with your online business with no one to turn to. It can be devastating.
So, to all my students, fellow lecturers, digital marketers, and online entrepreneurs, I would not recommend you get Niche Profit Classroom. If you are looking for a good and reliable online course, with great support and community, I highly recommend Wealthy Affiliate University.
You can join the Free Starter Package with just your email. No credit card needed for this Free Starter Package.
There is some free training as well as really powerful tools and features to help you do digital marketing for your online business.
My #1 Recommendation
Get your Free Starter account Now!
Join the Wealthy Affiliate as a Starter member for Free! And get access to free training on starting and growing an online business as well as many free features and tools (including powerful keyword tool). Plus, you get to create a website hosted on the Wealthy Affiliate server for free.
You Get My Bonus!
When you join the above program, I will be your mentor. I will guide you, help you succeed as an online entrepreneur, and make money.
If you have ANY questions, or anything to clarify, please drop a comment below. I will be happy to help you.
I wish everyone great wealth and success.
Timotheus
Your Online Business Coach