Profit Clicking Review – Scam or Legit?
Timotheus Update: This post was originally published on 10 July 2020 on my previous website – Passive Online Revenue. Due to rebranding and consolidation of the two sites, the post is now on this website and published on 31 January 2023.
There are many people who are keen to learn how to earn money from online business. Some of them are now under my mentorship. Some of them are my students. And I constantly update all of them with my research and articles like this one – Profit Clicking Review – Scam or Legit? to find out.
Just like you, my menteees have also searched all over the Internet to look for ways to make money online. Unfortunately, there are many scams out there.
So, to help my students, mentees, and also you my dear readers, to not get cheated, I continually write reviews. To show you which ones are the good products, and which ones to avoid.
Read on to find out if this is a legit product, or a scam?
---
Would you like to learn how to start and grow an affiliate marketing business? Join my I Love Passive Income community for more tips and useful business information. Simply fill in the details below, and you will receive an email with instructions on how to join this invaluable community.
---
Profit Clicking Review – Scam or Legit? – The Overview
Name: Profit Clicking
Owner: Frederick Mann
Website URL: www. profitclicking. com or www. adclickxpress .com
Price: Free to join, $10 per ad pack
Profit Clicking Review – Scam or Legit?
Review Author Name: Timotheus
It is a product that claims to boost your website's visitor traffic. And in doing so, increases the earning potential.
After a bit of further investigation, I found out that it is actually a traffic exchange programme.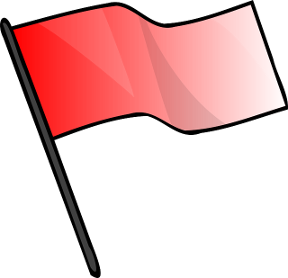 RED FLAG!
Be careful of traffic exchange programmes. Many of these use bots, and the traffic is low quality. As a result, search engines like Google will penalize your website. This will result in lower rankings or even being de-indexed.
And the programme is like a pyramid scheme! When you become an affiliate, here is what happens:
You buy traffic packages
Then you buy ad packs (which are for advertising your website)
One of the ways to earn money is by clicking ads
Another is to earn 25% referral commissions
There is a referral commission level 1
And a referral commission level 2
The membership commission up to 20% on two levels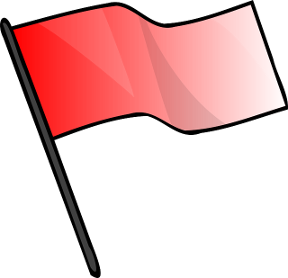 RED FLAG!
The referral commissions and levels prove it is a pyramid scheme. Or multi-level marketing (MLM).
And I am against both of these.
Most of the time you will end up doing recruitment, instead of growing your own business.
And most people end up earning very little or making a loss with such schemes.
Who Owns Profit Clicking?
The owner is Frederick Mann. It is not known if this person is a real person or a fake character made up as a front for this business. What is known is that he has a bad reputation in the online world.
He has constantly changed the name of this product. When the name gained notoriety as a scam, he would change it to a new name. It is a strategy used to continue scamming people.
For example, the earlier names of Profit Clicking were JSS Tripler and Just Been Paid. And now, it is Ad Click Express.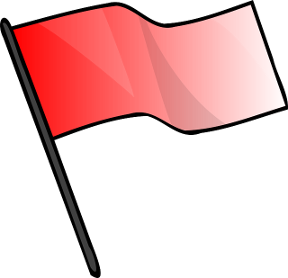 RED FLAG!
First of all, a business that has an owner with a bad reputation is terrible! I did some research, and there are so many bad reviews and comments about this guy and this product.
There is even an entire Facebook page dedicated to hating him and Profit Clicking, or whatever name it is now.
Speaking of this, I have taught this in my classes, and mentioned it in many of my reviews here; that a business that keeps changing name is not a good sign.
A brand needs to build brand equity. And to do that, the brand name or product name should remain the same all the time. Coca Cola did not get where they are now by constantly changing their name.
Also, it is a red flag when the name changing happens too often. As you can see here, it was done intentionally to avoid all the bad repute the previous product name has accumulated.
What Are The Packages & Prices For Profit Clicking?
It is free to join and to get started. In fact, when you join, you get the first 600 credits free. After that, you need to pay each ad pack at $10.
To earn daily sales commissions, you must upgrade to be an affiliate. And that means you must pay for ad packs to earn commissions.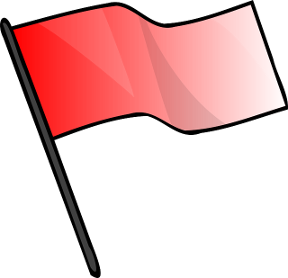 RED FLAG!
Do you see the problem? If you are paying ad packs at $10 each, and you earn only 2% commission.
Plus, you must put in all the hard work of surfing 3 websites each day.
How is this considered as earning money?
Who Is Profit Clicking For?
Anyone who wants to work from home and make money online.
What Are The Prerequisites For Profit Clicking?
There are really no prerequisites.
But, if there are any, it would be to at least have a computer and laptop.
Have an active phone number, an Internet connection, know how to use it to surf the Internet, and watch online video training.
What Do You Get With Profit Clicking?
After you register, you will be assigned a sponsor. Signing up is easy. Just give your email address.
You are immediately given 600 credits free to advertise. This is the value of one ad pack.
You use this ad pack by giving your website URL. Upon approval, bots will send traffic to your website.
Whenever you use the ad pack, you will be offered to become an affiliate. By becoming an affiliate, you are given the impression that you will make money.
The promise is that you will earn 2% on weekdays, and 1.5% on weekends. Overall, they claim that your traffic packages will result in 150% earnings for you over a 81 day period. But in order for you to be an affiliate and earn, you need to purchase a traffic package.
Also, in order to earn the daily 2% from ad packages, you must surf at least three websites each day. Also, the more purchases you make, the more commissions you earn.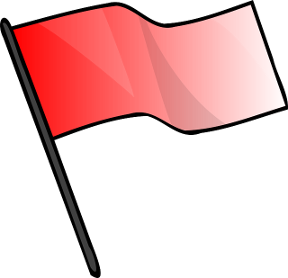 RED FLAG!
This is one of the reasons I do not like pyramid schemes or multi level marketing schemes. There is always the condition that you must buy to earn commission.
And it is not just to buy one time. If it is just one time, I may be all right with that. But it is a monthly purchase!
Are you now here to make money? This sounds more like spending money!
What Support Do I Get With Profit Clicking?
Apparently, there is support available. And a live chat, too. But, from what I gathered, both are of not much help.
The support is just a FAQ (Frequently Asked Question) page on their website. And the wait time for live chat support is very long.
Is There Community Support With Profit Clicking?
Not any that I have found. But there is a Facebook page with a community that hates this product.
What are the Pros of Profit Clicking?

What are the Cons of Profit Clicking?

Drive low quality traffic to your website
Rank low on search results because of low quality traffic
Pyramid scheme – only those at the top benefits
False promises of earnings
No or very little support
Lack of mentorship (BUT when you join my #1 Recommendation as my referral, I will be your mentor)
What are the Problems with Profit Clicking?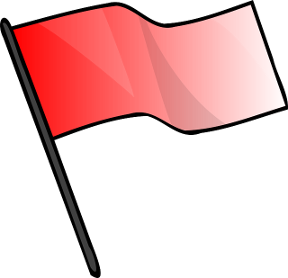 RED FLAG – Pyramid Scheme!
This is a pyramid scheme. And as with all pyramid schemes, the only people who benefit are at the top.
You will spend most of your time recruiting people to join this program. And this will also only benefit this business. Not yours.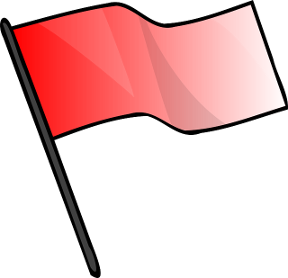 RED FLAG – Fake Statistics
The latest incarnation of Profit Clicking is Ad Click Xpress. And their website boasts that they are one of the most visited websites on the internet.
This is so stupid to make that claim. It is because it is so easy to find out what is the true organic traffic for the website. I did a check, and see the image below for the results.
As you can see in the image above, the organic traffic per month is very low! Here is a close up of the organic traffic per month based on Google search in the USA.

This is only 16 visitors per month. How is that considered as one of the most visited websites on the Internet?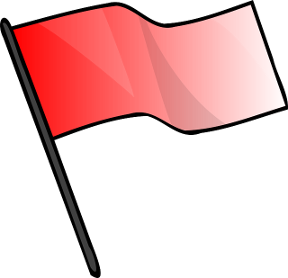 RED FLAG – Low Quality Traffic
The other red flag is that they use bots to send traffic to websites. This is not real visitors. As such, you will never get a sale or commission from such traffic.
Also, Google and other search engines do not like such type of traffic. As a result, they will send your website way down on search results ranking. Your website might even get de-indexed!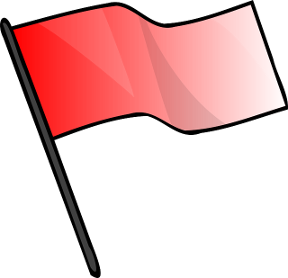 RED FLAG – Bad Reputation
As mentioned above, it all started with the owner who had a bad reputation on the Internet. Then each incarnation of the product, from Just Get Paid to Profit Clicking to Ad Click Xpress, received lots of complaints and negative reviews.
Here is a screenshot of two of the many bad reviews from Trust Pilot site.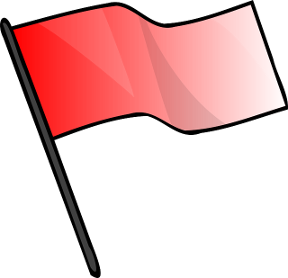 RED FLAG – Constant Change of Product Name and Domain
The earliest name, that I know of, was JSS Tripler. Then it became Just Been Paid. Then Profit Clicking. And finally now it is Ad Click Xpress.
As I mentioned above, this was done to avoid the people who have been scammed earlier. And with a new name, they are hoping to scam more people.
Also, as a product name gained bad reviews and comments, their sales would drop. So, a name change is to avoid being found with such bad repute.
Another reason for the name change is that the previous brand was forced to close. This could be due to being sued or many other reasons.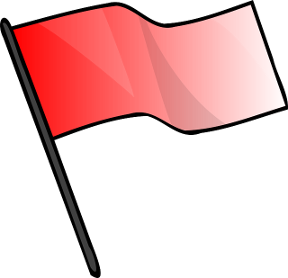 RED FLAG – Difficult To Get Refund
From what I read, it is near impossible to reach or contact the people at Profit Clicking. As such, getting refunds is very difficult. See the screen shot, from Trust Pilot, of customers who had difficulty getting a refund.
---
Would you like to learn how to start and grow an affiliate marketing business? Join my I Love Passive Income community for more tips and useful business information. Simply fill in the details below, and you will receive an email with instructions on how to join this invaluable community.
---
Profit Clicking Review – Scam or Legit?
Timotheus Final Thoughts
VERDICT: Scam!
There is really nothing positive about this product. And the way it works, especially with the pyramid / multi level marketing scheme, it is definitely a scam. Plus, all the Red Flags highlighted above.
I Do Not Recommend this product at all.
What is worse is that using it may even damage the ranking of your website.
To make money online, here is my #1 Recommendation. For anyone, new or experienced, who is looking for a legitimate way to earn income from the Internet. Click the blue button below to read all about it.
You can join the Free Starter Package with just your email. No credit card needed for this Free Starter Package.
There is some free training as well as really powerful tools and features to help you do digital marketing for your online business.
My #1 Recommendation
Get your Free Starter account Now!
Join the Wealthy Affiliate as a Starter member for Free! And get access to free training on starting and growing an online business as well as many free features and tools (including powerful keyword tool). Plus, you get to create a website hosted on the Wealthy Affiliate server for free.
You Get My Bonus!
When you join the above program, I will be your mentor. I will guide you, help you succeed as an online entrepreneur, and make money.
If you have ANY questions, or anything to clarify, please drop a comment below. I will be happy to help you.
I wish everyone great wealth and success.
Timotheus
Your Online Business Coach