The Be The Boss Network Review – Scam or Legit?
Timotheus Update: This post was originally published on 12 July 2020 on my previous website – Passive Online Revenue. Due to rebranding and consolidation of the two sites, the post is now on this website and published on 1 February 2023.
The Be The Boss Network Review
Today, because of the coronavirus pandemic, many people have lost jobs.
As such, more people are searching for a side hustle, or even a full time opportunity to make money online.
So, wouldn't it be great to have a website that provides you a list of such opportunities?
Is this site the one? I have joined it, and share with you my personal experience in this review, The Be the Boss Network Review – Scam or Legit?
---
Would you like to learn how to start and grow an affiliate marketing business? Join my I Love Passive Income community for more tips and useful business information. Simply fill in the details below, and you will receive an email with instructions on how to join this invaluable community.
---
Be The Boss Network Review – Scam or Legit? – The Overview
Name: Be The Boss Network
Owner: Responsive Data LLC
Website URL: www. bethebossnetwork .com
Price: Free to join Be The Boss Network BUT you pay for each MLM you join
The Be The Boss Network Review – Scam or Legit?
Review Author Name: Timotheus
What is Be The Boss Network?
From my research, many say that Be The Boss Network is like a classifieds site. It contains listings for a lot of different business opportunities.
When I visited their website, the home page clearly states – Connecting You With MLM Opportunities. See the screen shot below. So, it looks like it is more focused on showcasing MLM businesses.
I joined the Be The Boss Network to find out what it is all about. And to give my honest review of it. Also, to show you what you will get if you ever join.
Keep reading to find out what I discovered.
Who Owns Be The Boss Network?
This site is owned by Responsive Data, LLC.
It is a company that offers lead generation services and prospect management solutions.
It especially helps businesses in direct selling niche.
What Are The Packages & Prices For Be The Boss Network?
Joining and using this platform is free.
BUT when you join any of the MLM listed, you have to pay the joining and maintenance costs.
What do I mean by this? Read my post about MLM to find out. Click on the image below to go to that article.
Who Is Be The Boss Network For?
You have no experience in the make money online industry, and you are interested to learn
You have an interest in MLM (multi level marketing) business, and believe you can own a business with this business model
How to Join Be The Boss Network?
It was very easy to join. I clicked on the red Register button.
A popup appeared, and I filled in my profile details.
You can choose to be a Business Seeker or a Business Owner. Most of us are here to earn passive income. So I left it as the default, which is – Business Seeker.
Then I click the Update button. And that's it! I am in!
What Do You Get With Be The Boss Network?
After registration, I was brought to a screen like the one below.
It was an overlay with a welcome message that said – "Congratulations! You're Be The Boss Network profile has been created and you now have access to exclusive content within our business directory. Get started by completing the brief steps below:"
And there were 3 steps as follows:
Step 1: Like Facebook Page
Step 1 was to Like them on Facebook.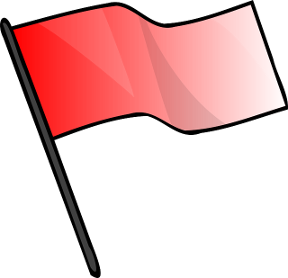 RED FLAG! – No Facebook Page
There was no link or button to click to their Facebook Page. Also, I went to Facebook to search for The Be The Boss Network Facebook Page. But there was none.
In today's business world, social media is no longer a luxury. It is a necessity. This is what I teach my students in my marketing classes in the university. Also, what I inform my business clients who consulted me.
It is the truth today. And it is one of the top digital marketing trends that will continue to rise in the coming years. To not be in the social media arena shows an issue with the business.
Step 2: Find a Business Opportunity
The second step was to Find Business Opportunities. In that same overlay, it said that "we've selected several business opportunities that may interest you." And there is a button – Network Marketing – to click on.
Curious, I clicked on that button, and I landed on the page below.
As you can see, there are not many business opportunities. The ones that are on this page are labeled as 'Work at Home Opportunities for You!'
So, ok. I decided it was not the quantity, and the quality that mattered. So, I clicked on each of the opportunities. And I was disappointed.
No Real Business Opportunities
Here are two of the opportunities on that page.
I am using the above as an example. When I clicked on each of the link – 'View this Offer', I was led back to that same page.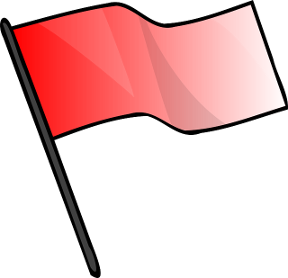 RED FLAG! – No Business Opportunities
This meant that there were no opportunities. If there were, I would have been led to a page that gave me more information about this 'offer'.
I spotted a few 'business opportunities' that I had encountered before. One of them was the Survey Junkie. I wrote a review of this product before. Check out what I found out about it.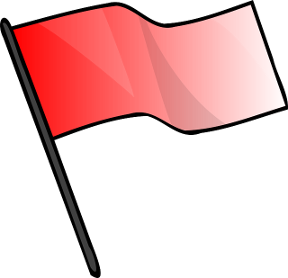 RED FLAG! – Link Led to Error Page
Regardless of whether Survey Junkie is a good offer, the link on Be The Boss led me to an error page (see screen shot below).
It looks like even Survey Junkie did not want to be associated with this website.

Violated Clickbank's Terms of Service
Another 'business opportunity' that I clicked on was 'Remote Workers Wanted'. And that link led me to a violation message from ClickBank.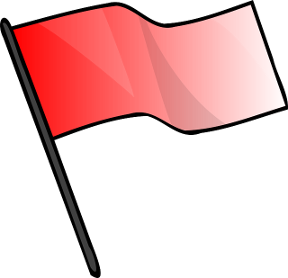 RED FLAG! – Violated ClickBank's Terms of Service
ClickBank is a trusted marketplace for affiliate marketing.
To violate their terms of service and receive this warning message on their website would mean they have done something really bad.
Step 3: Go To Their MLM Directory
The third step, and the final choice was to go to their MLM Directory. The Step 3 reads as 'Research Companies using Our Directory'.
I clicked on the 'Continue' button at the bottom right corner, and I am taken to their directory that features the MLM companies listed on this website.
The above is a screen shot of a long list of Featured MLM companies on that page. Some of which I am familiar with.
When you look at the top, there is the alphabet from a to z. Click on each, and you will be brought to the MLM company that starts with that alphabet you selected.
For example, when I clicked on 'H', I get a list of MLM companies that have names that start with the letter 'H'.
I saw Herbalife, and I had been approached by them before. So, when I click on the Herbalife link, I go to a page like the one below.
The page gives you information about Herbalife. It gives you the ratings and reviews, product category, phone contact number, address, website link, a short summary of the MLM company, and how much it costs to get started with Herbalife.
When you click on the website link, you will go directly to Herbalife. And if you wish to, you can join them. BUT I caution you against joining an MLM company. Read on to find out why?
Can You Make Money From Be The Boss Network?
I am sure you can see by now that you do not actually make money from this website. And it is just like a directory website. And the main focus is on MLM business opportunities.
So, the real question is – Can you make money from MLM (multi level marketing)?
I have to be honest with you. The short answer is – No.
The long answer is that there are many reasons why it is not easy to make money with MLM businesses. I have written at length about this, and why it is so hard for people to make money from this business model. Click on the image below to read more about it.
What are the Pros of Be The Boss Network?

Many business opportunities BUT most are MLM and some are not even accessible
What are the Cons of Be The Boss Network?

Most are MLM (multi level marketing) – Red Flag!
Links to business opportunities not working
Some business opportunities are in violation to ClickBank terms of service
Low quality listings on directory
---
Would you like to learn how to start and grow an affiliate marketing business? Join my I Love Passive Income community for more tips and useful business information. Simply fill in the details below, and you will receive an email with instructions on how to join this invaluable community.
---
Be The Boss Network Review – Scam or Legit?
Timotheus Final Thoughts
VERDICT: Scam
It is a legitimate business, and a legitimate directory of listings. Unfortunately, because of a few points, I have to say it is a scam.
One of which, I have already mentioned above, is that the so called business opportunities do not really exist. Either you reach a 404 error page or you see a terms of service violation by ClickBank. Both do not bode well for this site.
In addition, (and this is the main reason) they promote MLM businesses. I have done research on MLM businesses and written an article about this particular type of business model.
Plus, I am speaking from experience. I have tried MLM before. And I shared my experience in that same article.
Many people who tried end up broke or made very little money. Really not worth the investment, time and effort. Here is one of the quotes from a research professor about MLM niche.
"You'd be hard-pressed to find anyone making over $1.50 an hour, the primary product is opportunity. The strongest, most powerful motivational force today is false hope." – Roland Whitsell, research professor on MLM

#MLM #Scam #Business #Entrepreneur
What Professor Whitsell said is true. I remembered when I tried MLM. I found myself constantly spending more money to keep buying their products in order to stay in the program.
And worse. I spent a lot of my time talking to people. Trying to convince them to join the programs. I felt like I was a recruiter than a business person.
As a business owner, I should be selling my products and making profits. I should not be recruiting more and more people for another company.
In the end, as I gave up MLM, I felt I had been scammed. Hence, the reason why I gave the verdict as such here.
If you are serious about making money. If you are seeking help to learn how to start and grow a legitimate business. Then here is my #1 Recommendation – Wealthy Affiliate. I have found that it is the closest thing to creating passive income.
You can join the Free Starter Package with just your email. No credit card needed for this Free Starter Package.
There is some free training as well as really powerful tools and features to help you do digital marketing for your online business.
My #1 Recommendation
Get your Free Starter account Now!
Join the Wealthy Affiliate as a Starter member for Free! And get access to free training on starting and growing an online business as well as many free features and tools (including powerful keyword tool). Plus, you get to create a website hosted on the Wealthy Affiliate server for free.
You Get My Bonus!
When you join the above program, I will be your mentor. I will guide you, help you succeed as an online entrepreneur, and make money.
If you have ANY questions, or anything to clarify, please drop a comment below. I will be happy to help you.
I wish everyone great wealth and success.
Timotheus
Your Online Business Coach