Solo Build It Review – Scam or Legit?
Timotheus Update: This post was originally published on 12 May 2020 on my previous website – Passive Online Revenue. Due to rebranding and consolidation of the two sites, the post is now on this website and published on 5 January 2023.
I have a few online businesses, and am constantly finding ways to improve them, and generate more income. As such, I continually check out new products. Also, after checking them out, I would share my thoughts and decision here.
So, if you are the same, and need to know if this product is the right one for you, then please continue to read my Solo Build It Review – Scam or Legit? article.
If you are new to making money online or online entrepreneurship, I hope this review helps. Or if you are planning to start a digital marketing career or are already a digital marketer, and wish to upgrade your knowledge, please do read this article.
---
Would you like to learn how to start and grow an affiliate marketing business? Join my I Love Passive Income community for more tips and useful business information. Simply fill in the details below, and you will receive an email with instructions on how to join this invaluable community.
---
Solo Build It Review – Scam or Legit? – The Overview
Name: Solo Build It
Owner: Ken Evoy
Website URL: www. sitesell .com
Price: Monthly – $29.99 per month, Yearly – $299 per year
Solo Build It Review – Scam or Legit?
Review Author Name: Timotheus
So, an acquaintance introduced me to Solo Build It. And I was curious what it is all about? Would it have anything to offer me? To help me grow my business? And make more money?
I found out that Solo Build It is quite similar to Wealthy Affiliate. I have been with the Wealthy Affiliate training program for years, and it works great.
Solo Build It is a system that helps you create your business website, and promote it. Their selling point is that they are not just for building websites. They help members to monetize their website.
The entire program is based on a business building process that they call CTPM.
It is an acronym for Content, Traffic, Presell and Monetize.
The Content part of the process is where you build your website, and increase the online presence of your brand and product on social media.
The Traffic is, of course, about attracting traffic to your website from traffic sources such as search engines and social media.
Presell is the phase where you use your content to get interested prospects, and presell to them.
The word Monetize says it all. This part of the process is where you will make money from your website.
Like I said earlier, this all sounds very similar to Wealthy Affiliate. And that is no surprise. After all, this process is based on the concept of a sales funnel.
You see, the content and website is to create awareness of your brand and product. Then you use the content to attract people to your website. That is traffic.
When you get enough traffic, you start to sell to them. And when they buy, you make money.
So, does Solo Build It have more to offer? Let's explore and find out.
Solo Build It is owned by Ken Evoy. He was a successful online entrepreneur before he started Solo Build It. He has also written a few eCommerce books.
What Are The Packages & Prices For Solo Build It?
Monthly – $29.99 per month
Yearly – $299 per year
No free trial. Bummer.
Who Is Solo Build It For?
You would like to own an online business, and learn how to grow and monetize it
New to digital marketing, and would like to learn it
What Are The Prerequisites For Solo Build It?
There are really no prerequisites. But, if there are any, it would be to at least have a computer and laptop. And know how to use it to surf the Internet, and watch online videos.
What Do You Get With Solo Build It?
This is the part that I am most interested in. And I am sure you are, too. After learning all the above, we come to the important question of what we will get if we buy this program?
And what I found out is very interesting. There is an Action Guide. It is a step by step training that will take you from idea to achieving your business goal.
The Action Guide training is as follows:
Introduction – The 10-Day Big Picture – Explains what the 10 days will cover and what is CTPM
Day 1 – Master the All Important Basics – The foundation of your business starts to build here
Day 2 -Develop Your Best Site Concept – Very important step that will decides on how your business will be
Day 3 – Brainstorm Profitable Topics – Your site content blueprint
Day 4 – Investigate and Plan Monetization Options – Where and how to get make money
Day 5 – Refine Site Concept and Register Domain Name – Time to make the important decision of what your domain is, and how to register it
Day 6 – Build a Site That Gets the Click – Creating and building your website
Day 7 – Build Free Traffic from a Variety of Sources – Where to get free traffic and how?
Day 8 – Develop Relationships – Build relationships with your target audience
Day 9 – Know Your Visitors – Be familiar with your audience and maximize profits
Day 10 – Monetize – Implement your Day 4 monetization plan
The training comes with a guide, audio and video training. And it looks about right. At Wealthy Affiliate, I learn all the above topics, too. So, I will continue to see what else Solo Build It can offer.
What Are The Tools Provided At Solo Build It?
As you go through the training, there are tools to assist you. They are:
BrainStorm It – Keyword Research Tool
Site Builder – SBI site building tool
Socialize It – Adds social sharing buttons
Face It – Adds a Facebook Like button
Mobilize It – Mobile Friendliness Tool
Content 2.0 – Readers to submit user generated content
Keywords are critical for an online business. It is what people use to find a brand or product. So, you must know how to find the right keywords, and have a very good keyword research tool to do that.
BrainStorm It is such a keyword tool. But from what I read online, many people find it too basic. There are better keyword research tools.
To me, WordPress is the best platform to create and build a website.
I use WordPress for every client. Never any complaints.
So, I am hesitant to use any other platforms. Especially when I read many people saying that the Site Builder is only good for a beginner.
Finally, a tool that I find that is really useful. And it is not available on Wealthy Affiliate. The Content 2.0 allows you to invite people to submit their content to you. When you approve the content, it goes live!
This is user generated content. And it can be very powerful when used correctly. I would like Wealthy Affiliate have such a tool. But I use WordPress for all my websites. And I found out that there is a plugin for this.
What Else Do You Get At Solo Build It?
There is a forum on Solo Build It. And it is quite an active forum. There are many different topics. And many members helping each other regarding each topic.
Only issue is that the forum is still in a theme that is the old style. Plus, it is not easy to find answers. You have to sift through a lot of information to find the answer you need.
I hear a lot of good things about the support at Solo Build It. So this is a very good plus point. Whether you are a newbie or experienced in digital business, it is always good to have great support that you can rely on should you encounter any issues wtih your online business.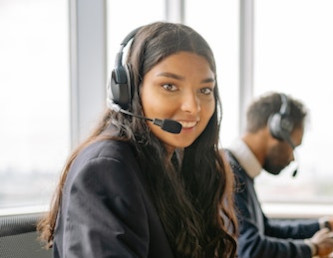 Trust me. I had my fair share of really bad support. And in business, every minute counts. Every second your website is down or not functioning as it should, you are losing money.
What are the Pros of Solo Build It?

Complete system to build an online business
High quality training videos with accompanying training copy
Helpful community in forums
90 Day Money Back Guarantee (but pay up front with credit card)
What are the Cons of Solo Build It?

Create only one website per account
Training is hard to understand
Some training too lengthy, especially with words
---
Would you like to learn how to start and grow an affiliate marketing business? Join my I Love Passive Income community for more tips and useful business information. Simply fill in the details below, and you will receive an email with instructions on how to join this invaluable community.
---
Solo Build It Review – Scam or Legit?
Timotheus Final Thoughts
VERDICT: Legit, but …
Solo Build It is legit. And you can see they have many happy customers. Members who have tried the training, and claimed success.
But I find it lacking. Sure, it looks good enough for beginners. Those who are just starting out, to be an online entrepreneur. But you will not remain a beginner. At some point, you need more. You need a program that can further your business success.
And I still find Wealthy Affiliate able to give me that. Wealthy Affiliate can get anyone started, and continue to help them be successful with updates and advanced training. This is valuable in the ever changing digital landscape. Plus, you can try Wealthy Affiliate program for free. No credit card required.
Also, I have read from those who tried both programs. And they report that Wealthy Affiliate has more value. Some even say Solo Build It is not as good as Wealthy Affiliate. And I have to agree. From what I see, it is not a program that I would pick. I will stick with Wealthy Affilaite for now.
You can join the Free Starter Package with just your email. No credit card needed for this Free Starter Package.
There is some free training as well as really powerful tools and features to help you do digital marketing for your online business.
My #1 Recommendation
Get your Free Starter account Now!
Join the Wealthy Affiliate as a Starter member for Free! And get access to free training on starting and growing an online business as well as many free features and tools (including powerful keyword tool). Plus, you get to create a website hosted on the Wealthy Affiliate server for free.
You Get My Bonus!
When you join the above program, I will be your mentor. I will guide you, help you succeed as an online entrepreneur, and make money.
If you have ANY questions, or anything to clarify, please drop a comment below. I will be happy to help you.
I wish everyone great wealth and success.
Timotheus
Your Online Business Coach