Swagbucks Review
Every day, many of us are either searching on the Internet, buying stuff online, or watching YouTube videos. How would you like to make money while doing these everyday activities? Learn if it is possible in this article – Swagbucks Review 2020 – Scam or Legit?
To be honest, I have always thought Swagbucks is just about making money doing surveys. I have learned that this platform offers more than just that one way to earn money.
And many of these options are activities that we already do. Now, in the current climate of the coronavirus pandemic, we are doing it even more.
But can Swagbucks really convert these daily things we do into cash? How do you join and is it free? What are the activities that can earn you an income, and how does it work? Can you really earn a living from Swagbucks?
All this in this review article. Read on.
---
Would you like to learn how to start and grow an affiliate marketing business? Join my I Love Passive Income community for more tips and useful business information. Simply fill in the details below, and you will receive an email with instructions on how to join this invaluable community.
---
Swagbucks Review – The Overview
Name: Swagbucks
Owners: Subsidiary brand of Prodege, LLC.
Website URL: www. swagbucks. com
Price: Free to join
Swagbucks Review – Scam or Legit?
What is Swagbuck?
Most people, including me, know Swagbucks as a site where you get paid to do surveys. I have since learned that they offer more ways to make money than just that.
You can actually earn points for doing stuff you would normally already do online. For example, online shopping, searching for information on the Internet, watch online videos or buying gift cards for family and friends. The points can be used to redeem for gift cards or cash.
The company started in 2008, and has over 10 million users. They have also, at the time of writing this article, paid out more than $400 million in rewards.
What Are The Packages & Prices For Swagbucks?
The good news is; joining Swagbucks is free.
Can I Make Money from Swagbucks?
You sure can. But it is not going to be a lot. Maybe just enough for your cup of Starbucks coffee, or a month of Netflix subscription or some books to read during this period of staying at home.
When you earn points, you can cash in your Swagbucks for gift cards or money to be deposited into your PayPal account.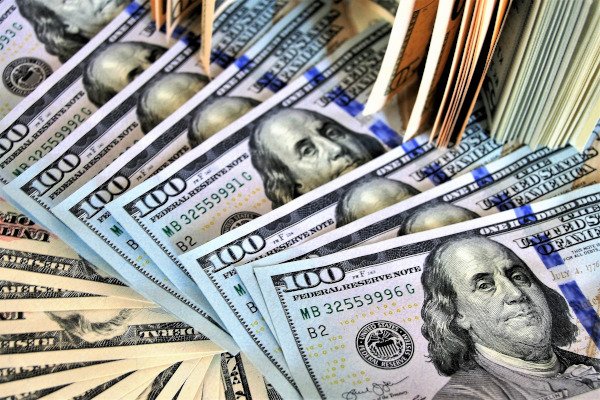 How Do I Get Started With Swagbucks?
Simply go to the Swagbucks website, and sign up for an account. You will be happy to know that joining this site is free.
Another way of joining Swagbucks is to download their mobile app. It is available on Android and iOS.
Alert! Be careful when downloading the app. It has been known that there are some copies of Swagbucks app that are fake are on those download stores. Look carefully, and make sure you are getting the authentic Swagbucks app.
How To Make Money With Swagbucks?
As I learned more about Swagbucks, I found out that there are more ways to make money from this platform than just doing surveys.
Watching Videos
I enjoy watching YouTube videos. They are great for a short break or relaxing in the evening after work. And if you enjoy watching YouTube videos too, then you will be pleased to know that you can earn some Swagbucks points while you do it.
Online Shopping
These days, many of us are staying at home, and shopping online from home. The good news is that you can earn Swagbucks points when you shop online.
You will need to go to Swagbucks shopping page. From there, choose an online retailer, and make a purchase. Swagbucks gets a commission from that retailer, and gives you a small part of it.
Doing Online Surveys
This is the part of Swagbucks that is well known. One of the reasons is that it is so easy to do. Plus, the earning potential is more than any of the choices here.
Look out for the daily list of surveys on your Swagbucks dashboard. Take the survey. And you earn points. Easy, right?
Search Online
This is something that everyone does these days. And we do it without getting paid. Use the search engine on Swagbucks, and you earn points. If you do a lot of searches on the Internet, you can score quite a lot of points here.
Discover
This is another feature that can get you quite a number of Swagbucks points. At Discover, brands are looking for people to sign up for their products and services trials. If you like trying new stuff, this will be a good match for you as you earn some income.
Get Gift Cards
Do you often buy gift cards for friends and family? With this feature, you can still do it, and earn some Swagbucks points.
Referrals
Very often, we share good opportunities, products and services with our friends and family. Why not do the same at Swagbucks, and make some money while you are at it?
When you refer people to Swagbucks, you can earn 10% of what they earn. That is on top of the money you will make at Swagbucks. To get a share of the profit, make sure you use your unique sign up link given to you.
How Much Money Can You Make With Swagbucks?
As I said earlier, you will not make a lot of money. The reason is that 1 Swagbuck is equals to 1 cent. And there is a payment threshold, too.
You can only cash out the money when you make at least 300 Swagbucks. That is equivalent to $3.
And as I mentioned above, you do not really get to earn a lot of Swagbucks points easily. Sure, there are a few surveys or Discover trials that can get you up to 100 Swagbucks with just one activity.
But, how many are there? And how often do these happen? From what I heard, it is not a lot.
How is the Support at Swagbucks?
According to a user, the support is great. When there is an issue, they are quick to resolve it.
What are the Pros of Swagbucks?
Lots of ways to make money
Intuitive platform
Mobile App with more money making options
What are the Cons of Swagbucks?
Takes up a lot of time and effort
Very low payout for a lot of time and effort
Cannot replace your job
Cannot make a lot of money or even enough to replace your regular income
Not available in all countries – limited to the USA, the UK, Australia, New Zealand, Canada, France, Germany, Spain, Portugal and India
---
Would you like to learn how to start and grow an affiliate marketing business? Join my I Love Passive Income community for more tips and useful business information. Simply fill in the details below, and you will receive an email with instructions on how to join this invaluable community.
---
Swagbucks Review – Scam or Legit?
Timotheus Final Thoughts
VERDICT: Legit. But …
You will not earn a lot of money for all the time and effort that you put into Swagbucks. Not enough to cover your monthly expenses. Not enough for you to quit your job.
If you do a lot of search on the Internet, buy most of your stuff online, or watch videos on YouTube, and other video platforms, then this can be a nice little side hustle. This is because for all the time spent doing all the online activities, you will end up with just a little bit extra cash or gift cards.
Not enough for you to pay the rent or electric bills. But enough for that nice cup of coffee at Starbucks. Or, if you make enough for that month, the Netflix or Disney+ subscription for the month.
And if you are here looking for a way to make money online. That can pay the rent. That can pay the bills. That can bring you more than enough income regularly so that you can quit your job. Then here is my recommendation.
Do affiliate marketing. I have tried many other ways to make money online. And I find affiliate marketing to be the best choice for an online business. Click the blue button below to find out more about how you can make money with affiliate marketing.
You can join the Free Starter Package with just your email. No credit card needed for this Free Starter Package.
There is some free training as well as really powerful tools and features to help you do digital marketing for your online business.
My #1 Recommendation
Get your Free Starter account Now!
Join the Wealthy Affiliate as a Starter member for Free! And get access to free training as well as many free features and tools (including powerful keyword tool). Plus, you get to create a website hosted on the Wealthy Affiliate server for free.
You Get My Bonus!
When you join the above program, I will be your mentor. I will guide you, help you succeed as an online entrepreneur, and make money.
If you have ANY questions, or anything to clarify, please drop a comment below. I will be happy to help you.
I wish everyone great wealth and success.
Timotheus
Digital Marketer, Lecturer, Amazon Bestselling Author & Cancer Survivor