Affiliate Institute Review – Scam or Legit?
Timotheus Update: This post was originally published on 19 Aug 2020 on my previous website – Passive Online Revenue. Due to rebranding and consolidation of the two sites, the post is now on this website and published on 22 February 2023.
Affiliate Institute Review
There are many courses out there that are teaching how to make money with affiliate marketing.
And it is no wonder. Affiliate marketing is worth more than $12 billion worldwide and the amount is growing.
Affiliate marketing is a global industry worth well over $12 billion – IAB

#affiliatemarketing
Affiliate Institute Review
In today's article – Affiliate Institute Review – Scam or Legit? – we discuss one of these courses. Affiliate Institute was previously known as Global Affiliate Zone (GAZ).
What do they teach? Who are the owners? Why did they change their brand name? Is that a good sign? I will share with you all this, and more.
So, don't click the buy button yet. Read my entire review to make an informed decision.
The immediate section below is the overview of this review. For the full review, continue after this next section.
---
Would you like to learn how to start and grow an affiliate marketing business? Join my I Love Passive Income community for more tips and useful business information. Simply fill in the details below, and you will receive an email with instructions on how to join this invaluable community.
---
Affiliate Institute Review – Scam or Legit? – The Overview
Name: Affiliate Institute
Owner: Julian Sherman and Mathieu Jang
Website URL: affiliateinstitute .com
Price: $99 per month for Level 1 Membership, $2,995 one time payment for Level 2, and additional upsells that can amount to more than $11,000
Affiliate Institute Review – Scam or Legit?
Review Author Name: Timotheus
What is Affiliate Institute?
It is a site that offers to teach you how to do affiliate marketing.
An interesting fact is that the company used to be known as Global Affiliate Zone (GAZ).
I discuss more about whether rebranding is a good thing or not. Read about it further down this article.
Who Owns Affiliate Institute?
Julian Sherman and Mathieu Jang are the owners of Affiliate Institute. Both are distributors for a Japanese company known as Enagic.
Enagic sells a water purifying system called Kangen. Enagic is also a MLM business. And this fact plays a vital part in consideration for this program. Please continue reading to know why?
From what I found out about Julian Sherman, he dropped out of college, and worked as a personal trainer. Then he tried Internet marketing and eventually created courses teaching people how to do online businesses.
Here is a video by Julian about his journey, his story.
Mathieu too had a tough start in life. He did not do well in school, and even worked at a butcher shop for $9 an hour. He tried many ways to make money online. After many failed attempts, he found something that worked, and now shares his knowledge.
Here is a video to get to know more about him.
What Are The Packages & Prices For Affiliate Institute?
There are a few webinars that teaches very basic stuff.
The information can easily be found for free on the Internet. At the end of the webinar, they pitch their products.
This is the first level that they promote. It costs $99 per month.
According to information from their members, the training consists of video with accompanying text. Also the lessons are given with step by step instructions.
The focus seems to be the same as the free webinar, that is building campaigns that hopefully will be profitable. One thing to note is that there is access to a high ticket section. More about this further down this article.
Included in this package are advisor call, live weekly training, and access to a private Facebook group.
This is the next level membership. It costs $2,995. And it is a one time fee. No information is provided or can be found about what this level teaches. This lack of transparency is a concern. I elaborate more of this further down in the What Are The Problems with Affiliate Institute section below.
Further to Level 2, the members have mentioned that there are additional upsells. These can amount to spending of more than $11,000.
Also do note that should you decide to be a representative for the company, you must maintain the monthly membership. This means continuing paying the $99 per month.
There is a 14 day money back guarantee. But it is unclear if this refund policy applies to all the paid membership and upsells or only for the Level 1 membership that is $99 per month.
Who Is Affiliate Institute For?
Anyone looking to start an online business
Experienced marketers who want to earn commissions from high ticket programs
But honestly, I would not recommend this program to anyone. Especially those new to internet marketing. I explain why further down this article.
What Are The Prerequisites For Affiliate Institute?
You will need all of the following:
A computer or laptop
Internet access
Thousands of dollars to spend
What Do You Get With Affiliate Institute?
When I landed on their website, there is an invitation to sign up for a free training webinar. This is hosted by Julian, and he shares the tactic he used to sell products as an affiliate.
And that tactic is simply a sales funnel. Something that you can easily learn on YouTube.
Basically, a sales funnel starts with an opt-in page where visitors are invited to join your mailing list. This is usually made more attractive with a lead magnet such as a free eBook or course.
Upon joining, your new subscriber is led to a thank you page that may have an offer. Following that, a sequence of emails are sent with more information and again to entice purchase of the offer.
In the digital marketing course that I teach in the university, this is one of the basic tactics I share with my students.
So, it's nothing awesome. But, if you are new to the online world or marketing, you may find it interesting.
But, just a word of caution – this is not affiliate marketing. It is just one of the tactics used. If you wish to learn affiliate marketing, I recommend another course that teaches it well.
At the end of the webinar, there is a pitch, selling you the course. This is the Level 1 membership.
Nothing wrong with this. Most webinars like this are usually done with the marketing goal to promote products.
Should you take up their offer to purchase the Level 1, here is what you will get:
Step by step training that teaches you how to build an affiliate business
How to choose an affiliate offer
How to put together a sales funnel
How to do paid advertising
Access to their private Facebook Group
1 on 1 calls with an advisor
Additional training courses
Access to high ticket offers
Access to affiliate campaigns
This level supposedly gives members more detailed training. There is also coaching. There is mention of benefits to help fast track a member's success.
But I cannot find any details about this level or the other upsells. This lack of transparency is disconcerting. Would you buy a product for thousands of dollars without knowing anything about the product?
What Support Do You Get With Affiliate Institute?
Apparently, there is quite good support from Affiliate Institute and the community, especially if you sell the Kangen product. I read some comments on the Internet that the community culture is almost cult like.
This is scary. And I can quite understand how it can be so. I have tried a few MLM in the past. And, in retrospect, I could see the almost cult like behavior or the members where they believe everything the MLM tells them. And they regurgitate the same to others in order to get them to join.
What are the Pros of Affiliate Institute?

Easy to follow, step by step training
Well organized curriculum
What are the Things Affiliate Institute Did Well?
From what I learned from the members, the lessons are easy to follow and clear. And from the curriculum, I can see that they do teach a tactic that works.
The concern I have is that this is not the full scope of training for affiliate marketing. What about SEO (Search Engine Optimization)? Email marketing? And many more strategies and tactics.
It may be that they choose to teach only this method of getting sales. But at $99, surely more should be taught?
I read that one of the members found the content of the training to be clean and well organised. That is good.
As a lecturer, I find that to be important. I have students who compliment me on how well structured my courses are, and how clear I communicate the lessons.
Then these students mentioned some other courses where the training was disorganized. And because of that, it was confusing. As such, the students did not learn well.
What are the Cons of Affiliate Institute?

Used to be Global Affiliate Zone (GAZ)
What are the Problems with Affiliate Institute?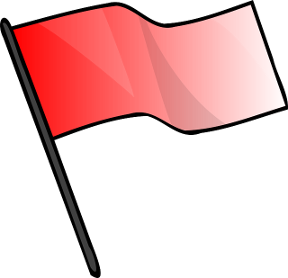 RED FLAG! – MLM!
Julian and Mathieu are distributors for Enagic. Enagic is a MLM company that sells a water purifying machine known as Kangen. It can cost thousands of dollars, as much as $6000.
Hence, they promote the Kangen product as one of the high ticket offers in this program. But to earn commissions from selling it, you need to buy one first.
That's one of the things that I do not like about MLM. That, and many more reasons why. Plus, there are studies that prove people do not earn from MLM. Click the image below to read my article about it.
From many of the members who shared their experience, Affiliate Institute is actually geared more towards training you to sell for Enagic. If you end up selling for Enagic, you will actually be doing more recruiting. This is because you can only make commissions when people join and buy the product.
This is NOT affiliate marketing.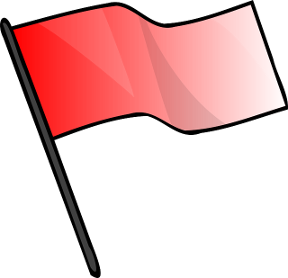 RED FLAG! – Few Are Actually Earning
If you take the time to find out how many actually earns with Affiliate Institute, you will be shocked! Here is the screen shot from their website.
As you can see from the screen shot below, during the year 2017, the average annualized income for all affiliates was $78.08.
And less than 1% earned sufficient commissions to cover their ongoing costs of paying for the products.
This is why I dislike MLM. Most people will not earn enough. Not enough to replace their salaries. And definitely not enough to even cover the costs to do the MLM.
It is all mentioned in my article about MLM. I have done research and provided my views as well as data and information from research and studies. Click the image below to read more.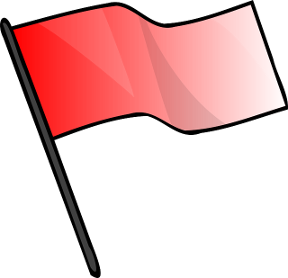 RED FLAG! – The Alkaline Water Myth
The makers of Kangen product made many claims about alkaline water having many health benefits. In an article by Yahoo Finance titled 'Kangen Water is Supposed to be Healthier – But Is It?, writer Lauren Wicks consulted two experts to find out if there are any scientific research to prove this to be true.
Turned out there nothing to back Enagic's claims. Dr Rachel Pojednic PhD, Rd, assistant professor at Simmons College in Boston said that our "internal pH is highly regulated, and is also varied in different organs ". As such, "alkaline water won't have any physiologic effect on your body ".
Kristin Crowle-White PhD, Rd, nutritional researcher at The University of Alabama advised that if you are concerned with your body's pH levels, the better way would be to consume more whole foods. These have been proven to have anti-inflammatory properties.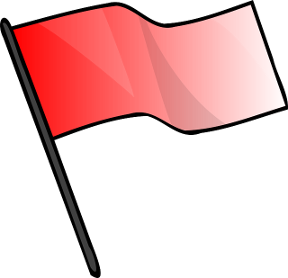 RED FLAG! – Very Expensive
At $99 per month, the Level 1 membership is considered expensive. There are many other courses that teach affiliate marketing at a much lower rate. For example, Wealthy Affiliate is at $49 per month. If you sign up for a year, then it is $495 only. That is $41.25 per month only.
Plus, at Wealthy Affiliate, all the training is available to you at that same price. No upsells. Whereas at Affiliate Institute, you need to pay nearly $3,000 to get more detailed training for Level 2.
In addition, there is no information what you will get at Level 2. Would you pay thousands of dollars for a product and not know what you are paying for?
If you do, leave your email contact in the comments section below. I would love to sell you nothing for thousands of dollars too (kidding).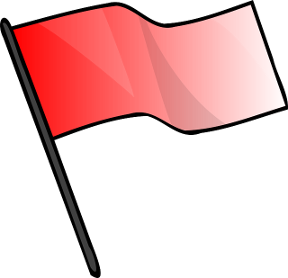 RED FLAG! – Lack of Transparency
The website does not provide enough details of the courses, about what you are going to learn at each level. And no information about the topics and lessons.
At the universities and institutes that I teach, we provide clear details about the course. Otherwise, how will students know if they would like to attend the course? How would they know what they will learn at the end of the course?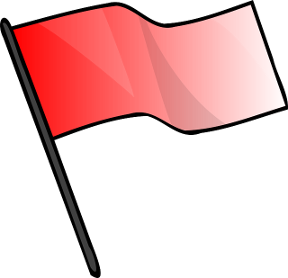 RED FLAG! – Change in Brand and Product Name
A brand takes time to build awareness. Through brand exposure, it builds good and favorable association with the consumers. This builds brand equity, which is invaluable.
For a brand to change its name or its product name, it would be a drastic action. And usually the last resort.
As such, it makes me wonder why they change their name from Global Affiliate Zone (GAZ) to Affiliate Institute so quickly? Why lose all the brand equity they have gained with GAZ? Unless, there was none?
So, to me, it is not a good sign when a brand or product changes its name. Especially for a digital product like online training. Why not make improvements on what has been built so far?
---
Would you like to learn how to start and grow an affiliate marketing business? Join my I Love Passive Income community for more tips and useful business information. Simply fill in the details below, and you will receive an email with instructions on how to join this invaluable community.
---
Affiliate Institute Review – Scam or Legit?
Timotheus Final Thoughts
VERDICT: Legit course But with MLM Scam
While the course is legit in the sense that you do learn something, one of the main concerns is the MLM part of it. Sure, it is an option as a high ticket offer. But from what I read from members, there is hard push to get members to join the MLM.
Amazon Associates Program
I did learn that they do teach Amazon Associates program. And that is another one of the reasons I consider this course to be legit.
But … Do You Know??? That Amazon has reduced their commission rates for affiliates?
In the past, affiliates earned more, and now they earn less. For example, according to CNBC, the commission for furniture and home improvement products used to be at a rate of 8%. Now, it has fallen to only 3%. And commission for grocery products went from 5% to 1%. You can learn more from Amazon itself.
So, does this mean your fallback at Affiliate Institute will be the Enagic MLM?
What Do I Recommend?
Because of the MLM element and the high cost, I would not recommend this program.
So, what do I recommend?
My #1 Recommendation
Wealthy Affiliate is cheaper than Affiliate Institute, at $49 per month or $497 a year. And I have learned a lot from this platform.
You can join the Free Starter Package with just your email. No credit card needed for this Free Starter Package.
There is some free training as well as really powerful tools and features to help you do digital marketing for your online business.
My #1 Recommendation
Get your Free Starter account Now!
Join the Wealthy Affiliate as a Starter member for Free! And get access to free training on starting and growing an online business as well as many free features and tools (including powerful keyword tool). Plus, you get to create a website hosted on the Wealthy Affiliate server for free.
You Get My Bonus!
When you join the above program, I will be your mentor. I will guide you, help you succeed as an online entrepreneur, and make money.
If you have ANY questions, or anything to clarify, please drop a comment below. I will be happy to help you.
I wish everyone great wealth and success.
Timotheus
Your Online Business Coach