Business For Home Review – Scam or Legit?
Timotheus Update: This post was originally published on 29 Aug 2020 on my previous website – Passive Online Revenue. Due to rebranding and consolidation of the two sites, the post is now on this website and published on 28 February 2023.
Today, in the coronavirus pandemic crisis world, many people are working from home. Unfortunately, many have lost their jobs, and are looking for new jobs or ways to earn an income from home.
So, a resource that can help you know which ways are viable for making money is much valued. That is what the goal of this website is too – to be a valuable resource. Today, we discuss another resource in this article – Business For Home Review – Scam or Legit?
What does this website offer? Who are the owners? What can you get from this site? Is there money making opportunity? And can you take advantage of it, and earn good income? I will share with you all this, and more.
So, don't subscribe to Business For Home yet. Read my entire review to make an informed decision.
The immediate section below is the overview of this review. For the full review, continue after this next section.
---
Would you like to learn how to start and grow an affiliate marketing business? Join my I Love Passive Income community for more tips and useful business information. Simply fill in the details below, and you will receive an email with instructions on how to join this invaluable community.
---
Business For Home Review – Scam or Legit? – The Overview
Name: Business For Home
Owner: Ted Nuyten & Dini Noorlander
Website URL: businessforhome .com
Price: Some data and information free to view on website, For more vital and detailed data and information, you have to pay – details of fee not given
Business For Home Review – Scam or Legit?
Review Author Name: Timotheus
What is Business For Home?
Business For Home is a publishing website. They provide news, press releases, updates, awards, rankings and many more data and information about old and new MLM businesses and programs. For example:
News about the multi level marketing and network marketing industries
Latest news about direct selling
Who are the top moneymakers in the MLM industry
Latest press releases from top MLM companies
and more
The annual European Direct Selling Congress is organized and held by them. They also have an app that is claimed to connect network marketers to networking companies.
Who Owns Business For Home?
Business For Home was founded in 2007 by Ted Nuyten and Dini Noolander. As co-owners, they have built and grown this business.
Ted Nuyten was formerly a network marketer. In 1998, he started his first venture into Multi Level Marketing (MLM). Today, he is the Chairman of the Business For Home Foundation, and CEO of this company.
What Are The Packages & Prices For Business For Home?
Apparently, there is a subscription that supposedly gives more and detailed information to members. I tried to find out what is the subscription fee but there is none. Very strange that there is lack of transparency here.
I did read from some people that the subscription fee is quite high. The best way to know is to write to them and ask, I suppose.
There is no refund for any cancellation.
The reason is stated on the FAQ section of their website. According to what is written there, it is because of 'the nature of a digital subscription'.
Who Is Business For Home For?
You are interested in network marketing or multi level marketing, and need data and information to help you decide which is the best company to join.
Or you already are in the direct selling or MLM industry, and you would like to try to reach the next level. For example, Business For Home offers online advertising opportunities to help you do that.
Or you are in the direct selling or MLM industry, and would like to stay updated on the latest about these industries as well as what new opportunities may arise.
What Are The Prerequisites For Business For Home?
You will need all of the following:
A computer or laptop
Internet access
Thousands of dollars to spend for subscription and advertising
What Do You Get With Business For Home?
When you visit their website, you can see that they cover news, trends, updates, data and information about the direct selling and multi level marketing companies. They also provide information about who are the top earners, and which are the top companies.
There are a few articles on the website that are free to view. And it seems that when you subscribe, you will get more vital information in detail.
All this is supposedly to help you know which are the best direct selling or MLM companies to join. And of course, which ones to avoid.
Every year, since 2017, Business For Home organized and held the European Direct Selling Congress. At this major event, you can connect with other network marketing people, learn about the latest trends, experience strategies, upgrade your network marketing skills, and more.
How Do You Make Money With Business For Home?
Business For Home can help you get leads. They have a recommended distributors page. You can sign up for it. But it is unclear if this is paid or free service.
But I did read from one website that the cost of getting such a spotlight can cost $1,500. This includes an exclusive interview, personalized review and an evergreen aticle on their website.
According to their FAQ, there are many people who visit their website daily. And they do receive enquiries from prospects asking which companies to join. So, by being on the recommended list, you get a chance for these prospects to consider you.
What Support Do You Get With Business For Home?
They have a FAQ (Frequently Asked Questions) page on their website. And you are advised to read it first before you send a support ticket.
What are the Pros of Business For Home?

News, updates, trends, data and info that can help you decide which MLM company to join
Opportunity for network marketer to get leads
What are the Cons of Business For Home?

Data and info may not be accurate or reliable
Much of the information can be found online for free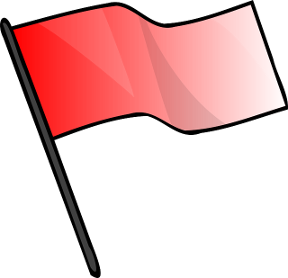 RED FLAG! – MLM!
Business For Home is not a direct selling or multi level marketing business. BUT they provide information about MLM companies, and recommend the distributors and the businesses.
As such, I raise this red flag to alert you because I find MLMs are scams. One of the many reasons is that you will end up working for the company. What I mean is you will be recruiting people to join.
If you want to be a recruiter, then fine. But if you are looking for a side income to grow into a full time income, then this is not the choice.
That's one of the things that I do not like about MLM. That, and many more reasons why. Plus, there are studies that prove people do not earn from MLM. Click the image below to read my article about it.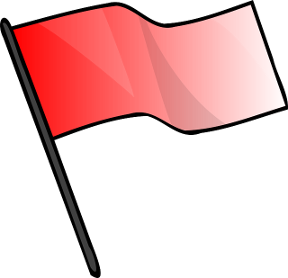 RED FLAG! – Few Are Actually Earning
Another reason why I do not appreciate MLM is because most of the people who do it are not earning enough. For example, at Affiliate Institute, their income disclosure statement revealed that during the year 2017, the average annualized income for all affiliates was $78.08.
For all the time you put in, and hard work you did, would you be happy to earn $78.08 a year?
And less than 1% earned sufficient commissions to cover their ongoing costs of paying for the products.
This is why I dislike MLM. Most people will not earn enough. Not enough to replace their salaries. And definitely not enough to even cover the costs to do the MLM.
Personally, I have tried MLM. Not just one but quite a few. And they all ended up the same, with me earning very little or not at all. With my experience, I am here to caution you about joining any MLM.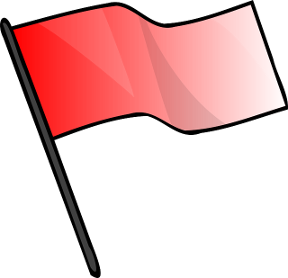 RED FLAG! – Bad Past Reputation
Ted Nuyten was once a member and salesperson for Vemma. This company was shut down by FTC (Federal Trade Commission) on 15 December, 2016. The reason was that Vemma was an illegal multi level marketing and pyramid scheme company.
Also, Vemma was alleged to have made false promises of high income potential, and yet many lost money.
I understand that this was in the past. And Ted did not own Vemma. He was just one of the reps. And I do believe people will change, and everyone deserves a second chance.
I am just presenting this fact, and would just like you (my students, mentees and readers) to take note that this did happen.
Also, I wonder if the experience in Vemma could be the reason why Ted created Business For Home? Maybe to help people know which are the top and good MLM companies, and which to avoid? Even then, you must know that most people do not make enough money.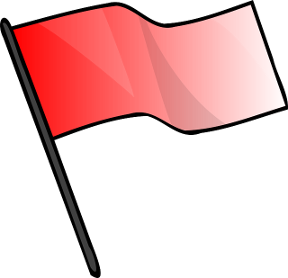 RED FLAG! – Information Disclaimer
On the home page of the website, there is a disclaimer. And it says clearly that 'we make no representations or warranties of any kind, express or implied, about the completeness, accuracy, reliability, suitability or availability with respect to the website or the information, products, services or related graphics contained on the website'.
All right. I know things change quickly in this world, and on the Internet. And they are just being safe by having such a disclaimer.
But given that they are in the business of providing said information, should they not take extra care to make sure that the information is accurate and reliable? If it is not, then what are they offering?
---
Would you like to learn how to start and grow an affiliate marketing business? Join my I Love Passive Income community for more tips and useful business information. Simply fill in the details below, and you will receive an email with instructions on how to join this invaluable community.
---
Business For Home Review – Scam or Legit?
Timotheus Final Thoughts
VERDICT: Legit But with MLM Scam
The business is legit. It is a good idea, to create a site that provides information that helps people to decide which company to join. Unfortunately, they are all MLM companies. And I have stated clearly, in the above Problems section, why I do not recommend MLM, and why I see this as a scam.
Do You Really Need Business For Home?
Most of the information found on their website can be searched and found on the Internet for free. Most MLM companies are transparent with much of the information given; for example who is their top earner, what are the latest developments, and even their income statements.
So, if you do not want to spend any money, then find that information on your own. Of course, there may be some of you willing to pay for the same information that can be found free.
You would pay only if you do not know how to find the information or you do not have time to do searches.
What Do I Recommend?
Nevertheless, I still do not recommend MLM. I have tried it, and found it time consuming and costly. All that time and money wasted without any good profits.
After years of trying MLM, private label, dropshipping, FBA (Fulfillment by Amazon), and many other opportunities, I found affiliate marketing to be the best way to make money.
Affiliate marketing is a global industry worth well over $12 billion – IAB

#affiliatemarketing
To do affiliate marketing correctly, it is best you learn from trusted and reliable training programs.
My #1 Recommendation
Wealthy Affiliate is affordable. And most importantly, I learned how to do affiliate marketing correctly with the help of the tutorials and lessons there. Plus, the community is so helpful whenever I need assistance.
You can join the Free Starter Package with just your email. No credit card needed for this Free Starter Package.
There is some free training as well as really powerful tools and features to help you do digital marketing for your online business.
My #1 Recommendation
Get your Free Starter account Now!
Join the Wealthy Affiliate as a Starter member for Free! And get access to free training on starting and growing an online business as well as many free features and tools (including powerful keyword tool). Plus, you get to create a website hosted on the Wealthy Affiliate server for free.
You Get My Bonus!
When you join the above program, I will be your mentor. I will guide you, help you succeed as an online entrepreneur, and make money.
If you have ANY questions, or anything to clarify, please drop a comment below. I will be happy to help you.
I wish everyone great wealth and success.
Timotheus
Your Online Business Coach