SurveySay Review – Scam or Legit?
Timotheus Update: This post was originally published on 25 Aug 2020 on my previous website – Passive Online Revenue. Due to rebranding and consolidation of the two sites, the post is now on this website and published on 24 February 2023.
One of the many ways to make money online is to take online surveys. But can you really earn an income? Or is it just a good side hustle? Today, in this article – SurveySay Review – Scam or Legit?, I share with you what I found out.
Who owns SurveySay? What is SurveySay? How to join this program? Can you really make some money doing online surveys? All this, and more. Before you join, read my full review.
In the immediate section below, I provide an overview of this review. For the full review, continue after this next section.
---
Would you like to learn how to start and grow an affiliate marketing business? Join my I Love Passive Income community for more tips and useful business information. Simply fill in the details below, and you will receive an email with instructions on how to join this invaluable community.
---
SurveySay Review – Scam or Legit? – The Overview
Name: SurveySay
Owner: Varsityplaza LLC, this is the parent company
Website URL: surveysay .com
Price: Free to join
SurveySay Review – Scam or Legit?
Review Author Name: Timotheus
SurveySay is actually an aggregator site.
It is a portal where they connect you to market research companies.
These companies are looking for people in the demographic you represent.
And they are presenting surveys to learn more about your demographic.
A survey site is one that actually gives you surveys to do. And in return for your time and work done, they offer either cash or a reward.
What is an Aggregator Site?
An aggregator site actually does not have surveys for you to do. And they do not give you cash or reward because there is no work done; that is no surveys done.
Instead, they partner with many other market research sites or survey sites. When they recommend you these sites, and you join, they get paid.
So, Why Do You Need an Aggregator Site?
Good question. Actually you do not. With search engines like Google, you can actually find survey sites on your own.
For example, when you search using the keywords – good survey websites that pays – you will see a list of survey sites on the search results. Here is a screen shot of such a search result.
The list is quite good, too. Swagbucks, InboxDollars, Prize Rebel, Vindale Research are known to be reliable businesses. Consumers have given good feedback such as being paid for surveys done, being paid on time, etc.
When you visit their website, and look at the terms and conditions page, it is stated clearly that SurveySay is owned by Varsityplaza LLC. No information about the founders or CEO, though.
This does not look professional to me. Whenever I create a business website for my clients, I would advice them to have a complete About Us section.
This section would state clearly what the company is, who are the owners, who are the management, and their mission, vision and goal. All this information is the very least for a business.
To me, when a business does not show this basic information, it is not a good sign. There is no transparency. And in the world today, transparency is important for a business.
What Are The Packages & Prices For SurveySay?
No packages and prices. SurveySay is free to join.
Since this is an aggregator site, it is more for people who do not like to search for survey sites on their own.
And prefer to join a site like this where they recommend survey sites, and surveys to do.
What Are The Prerequisites For SurveySay?
There does not seem to be any prerequisites to join SurveySay. This is because they do not offer surveys. As mentioned, they are aggregators.
As such, it is the survey site that they recommend that will have certain requirements before you can take part in a survey. Usually, the requirements are a demographic that matches their market research.
How Do You Get Started With SurveySay?
Go to their website. You will land on their home page as you can see in the screen shot below.
Enter the required details such as your name, email address, date of birth, and any demographic information they may require from you.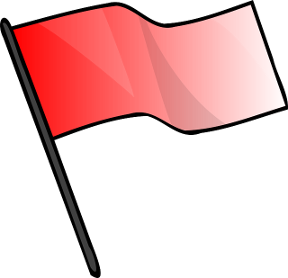 Red Flag! – You've Got Spam!
I have found that there are many complaints on the Internet about people getting a lot of emails after they joined SurveySay. If these are emails to join survey sites, then good. But unfortunately, some have said many of the emails have nothing to do with earning from surveys. As such, this is considered spam.
Here is a compilation of a few complaints about this from the Sitejabber site.
How Do You Make Money from SurveySay?
There is no money to be made from an survey aggregator site. This is because they do not offer you surveys to complete. And as such, with no work done, you do not get any payment.
But, how you make money is to join and receive emails from them that recommend surveys or survey sites to join. When you do the surveys required from their partner sites, you get paid by that site.
Let me be clear – You do not get paid by SurveySay.
What are the Pros of SurveySay?

What are the Cons of SurveySay?

Not a survey site, it is an aggregator
Cannot make a lot of money
---
Would you like to learn how to start and grow an affiliate marketing business? Join my I Love Passive Income community for more tips and useful business information. Simply fill in the details below, and you will receive an email with instructions on how to join this invaluable community.
---
SurveySay Review – Scam or Legit?
Timotheus Final Thoughts
VERDICT: Scam
The business seems legit. But unfortunately, when I read about all the spam emails, I will have to call it a scam.
The alleged spam emails sound like they are selling people's data to other companies. And nothing to do with surveys or earning from surveys.
Redundancy
As mentioned above, you can search for good survey sites on your own. You do not really need a survey aggregator.
Low Earnings
Doing online surveys in your spare time sounds like a good way to make money on the side. I too used to think that. Until I tried it. And I found that it took up a lot of time and effort. In the end, you cannot really earn a lot.
Sometimes, you cannot even earn a little because some sites only offer rewards like gift cards. Gifts cards are not a way to make money.
When you buy something using a gift card, you will usually need to top up with some cash. In the end, you end up spending instead of earning.
Try To Do More Surveys?
You can try to do as many surveys as possible in an attempt to earn more. But you will have to depend on the survey sites to send you more surveys. And based on your demographic, you will usually only get a few to do.
Threshold to Cashout
Then, there is the threshold. You need to earn a certain amount before you can cash out. This usually takes a long time. And some people have found that some survey sites actually stop sending surveys to them when they are close to the threshold.
Cannot Get Rich
You cannot get rich doing online surveys. At most, it can be a side income. And, it is something to do when you have time to spare.
And even then, you will be trading hours of work for very little income.
I have tried it. And I find it is not worth my time. After hours and hours of doing online surveys on one site, I have yet to meet the points to claim any rewards. On another survey site, hours wasted, and I made only a few dollars.
My #1 Recommendation
I have tried many ways to make money online – private label, drop shipping, FBA (Fulfilment by Amazon), etc. And I have found that affiliate marketing is the best.
Years back, I saw a comment on social media where a lady said she loves affiliate marketing. And she said it is truly one of the best ways of earning passive income. After I read that, I realized she is right! This is the closest to passive income.
And it can happen when you are sleeping. Seriously. It happens to me. I would wake up, and I would see an email congratulating me for earning some commissions overnight.
See screen shot of email as proof. And that is just one of the many emails I receive in a night.
You can join the Free Starter Package with just your email. No credit card needed for this Free Starter Package.
There is some free training as well as really powerful tools and features to help you do digital marketing for your online business.
My #1 Recommendation
Get your Free Starter account Now!
Join the Wealthy Affiliate as a Starter member for Free! And get access to free training on starting and growing an online business as well as many free features and tools (including powerful keyword tool). Plus, you get to create a website hosted on the Wealthy Affiliate server for free.
You Get My Bonus!
When you join the above program, I will be your mentor. I will guide you, help you succeed as an online entrepreneur, and make money.
If you have ANY questions, or anything to clarify, please drop a comment below. I will be happy to help you.
I wish everyone great wealth and success.
Timotheus
Your Online Business Coach