Income School Project 24 Review – Scam or Legit?
Timotheus Update: This post was originally published on 6 Aug 2020 on my previous website – Passive Online Revenue. Due to rebranding and consolidation of the two sites, the post is now on this website and published on 15 February 2023.
Income School Project 24 Review
I recently watched a YouTube video by Income School.
Stumbled upon it because I was researching for a new and better theme for my websites. And the guys at Income School were promoting theirs, called Acabado.
The video was interesting, and I found the two owners very likable. Then I started to research more about them, and I discovered that they have a training program.
So, today I am discussing with you about it in this article – Income School Project 24 Review – Scam or Legit?
As always, I will share with you who is the founder or owner of this program, what it is all about, how much it costs, what do you get when you purchase it, and more.
Plus, my views on what I have unearthed, added along the way as well as my final verdict and view at the end of the review.
The immediate section below is the overview of this review. For the full review, continue after this next section.
---
Would you like to learn how to start and grow an affiliate marketing business? Join my I Love Passive Income community for more tips and useful business information. Simply fill in the details below, and you will receive an email with instructions on how to join this invaluable community.
---
Income School Project 24 Review – Scam or Legit? – The Overview
Name: Income School Project 24
Owner: Ricky Kesler and Jim Harmer
Website URL: www. incomeschool. com /project24/
Price: $449 for the first year, and then $199 yearly after that
Income School Project 24 Review – Scam or Legit?
Review Author Name: Timotheus
What is Income School Project 24?
It is an online course with video training on how to do affiliate marketing, and have your own profitable online business.
Below is a webinar where they explain more about this program. Note that the video is 1 hour and 23 minutes long. So, watch if you have the time. If not, then read my review, which should take you a shorter time. And then if you like to find out more, you can always come back to this video.
The course is quite comprehensive. It covers topics like email marketing, content marketing, blogging, search engine optimization, etc. Essentially, all that is to enable you to make money online through blogging or creating a niche / authority site.
The main method of making money, that they teach, is via affiliate marketing.
What is Affiliate Marketing?
Here is a link to a blog post I wrote, that teaches you what is affiliate marketing.
Click on the image below to read all about it.
Who Owns Income School Project 24?
Income School Project 24 is owned by Ricky Kesler and Jim Harmer.
They were high school friends. For many years, they have many successful websites that made them millions.
Today, they teach people how to do the same.
What Are The Packages & Prices For Income School Project 24?
For the first year, the fee is $449. After the first year, the yearly fee is $199.
Refund Policy
There are no refunds for Project 24.
Who Is Income School Project 24 For?
Beginners
You are looking to start and grow your online business. And you would like step by step training to show you how to do it correctly.
Entrepreneurs Struggling to Make Money
You have an online business but have not been able to make money from it.
This course can help turn things around for you. You may find some new things to learn. And you can implement them. Plus, you can seek advice in the forum, too.
Experienced Marketers or Entrepreneurs
Learning is a lifelong experience.
I have always found something new to learn in every course I attended.
It can be the same for you. Take the new strategies and tactics and apply them to bring your marketing work or business to the next level.
Buy and Sell Websites
You are planning to create websites, and then sell them for a profit.
What Are The Prerequisites For Income School Project 24?
At least have a computer and Internet access to watch the online video training.
Plus, a can-do attitude to achieve your goal to be a successful online entrepreneur.
What Do You Get With Income School Project 24?
The entire training program is quite extensive. You get:
60 steps to help you create and grow a profitable niche website
Regular podcasts and videos to update you on the latest in the Internet business world
A helpful and supportive community
A library of the courses available
The lessons are simple and straightforward. So, they are easy to follow. There are 13 modules (with more added often). Lessons are done in video format with text, too.
Module 1: 60 Steps to a Successful Website
This is the first module. It seems to be the core of the entire program. It teaches you stuff like:
How to choose a niche?
How to create a website using WordPress?
All about SEO (Search Engine Optimization)?
How to do keyword research?
How to write blog posts that can attract traffic?
Social media marketing to promote your online business?
How to create videos using screencast?
How to monetize your website?
The core training is quite similar to the one I experienced at Wealthy Affiliate. Although there was no screen cast training in the core training of Wealthy Affiliate.
Still, they do teach it. It is one of the webinars.
Module 2: Search Analysis
This module teaches you how to find keywords and topics to create content for your website.
It is very useful, especially for beginners, to know how to find keywords and topics. Both are essential for the success of a website.
After all, Content is King. And when you can create quality content, you will reign on search results.
Module 3: Choose Profitable Niche
You are taught what would be a good niche. And if you would be able to make money with that niche.
The module also shares an Excel spreadsheet that lists at least 350 niche ideas. Plus, it shows which are the ones that would have better chances of making money for you.
When I first embarked on affiliate marketing, I learned at Wealthy Affiliate about the importance of choosing the right niche.
Years later, I am here to tell you that it is really critical to learn how to do it correctly.
To help you, here is a blog post I wrote that teaches you how to choose a profitable niche.
Module 4: No-Nonsense SEO
Useful information about search engine optimization (SEO) is given in this module. The training is 50 minutes long, and filled with gems such as how to improve your ranking in search results, how to drive traffic to your websites, and many more.
One of the first digital marketing skill I acquired in my career was SEO. Over the years, as SEO evolved, I have continually kept updated.
It is good to see Income School teaching this. You will be able to get your web pages on 1st pages of search results. And that will drive traffic to your website.
In the meantime, just FYI, I have written a few articles about SEO here. They are:
Do read the above articles. The information will help you get your website and pages ranked high on search results.
Module 5: Web Traffic Snowball
You will be taught good social media marketing strategies that will drive traffic to your website. The training shows you how to do it quickly and steadily.
I have mentioned this in many of my articles here on this website. And I will say it again. Traffic is important!
Without traffic, you will find it hard to monetize your website. SEO can drive traffic to your websites. So can social media marketing. Good to see this course includes this vital training.
Module 6: Email Marketing 101
A basic course on email marketing to help you know how to build an email list. Then how to engage your subscribers using email marketing. Eventually, converting them into paying customers.
Email marketing is still one of the most effective digital marketing strategies. It is good to see Income School include this training in their course.
But honestly, I learn about email marketing from GetResponse. After all, they are email providers. So, this is their specialty. So, who better to learn from?
They teach something called the keyword golden ratio (KGR). It will help you to find keywords that are easier to rank on page 1 of search results.
At Wealthy Affiliate, I was taught the same concept. They call it Low Hanging Fruit Keywords. We are given a keyword research tool called Jaaxy that helps us find those keywords.
Module 8: How to Find and Train Writers
You can outsource your writers. And this module teaches you how to find good writers and train them to write posts for your website.
The module includes resources to help you recruit writers and how to work with them effectively. Also, how to draw up a contract that is fair to both you and the writer. Other resources such as tools, plugins and job boards are shared with you, too.
This is a very useful training. Though you should outsource only after your site is making more than enough to cover the hire of the writer.
Another point that some members have highlighted is that the training at Project 24 does not teach you how to filter out bad writers.
Also, some have said that Wealthy Affiliate does not have this training. Actually, it does. When you join Wealthy Affiliate as my mentee, leave a message in the comments below, and I will point you to the training.
Module 9: Professional Photography
You learn how to take photos that will look professional, and will resonate with your target audience.
Another very useful lesson here at Project 24. So far, the course looks good to me.
Module 10: Website Reviews
Students' websites are reviewed and valuable feedback given. You can learn a lot from such reviews. You will be shown what works and what failed. And you will also learn effective strategies that you can implement for your websites.
One thing to note is that not all the strategies will work for every niche or type of business. More about this further down in the Problems section of this article.
Module 11: How to Improve Your Writing Skills and Speed
Whether you know how to write or not, this training will teach you how to do it right. And how to improve and speed up your writing. You will be introduced to a post structure. With it, you can increase the speed of your writing.
I must say that this is a very useful skill to learn. But they have this lesson too at Wealthy Affiliate. So, this is not a draw for me.
Module 12: Monetizing Your Website with Advertisements
In this module, you will learn how to monetize your websites with ads. You will be taught how to get the most effective ads and optimize them. The important thing to learn here is to use ads to generate revenue and yet not dilute your visitors' user experience.
Ultimately, that is why you are doing this course, right? You are keen to start and grow an online business. Most importantly, you would like to make money from it.
Most courses, this one included as well as Wealthy Affiliate, teaches this.
Module 13: The Success Mindset
This is a recording of a talk that Jim presented at a summit. It was in October 2018, and at Boise, Idaho. While not recent, the content of the talk is still valuable and applicable today for you. And will help you build and grow a successful online business.
Nice that Jim shares this inspirational talk. But I wish he would have updated it. 2018 is quite some time away. And times have changed. For example, now there is the coronavirus pandemic.
At Wealthy Affliate, Kyle who is one of the CEOs, does a live webinar every year. It is usually before the year ends. And he shares his insights for the next year as well as motivates and inspires us. This year, he did a special webinar because of the Covid-19 crisis.
Constant New and Fresh Training
New training is constantly added to the course. For example, there was a module added that taught students How to Use Pinterest to Drive Traffic to Your Blog.
It is awesome that Income School regularly updates their training. In this ever changing digital landscape, it is essential to keep the training up to date.
For the courses I teach at the universities and local institutes, I always update the lessons before I teach a new class.
And one of the most valuable resources I use to update my business and digital maketing knowledge is the training at Wealthy Affiliate.
What Support Do I Get With Income School Project 24?
The support at Income School is sufficient. They have a support forum as well as email support. Of course, it could be better.
I have always maintained that support is very important. That is one of the critical criteria I look for in any program, product or service.
The reason is that when we are faced with an issue or problem, it is assuring that help is available. Especially for a beginner in this industry, you will truly appreciate it.
Is There Community Support With Income School Project 24?
They do have an active community that is supportive.
This is good to know, too. And just like support, it is very important to have.
A community can help you overcome challenges, help you out when you face a problem with your online business, and support you should you need it.
What are the Pros of Income School Project 24?

Easy to learn with step by step training
Easy access to owners who are nice and likable
What are the Things Income School Project 24 Did Well?
It is known that the Project 24 training is easy to follow. The step by step training makes learning straightforward.
I have experienced training that is all over the place. And it is not a good experience. In the end, I am not sure I learned much.
I appreciate a well thought out curriculum. And I do my best to do the same for my students.
The course at Income School does not emphasize on linking. It focuses more on creating quality content.
Linking and link building are known to be important for SEO. BUT at the same time, it is not the only thing that is important.
Google's John Mueller has said this, too. He emphasizes the importance of user intent. That is, how well does your content actually answers the users' question? How well does it give what they are searching for.
So, while linking is important. It is more important to create quality content that can help give searchers what they want.
The team at Income School Project 24 regularly adds fresh content to this program. From the experience of doing their very own online businesses, they discover new tactics and strategies. And they share it all with their members.
This is a major plus point. The digital landscape is always changing. And the lessons we teach must adapt always.
For example recently, while teaching a digital marketing course, Facebook changed their interface. Immediately, I had to change all the lessons and images of screen shots to match the latest changes.
As a member, you get exclusive access to their Vlog and podcast. These would feature valuable tips and tricks to help you with your online business.
As I mentioned at the start of this article, I found Ricky and Jim very likable. I believe it is because they come across as nice guys. They look sincere and committed to helping their students to succeed.
In today's digital world, it is important to put a face to a brand. Even better still, the face comes with a person who appears nice and friendly.
What are the Cons of Income School Project 24?

Not great for competitive niches
What are the Problems with Income School Project 24?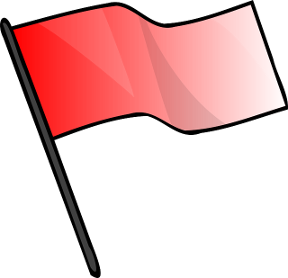 RED FLAG! – Competitive Niches
One thing I find that this program lacks is that it is not too suited for niches that are competitive.
For example, travel industry.
It will be harder to rank websites and pages in such a tough competition.
---
Would you like to learn how to start and grow an affiliate marketing business? Join my I Love Passive Income community for more tips and useful business information. Simply fill in the details below, and you will receive an email with instructions on how to join this invaluable community.
---
Income School Project 24 Review – Scam or Legit?
Timotheus Final Thoughts
VERDICT: Legit
I find this course totally legit. And quite good. I am wondering if I should consider switching from Wealthy Affiliate to this program?
Then I remembered …
The Cost
Upfront, Income School Project 24 looks cheaper than Wealthy Affiliate. But it is not.
Wealthy Affiliate comes with web hosting services. You can host up to 10 websites at no additional costs. I know for a fact that hosting, for example, at SiteGround can cost $479.88 per year!
Also, my premium membership at Wealthy Affiliate comes with Jaaxy Lite, a premium keyword research tool. I do not have to pay extra for such a tool. By the way, Jaaxy Pro costs $49 per month, and Enterprise costs $99 per month.
So, while Income School Project 24 pricing looks cheaper and attractive, at $449 for the first year, and then $199 yearly after that, it is actually more expensive.
The first year would cost $449 (Project 24) + $479.99 (SiteGround hosting) + $588 (Jaaxy Pro at $49 per month) = $1,516.99!
And for the years after that, the cost would be $199 (Project 24) + $479.99 (SiteGround hosting) + $588 (Jaaxy Pro at $49 per month) = $1,266.99 per year!
That is a lot of money, right?
On the other hand, Wealthy Affiliate costs $495 a year only. And that includes web hosting for 10 websites, plus Jaaxy.
I have presented my findings on Income School Project 24. And now it is up to you to decide which is better for you. Personally, looking at the numbers. And finding both programs quite similar, I would recommend you Wealthy Affiliate.
You can join the Free Starter Package with just your email. No credit card needed for this Free Starter Package.
There is some free training as well as really powerful tools and features to help you do digital marketing for your online business.
My #1 Recommendation
Get your Free Starter account Now!
Join the Wealthy Affiliate as a Starter member for Free! And get access to free training on starting and growing an online business as well as many free features and tools (including powerful keyword tool). Plus, you get to create a website hosted on the Wealthy Affiliate server for free.
You Get My Bonus!
When you join the above program, I will be your mentor. I will guide you, help you succeed as an online entrepreneur, and make money.
If you have ANY questions, or anything to clarify, please drop a comment below. I will be happy to help you.
I wish everyone great wealth and success.
Timotheus
Your Online Business Coach